Will the Royals seek revenge vs. the Mets for World Series brushback pitch?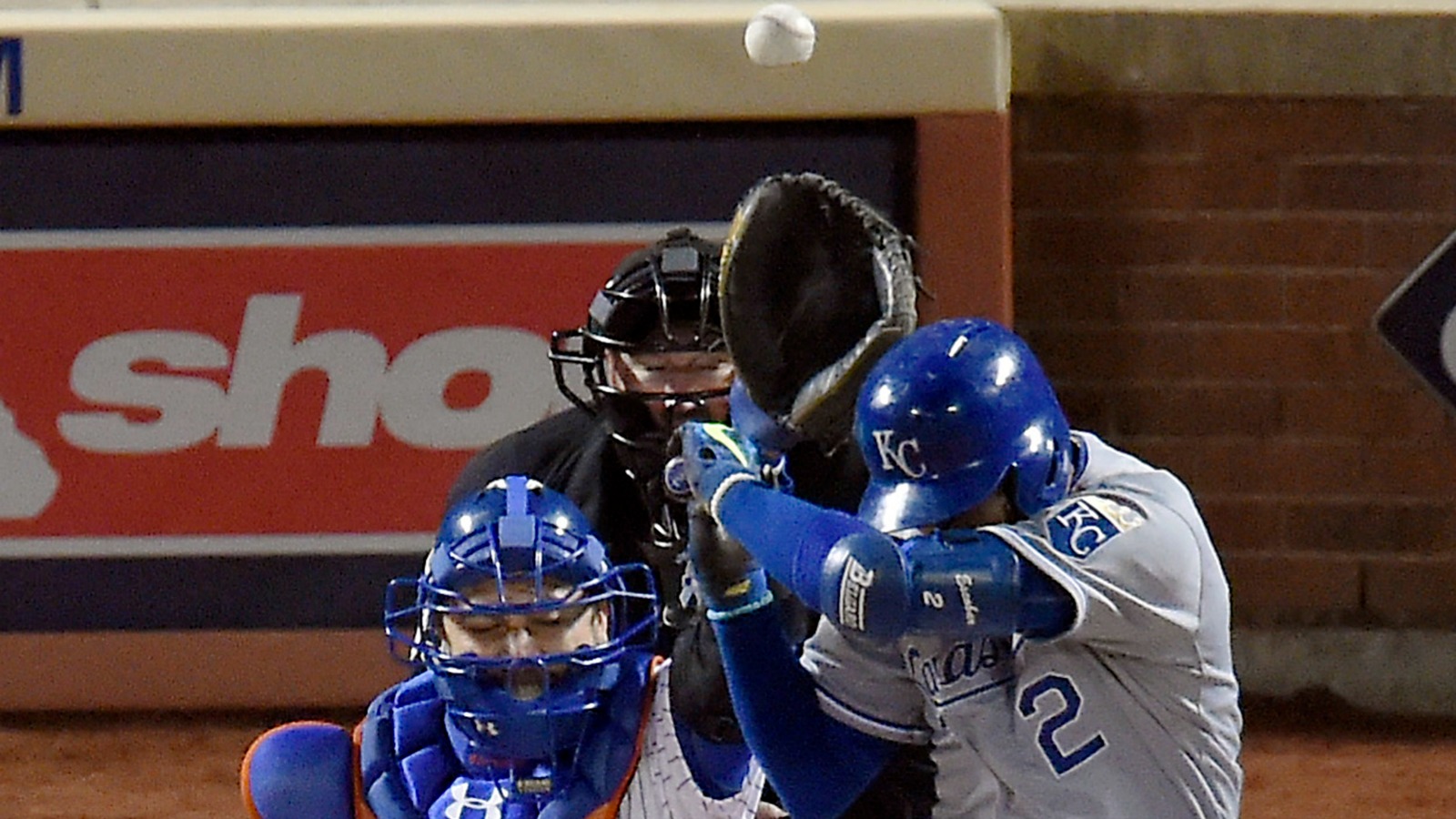 Remember the Noah Syndergaard brushback pitch that put Alcides Escobar on his backside to start Game 3 of the World Series?
Well, the Kansas City Royals do.
And according to Newsday, the Royals could be planning some retaliation. The defending World Series champions will host the New York Mets on Sunday on Opening Night. Not only will it be a World Series rematch, it will feature the starting pitchers (the Mets' Matt Harvey and the Royals' Edinson Volquez) from Game 1 and the decisive Game 5 of the Fall Classic. Syndergaard, meanwhile, could start the second game of the regular season against the Royals.
Escobar, the Royals' pesky leadoff man, had gone up hacking at the first pitch in the first two games of the World Series (and the entire postseason), and the Mets had fallen behind two games to none. And then came this:
Syndergaard all but admitted the pitch was intentional afterward:
The Royals didn't retaliate last October because the stakes were so high. But they clearly have the opportunity to do so now, though any pitcher who comes inside can simply say the ball got away from him.
Either way, there's one more reason to watch the rematch this weekend.