Kansas City Royals History: 27 Players Used in Loss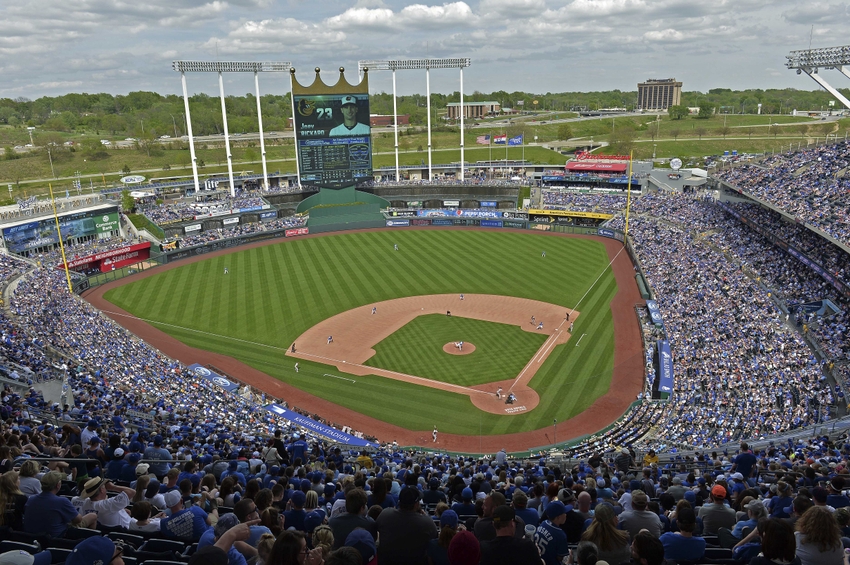 With September callups, a Major League roster, and dugout, can be pretty crowded. The Kansas City Royals made the most of this situation by using a record setting 27 players on this day in 1969.
When rosters expand in September, it is a chance for teams to take a look at prospects and other players that could be a part of the future. With expansion teams, that opportunity is of even greater importance. It is a chance to find out if there are any potentially hidden gems sitting in the minors that could help bring the team into contention in the near future.
Such was the case with the Kansas City Royals in 1969. An expansion franchise, the Royals had several building blocks, but were still looking for pieces for the long haul. And such, on this day in 1969, the Royals went through a record 27 players in their game against the California Angels in their 11-4 loss.
More from Call to the Pen
It was certainly an odd game to look at the box score from. Andy Messersmith pitched a complete game for the Angels, despite giving up those four runs on eight hits and seven walks. He faced 20 different hitters, as only four members of the Royals lineup had four or more plate appearances. Only right fielder Pat Kelly played the entire game, making one wonder if he was being punished for some infraction. The Royals went through three different catchers, as the contest felt more like a Spring Training game than a regular season matchup.
Angels hitters also had to contend with quite a few pitchers. The Royals went through six different pitchers, with only Chris Zachary completing two innings of work. Of course, considering that Steve Jones was the only pitcher not to be scored upon, ineffectiveness likely played a part in those frequent trips to the mound.
Closing out the 27 players to appear for Kansas City was Jim Rooker, who entered the game as a pinch runner in the top of the ninth. He replaced George Spriggs, who had been hit by a Messersmith offering. Interestingly enough, Rooker was a pitcher who made the appearance on the basepaths. As he stole three bases without being caught, Rooker had the speed to be used as such.
Expansion teams will take every opportunity to find out what talent they have in the minors. In this case, the Kansas City Royals used their game with the California Angels as they would a Spring Training contest.
This article originally appeared on