Julio Urias has huge chip on his shoulder by starting in Game 4 of the NLCS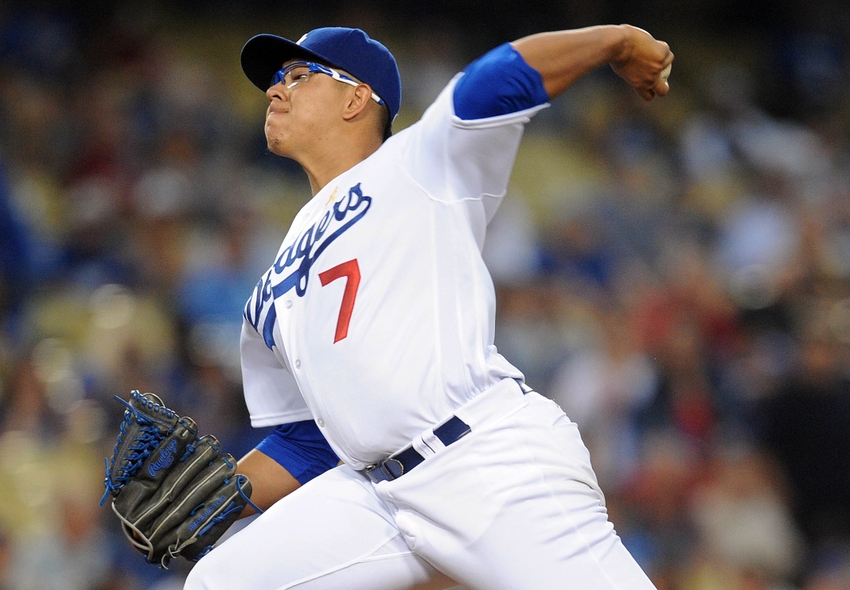 Julio Urias will be the youngest pitcher in MLB history to start a playoff game.
Talk about expectations!
With plenty at stake on Wednesday night at Dodger Stadium, Los Angeles will turn to their 20-year old phenom.
Giving Urias the keys to a crucial Game 4 shows the kind of trust that Dave Roberts has in his players. Sure, Urias is going to be nervous and it may show early on — but wouldn't you be?
Getting past Chicago in Game 4 means heading into Game 5 with a 3-1 series lead and one more home game to take care of business and head to the World Series.
No pressure.
The Cubs haven't been able to score a run in back-to-back playoff games, but the Dodgers can't expect to always win that way.
What will be most surprising is if Urias comes out strong and keeps Chicago off of the scoreboard.
The fans had Dodger Stadium rocking last night! We need that same energy tonight as our rookie Julio Urias gets the start in Game4! #Dodgers

— Earvin Magic Johnson (@MagicJohnson) October 19, 2016
Most Cubs fans were stoked after Game 1 because of a pinch hit grand slam that gave them the series lead — but they've been rather quiet recently.
Additionally, the Dodgers may turn to Clayton Kershaw in Game 5 if things do in fact end in their favor tonight.
That's more bad news for the Cubs.
Urias has a 5-2 record this season with an ERA over 3.
Surprisingly, the kid has been under plenty of pressure before if you look back at Game 5 of the NLDS.
The Dodgers got themselves into a pickle against the Washington Nationals, going down 2-1 in the series, before forcing a do-or-die game in the nation's capitol.
And Urias delivered.
In two starts against the Cubs during the regular season, Urias only gave up six runs combined.
Five of those came in his second career start in the major leagues, so realistically slack should be given in that case.
First pitch will happen around 5pm.
This article originally appeared on