Jose Bautista to reportedly decline Blue Jays' qualifying offer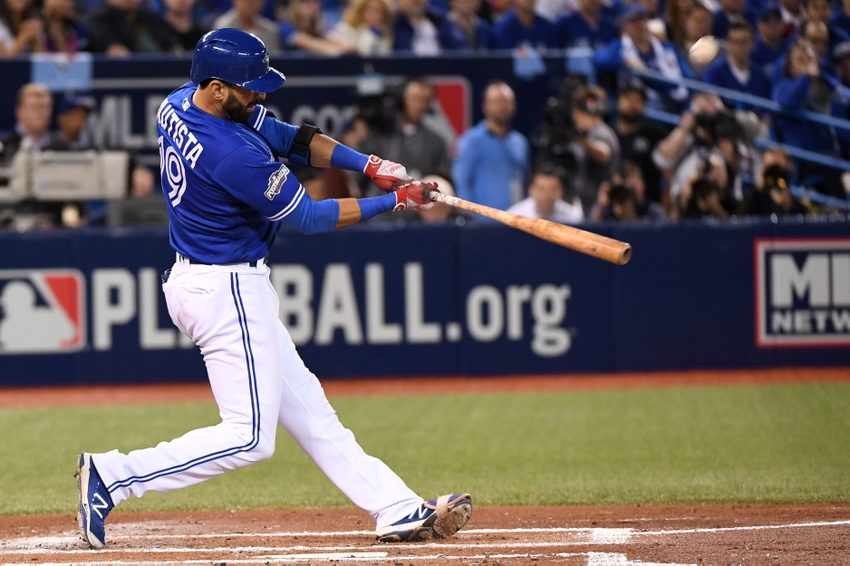 Coming off of a disappointing season, Jose Bautista will reportedly test the free agent market instead of accepting a one-year deal from the Blue Jays.
Jose Bautista has become one of the more recognizable faces of Major League Baseball due to his prowess as a power hitter. He led the league in both the 2010 and 2011 seasons with 54 and 43 home runs, respectively.
However, like his 2012 and 2013 seasons, the 2016 campaign was one marred by injuries, which resulted in him playing in only 116 games. His 22 home runs and 69 RBI would be more than respectable for the average outfielder, but for someone like Bautista, it qualified as a significant dip in his production.
Just compare his 2016 numbers to the two seasons which preceded them. In 2014, he hit 35 dingers on his way to a 103 RBI campaign. He followed that up with an impressive 2015 season in which he posted 40 home runs and 114 RBI.
Needless to say, his 2016 numbers were not ideal for a now-36 year old slugger heading into a contract year.
The Blue Jays were hoping that Bautista's down year would mean the opportunity to retain the slugger for at least one more year.
However, it appears as if their one-year, $17.2 million qualifying offer is not going to be enough to keep Joey Bats north of the border, as he reportedly intends to decline the offer:
According to MLB Trade Rumors, teams that could be in the mix for his services this upcoming seasons — and apparently beyond — include the Mets and the Yankees, among others.
One thing seems clear: Bautista has written the final chapter in his legacy-carving book as a Toronto Blue Jay.
This article originally appeared on