Jon Lester hints Cubs' World Series parade will be on Monday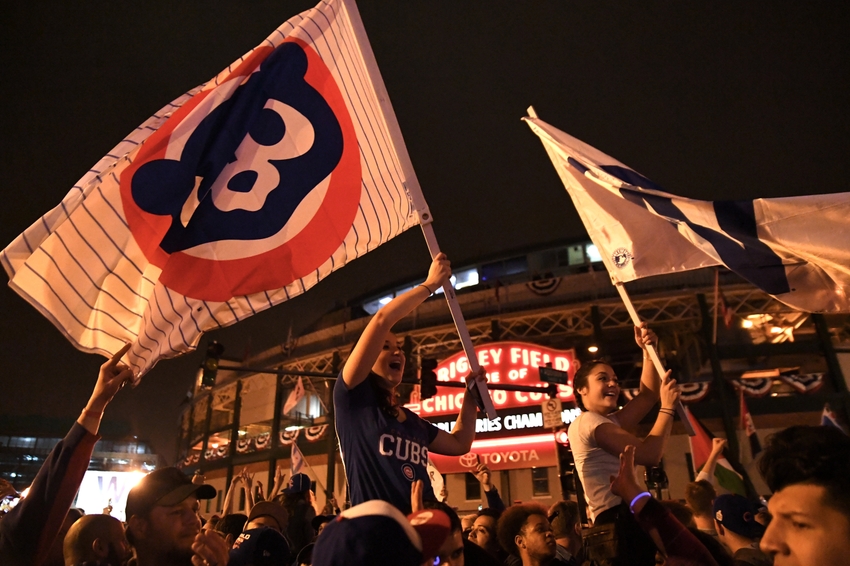 The Chicago Cubs will have an unforgettable World Series parade on Monday November 7th. 
Now that the Chicago Cubs have won the 2016 World Series by beating the Cleveland Indians in seven games, everyone in Chicago wants to know when the parade is. The parade will surely be one of the greatest moments in the history of Chicago. Fans have waited over 100 years for a Cubs World Series parade. According to pitcher Jon Lester, it sounds like the parade will be on Monday Nov. 7.
WORLD SERIES✅ A true team win & I wouldn't have it any other way! Love this team, love this city, & love these fans! See yall Monday! #NVRQT

— Jon Lester (@JLester34) November 3, 2016
The last time the Cubs won a World Series was in 1908. Very few people can say they were alive back then. The parade will feature all of the heroes from the World Series, including MVP Ben Zobrist. It will surely be an extremely emotional celebration for many Cubs fans and players. Joe Maddon will probably choke up at some point because as he showed last night, he realizes the significance of the win.
Actor Bill Murray will probably be making an appearance too. He got to participate in the celebration, so it's quite likely he'll be at the parade. Murray holds the distinction of being the face of the Cubs' fan base as their most famous fan. This will be Jon Lester's third World Series parade after winning with the Boston Red Sox in 2007 and 2013. Theo Epstein will be having his third as well after helping two cursed franchises break their respective curse.
Perhaps the most emotional man at the parade will be catcher David Ross. After winning the World Series with the Red Sox in 2013, the Cubs self-appointed grandfather will be retiring following his second title. Chicago would not have won without him, as he homered off his former teammate Andrew Miller. Ross is one of the most beloved players on the Cubs roster and he will surely be pumped up.
This article originally appeared on