Joe Maddon on Aroldis Chapman: 'We've all been less than perfect'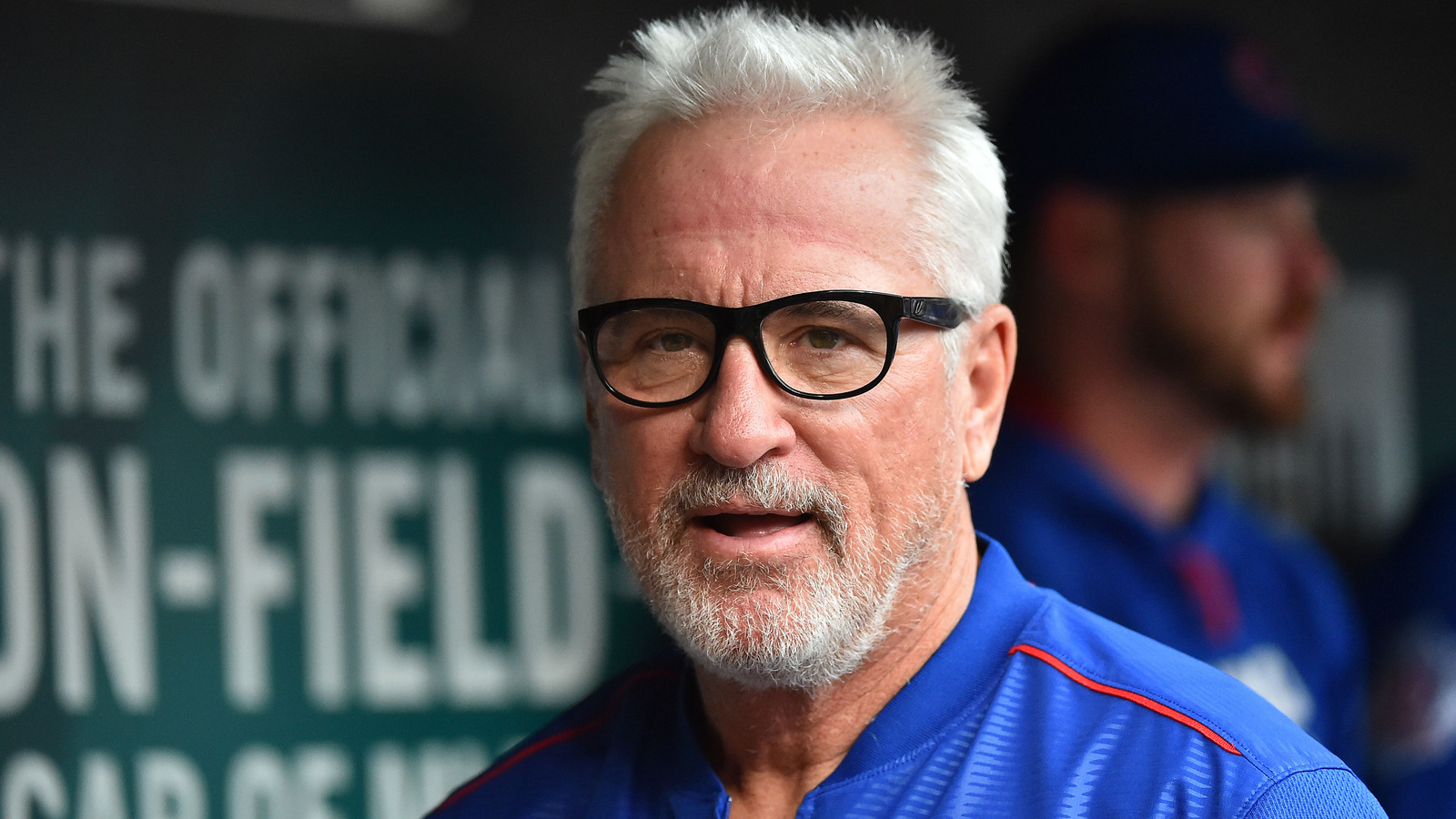 The Chicago Cubs acquired New York Yankees closer Aroldis Chapman on Monday in exchange for four players, including a top prospect in Gleyber Torres.
It's an aggressive move made by a franchise that believes it is one pitcher away from a World Series title, and more aggressive still when Chapman's past domestic abuse allegations are taken into consideration.
But the Cubs have gambled on a 105-mph arm and the man attached to it, and faced a wall of questions from the media on Tuesday about their decision to roll the dice with the hard-throwing 28-year-old who was suspended for 30 games in March after allegedly choking his girlfriend and firing eight gun shots inside the garage of his Miami-area home in October, 2015.
Cubs manager Joe Maddon addressed Chapman's past briefly on Tuesday, per the Chicago Tribune's Paul Sullivan.
Joe on Aroldis: "We've all been less than perfect." pic.twitter.com/euGtCWUpXq

— Paul Sullivan (@PWSullivan) July 26, 2016
"I don't assume bady with anybody for the first time," Maddon added, per the Chicago Tribune's Mark Gonzales.
Speaking through an interpreter, Chapman told reporters he is a changed man.
Aroldis: "I'm a better person now." pic.twitter.com/tImsRoMxS6

— Paul Sullivan (@PWSullivan) July 26, 2016
And the song and dance continue.
Theo Epstein and Tom Ricketts knew what they were doing when they traded for Chapman, and the anticipated the questions that would be asked when the team brought in a player who would likely be a pariah in Major League Baseball if it weren't for the rail gun that is his left arm.
The team even went as far as issuing a press release along with news of the trade, stating Chapman and Ricketts had spoken about their expectations for his behavior—expectations the pitcher purportedly agreed to meet.
Aroldis Chapman and Tom Ricketts issue statements on domestic violence incident. Trying to get out front of it. pic.twitter.com/2L8aREIewi

— Jerry Crasnick (@jcrasnick) July 25, 2016
This is all well and good on paper, but when asked about the off-field expectations he discussed with Ricketts, Chapman couldn't recall any details.
Chapman, through translator, says he woke up from nap when Theo/Ricketts called and has no specific memory re: off-field expectations talk.

— Patrick Mooney (@CSNMooney) July 26, 2016
I asked #Cubs Maddon about Chapman NOT remembering convo w/Theo & Ricketts "I don't think he understood the question" Chapman asked ? twice

— Megan Mawicke (@MeganMawicke) July 26, 2016
It could just be the language barrier causing the Spanish-speaking pitcher trouble. Nonetheless, it's not the best look for a team suddenly neck-deep in raised eyebrows.