James Shields on pace for eye-popping strikeout, home run totals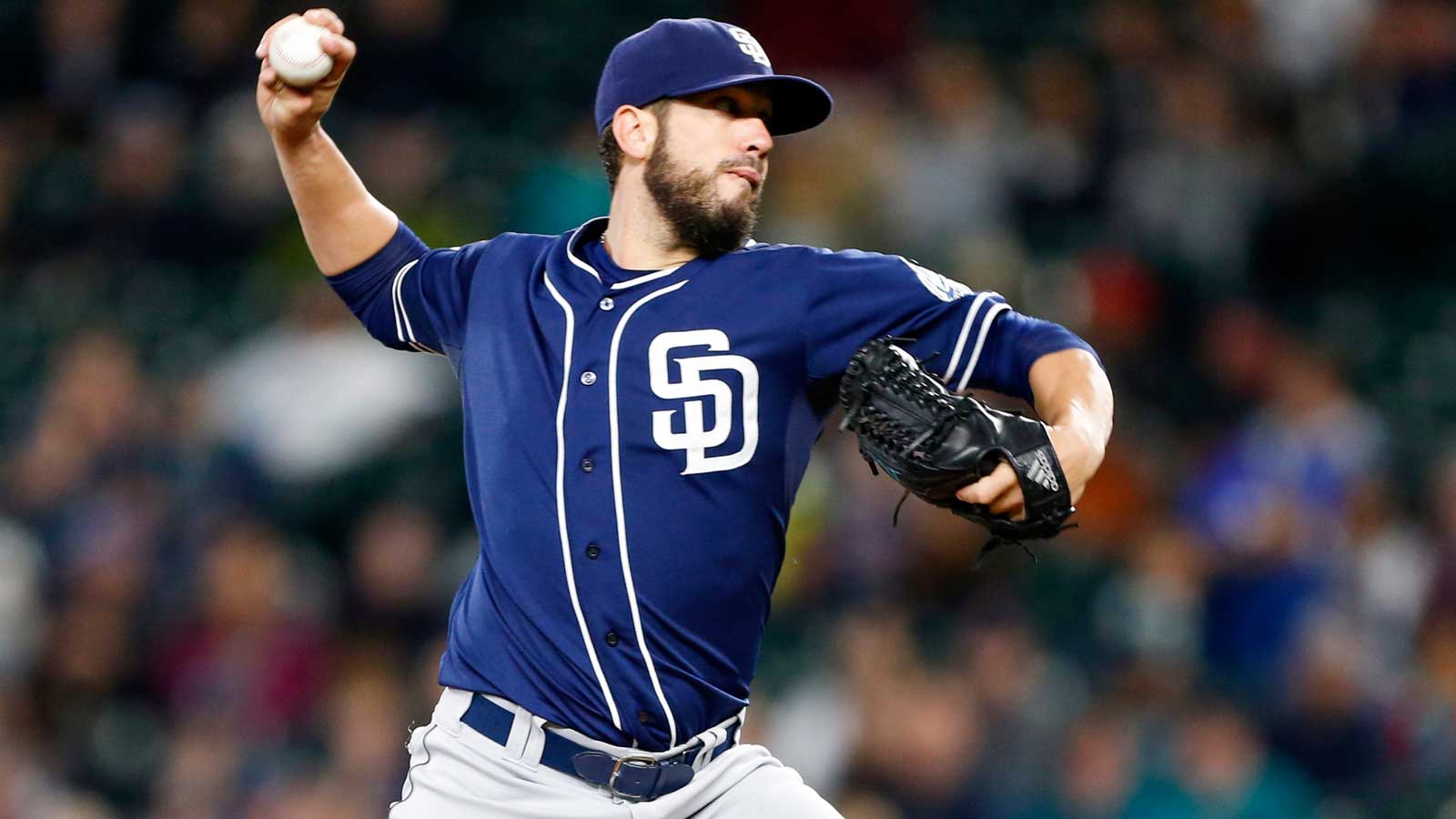 With a quarter of the MLB season done now, USA Today points out a number of eye-popping statistics through 40 games. Among them are a couple regarding Padres pitcher James Shields. The right-hander has allowed 14 home runs and 75 strikeouts through his first nine starts. According to USA Today, he's on pace to give up 55 homers and strike out 296 batters.
Shields did lead the American League in home runs given up in 2010 when he served up 34 of them with the Tampa Bay Rays. It may be unusual that he's been giving up so many homers while playing his home games at Petco Park this year, but the park has been a launching pad so far this season.
No pitcher has struck out as many as 296 batters since 2002 when Randy Johnson struck out 334 batters. That was the last in a streak of five consecutive years in which Johnson struck out over 300 batters. James Shields is a strikeout pitcher, but he's never struck out more than 225 in a season, so 296 K's might be a stretch.
(h/t USA Today)
Photo credit: Joe Nicholson/USA TODAY Sports