James Shields leading Padre pitchers in run support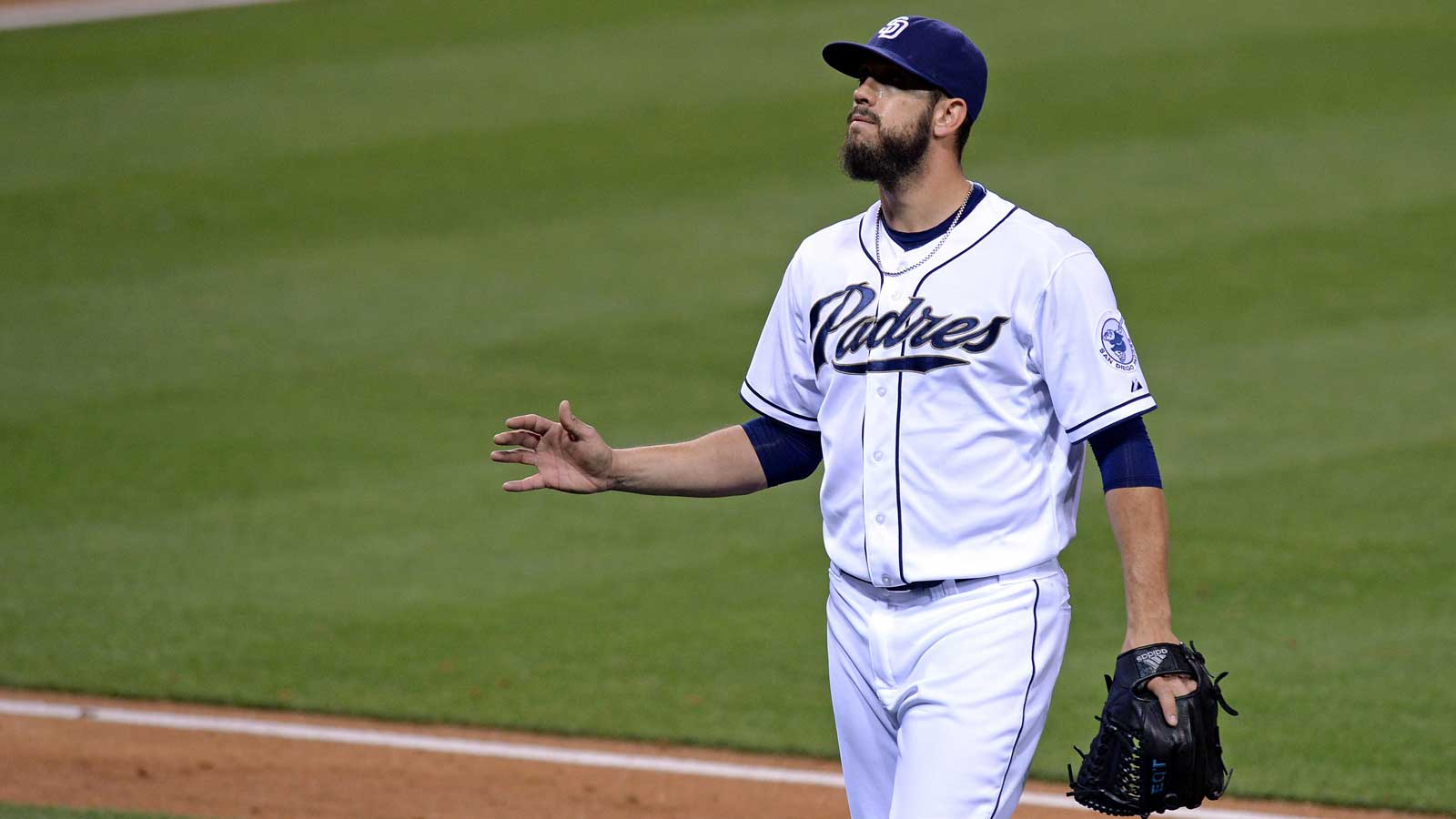 Earlier this season, Padres manager Bud Black called James Shields "just as advertised." He's currently 6-0 and leads the National League in strikeouts (82) through 10 starts. Yet he hasn't been as perfect as those numbers indicate, with his 3.75 ERA and 15 home runs given up.
The negative though has been neutralized by the amount of runs the Padres have scored in his starts. After being held to one hit on Saturday, the Padres scored 11 runs in support of Shields on Sunday. The Padres are averaging 5.9 runs per game in Shields' starts.
Meanwhile, the team has not scored nearly as many runs in Tyson Ross's starts (3.9 per game in nine starts) and has struggled mightily to put runs on the board for Andrew Cashner. In Cashner's nine starts the team has scored a total of 18 runs. The irony is that Cashner's ERA has been so low (2.89) that the Padres haven't even needed to score that many runs for him. Yet with only two runs of support per start the right-hander is 1-7.
(h/t MLB.com)
Photo credit: Jake Roth/USA TODAY Sports