James Shields would be a good fit for the White Sox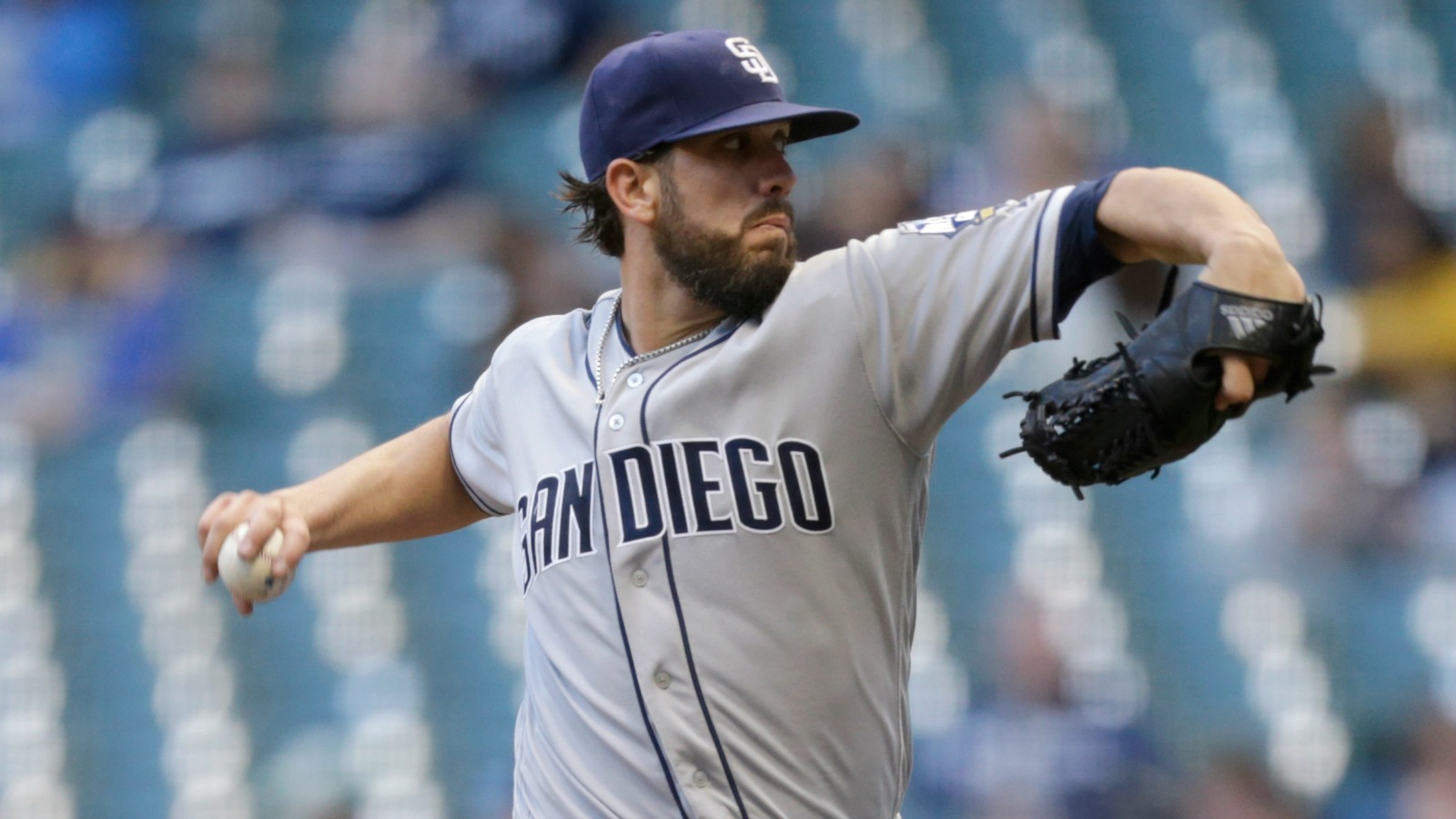 My initial reaction to the idea of the White Sox trading for Padres right-hander James Shields was, "Uh-oh, not a good idea. Fly-ball pitcher. Gives up a lot of home runs. Not a good fit for U.S. Cellular Field."
That was my perception, anyway. But after checking Shields' numbers, I realized that my perception was incorrect – and that the White Sox likely would benefit from his addition.
The status of the talks between the White Sox and Padres, first reported by Dave Williams of Barstool Sports, is unclear. The Padres, according to major-league sources, are drawing trade interest in a number of their players, including – as I reported in my Full Count video Saturday – left-hander Drew Pomeranz.
Shields' contract, which includes annual salaries of $21 million through 2018 plus an opt-out clause after this season, complicates matters. I doubt the White Sox would create a future hole at shortstop by trading top prospect Tim Anderson for Shields unless the Padres included a large sum of money. And even then, such a deal might not be in the White Sox's best interests.
All that, however, is a subject for later, presuming the talks indeed accelerate. The White Sox want to fortify their club for what they expect will be a tight race in the AL Central. Their bullpen is a source of increasing discomfort, but they also could use a right-handed starter who would be an upgrade over Mat Latos and Miguel Gonzalez.
Shields, 34, would more than qualify.
(The White Sox) could use a right-handed starter who would be an upgrade over Mat Latos and Miguel Gonzalez. Shields, 34, would more than qualify.
To start with, he has pitched to a 3.06 ERA in his first 10 starts, actually getting better results on the road than he has at pitcher-friendly Petco Park. (Shields also had a better opponents' OPS on the road than at home in his first season with the Padres.)
His average fastball velocity of 90.2 mph reflects a typical decline for a pitcher his age. His strikeout rate, while down nearly two per nine innings from his career-high level last season, is just below his career mark. His current walk rate would be his second highest.
Still, Shields' ERA is 24 percent better than the league average when accounting for league and park effects. His ground-ball percentage is the 38th highest out of the 103 pitchers who have thrown a minimum of one inning per team game, according to STATS LLC. His home-run rate, tied for the 47th-lowest, is also better than league average.
Shields' career patterns are similar in both statistics; he isn't exactly a ground-ball machine, but he's not a fly-ball pitcher, either. So, when considering the other right-handed starters who might become available before the July 31 non-waiver deadline, he figures to be at or near the top of the list.
I don't know the specifics of the discussions between the White Sox and Padres. But if the question is, "Would James Shields help the White Sox?" the answer is yes. Absolutely yes.