Jacob deGrom thinks Mets have 'good chance' of winning NL East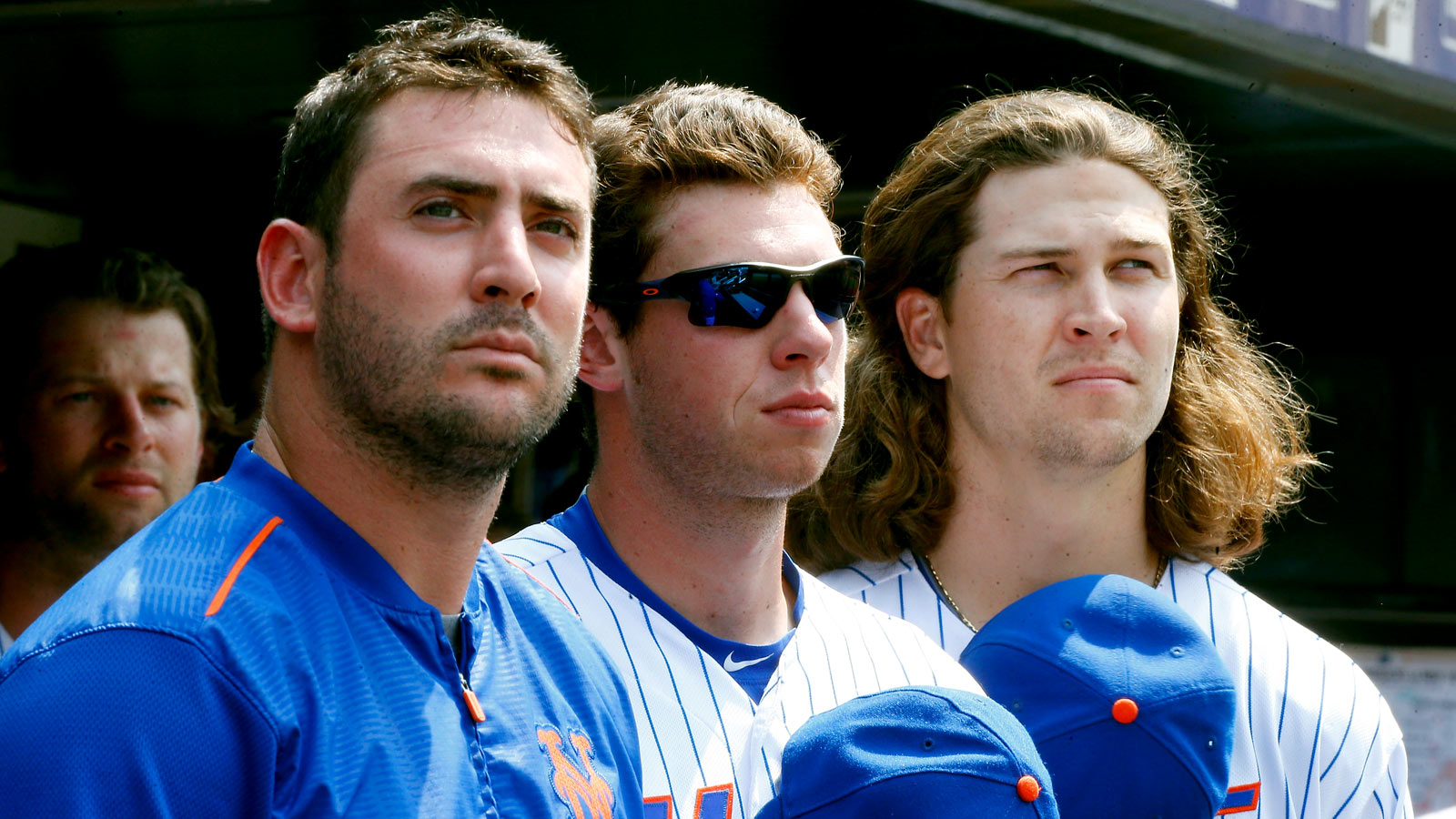 As the New York Mets unwind at the All-Star break, All-Star pitcher Jacob deGrom likes his team's odds of winning the division and making the postseason for the first time in nearly a decade.
"I think we have a good chance of it," deGrom said of winning the division, per NJ.com. "If we keep pitching well and getting some big hits when we need it, we have a chance at it."
The Mets haven't won the division or made the playoffs since 2006, when they lost to the St. Louis Cardinals in the NLCS.
New York has made the playoffs four times since winning the World Series in 1986, and two of their past three postseason berths (1999, 2000) have been through a wildcard bid.
As they enter the second half, the team's biggest potential roadblocks to winning the NL East are injuries to key players that have played a big role in the Mets' offensive futility.
DeGrom wouldn't comment on whether or not he think the Mets should try to acquire a bat for their struggling offense, but remains optimistic about the team's chances with key players on the disabled list such as third baseman David Wright.
"I think we're doing good with what we got," the 27-year-old righty said. "We have to keep that mindset of not knowing when they're going to come back. Just go out there every game and not really worry about that."
(h/t NJ.com)