Is Mike Napoli a Good Fit for the Seattle Mariners?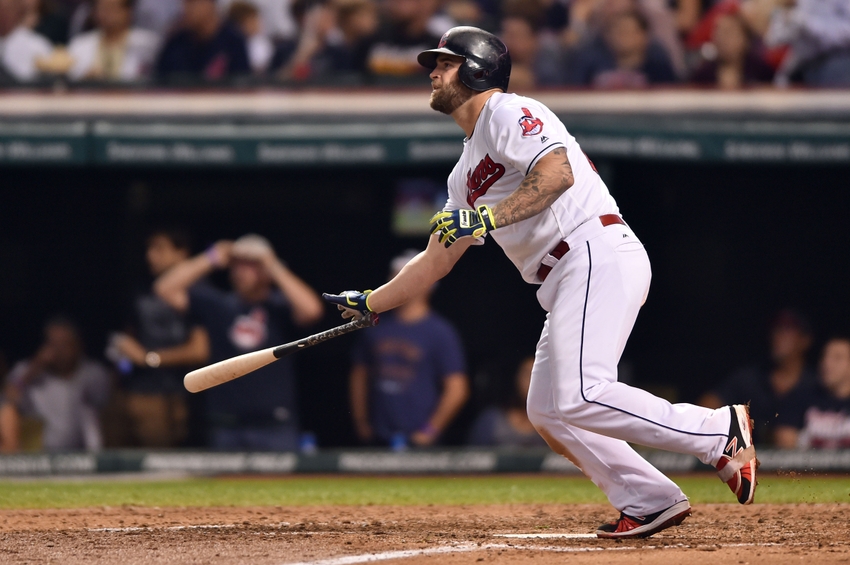 Offseason rumors are underway. The Seattle Mariners make their first impression on the market by expressing interest in veteran Mike Napoli.
The Cleveland Indians chose to withhold a qualifying offer to veteran first baseman Mike Napoli. Napoli may have declined a measly qualifying offer anyway, but it's safe to say the market opened up even more for the slugger with Cleveland's absence.
The Seattle Mariners are among the early suitors for Napoli. Seattle is nearing legitimacy in the American League West, they may be a move or two away from posing a true threat to take the division. A move for Napoli would be a tremendous start.
What makes Mike Napoli a great fit in Seattle?
Seattle is in desperate need of offensive depth
The Mariners have arguably the best 3-4-5 lineup combination in all of baseball. Nelson Cruz, Robinson Cano and Kyle Seager accounted for 40% of the team's RBI and 50% of the team's home runs in 2016. Their dominance is without question. The issue with Seattle is all of the players surrounding the heart of the lineup.
Why Napoli? Napoli would add significant depth to what is currently a weak supporting cast. With Adam Lind now out of the picture, the Mariners will be in greater starvation for power aside from the big three. Napoli is coming off of a 34 home run season. Although Safeco Field is a notorious pitcher's ballpark, power is Napoli's most profound tool. The slugger should thrive in the long ball category no matter what ballpark he lives in.
One hitter can make a world of a difference in a lineup. Just look at the impact Kyle Schwarber had on the Chicago Cubs lineup in this year's World Series. There is a reason Chicago won three of their four games in Cleveland. A big thanks to the DH rule. A potential six-hole in the Mariner lineup, Napoli would clean up whatever is leftover from the middle of the lineup. He will also add protection to the fifth place hitter, whether it be Kyle Seager or Nelson Cruz (however manager Scott Servais opts to play it).
More from Call to the Pen
He's a winner
The Seattle Mariners have not made the playoffs since 2001. Their 15-year drought marks the longest active streak in MLB. Seattle is certainly headed in a positive direction, however their current roster is not good enough to make the postseason. They still need some help.
Why Napoli? Mike Napoli wins. He contributed to a near World Series title for the Texas Rangers in 2011. He won a World Series in 2013 with Boston. And against all odds, Napoli helped lead the Cleveland Indians to their first World Series appearance since 1997 to round out the 2016 campaign. Not a bad resume for the 35-year-old. Napoli's presence does not guarantee a championship run, but there's no overlooking his impressive trend. He possesses outstanding leadership and baseball intelligence, qualities any aspiring team should desire in a player. The Mariners fit the mold of an aspiring team who could use a winning influence.
What's hindering a Napoli signing?
Nothing. From a monetary stance, the Mariners are 14th in the league in payroll and most of their key players are under comfortable contracts. They can definitely afford Mike Napoli. At 35-years-old, Napoli is looking for another winning opportunity. Seattle could very well be that opportunity. Napoli has never been one to desire long-term deals and the Mariners could offer a one-year or two-year deal and likely entice him.
From a performance stance, the Mariners would acquire a player with the potential to contribute 20-30 home runs and hover around the 100 RBI mark. They would acquire a player with the skill set to compliment a daunting middle of the lineup and with an attitude to alleviate the pressure placed on the team's younger players.
All in all, the Mariners have a fighting chance in the Mike Napoli sweepstakes. By process of elimination, half of the league is out of play. It's very unlikely Napoli heads to a National League team given his lack of flexibility in the field. He's undoubtedly going to sign with a potential playoff contender, thus eliminating teams like the Oakland Athletics, Tampa Bay Rays, Minnesota Twins, and Chicago White Sox. That leaves about 11 potential suitors. I just single handedly eliminated 19 teams from Napoli contention. It's up to the Seattle front office to out-duel the remaining shoppers.
This article originally appeared on