Injuries Have Derailed Mark Texieira's Once Promising HOF Chances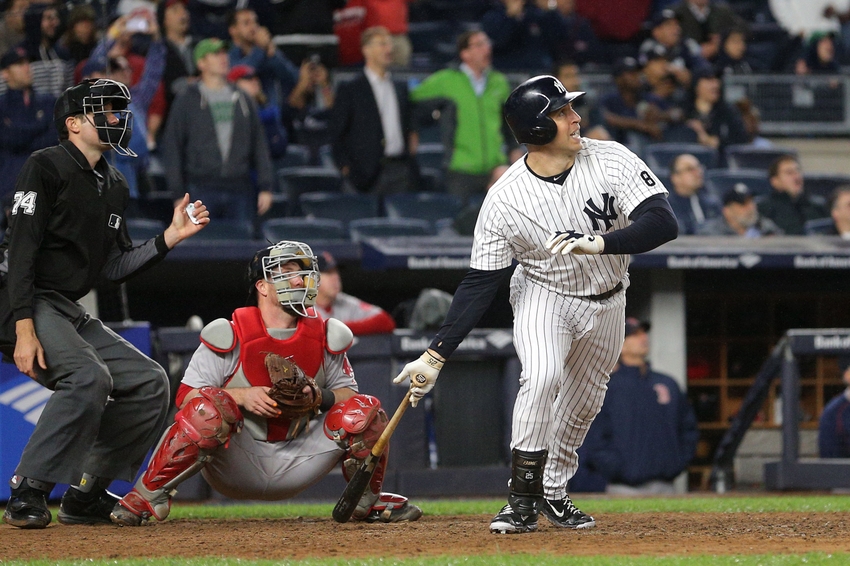 New York Yankees first baseman Mark Teixeira seemed destined for the Hall of Fame before a slew of late-career injuries knocked him off track.
Following Sunday's game against the Baltimore Orioles, long-time Yankees first baseman Mark Teixeira will be calling it a career. He first broke into the big leagues with the Texas Rangers back in 2003 and has been one of the most productive power bats in the business over the last 14 years, the final eight of them in pinstripes.
When any player of his stature hangs it up, one of the first questions is whether he is Hall of Fame worthy. Unfortunately, Teixeira won't have much of a case when his name comes up for consideration in five years despite his impressive resume.
According to Baseball-Reference, Teixeira has accumulated 51.8 WAR and has a 44.9 JAWS score (a metric developed by sabermetrician Jay Jaffe to measure HOF worthiness). The average Hall of Fame first baseman has 65.9 career WAR and 54.2 JAWS, which is substantially above what Tex has accomplished.
Through age 32, Teixeira seemed to be roughly on a Hall of Fame pace. At the end of the 2012 season, Tex had already earned 47.8 WAR, which put him ahead of eight of the 15 first baseman enshrined in the Hall through their age 32 seasons. His 338 homers at that point is better than 11 members of that HOF group and his .896 OPS is ahead of seven of them.
Up until the 2013 season, Teixeira was extremely durable, averaging 150 games per season through his first decade in the big leagues. The first big blow to Tex's HOF case came in 2013 when he required surgery on his right wrist that kept him out of all but 15 games that year.
Want your voice heard? Join the Yanks Go Yard team!
When he returned the next season, Teixeira got off to a strong start, but completely disappeared down the stretch, ending up with a disappointing .216/.313/.398 (101 OPS+). He openly acknowledged that it was possible he would never fully recover from the injury.
His bounce-back in 2015 was incredibly fun, and showed he was still one of the most exciting power hitters in the game when healthy. Many optimistic Yankees fans (myself included) saw 2013-2014 as a brief blip in Tex's otherwise excellent career, and saw no reason he could continue to be a 30 homer cleanup hitter for the next several years.
Teixeira was clearly reinvigorated by his 2015 success, telling reporters last March that he'd love to play another five seasons. We all know how this story ended. While just 36 years old, Teixeira's body just completely disintegrated this year, forcing him to announce his retirement in August.
If Tex had been able to put up another five two-WAR seasons, just as an average regular, that probably would have been enough to push him over that Hall of Fame threshold. That kind of longevity makes a big difference to HOF voters, but unfortunately Tex's body just couldn't keep up with his enthusiasm for the game.
While he won't get the HOF treatment, I hold out hope that Teixeira will earn a spot in Yankee Stadium's monument park. He was hands down the best player on the 2009 World Series championship team, finishing as the AL MVP runner-up that year while taking home both the Gold Glove and Silver Slugger. If you are that instrumental in one of the Yankees' 27 titles, I think that is worth memorializing.
More from Yanks Go Yard
This article originally appeared on