8 of the greatest feats of Ichiro's legendary MLB career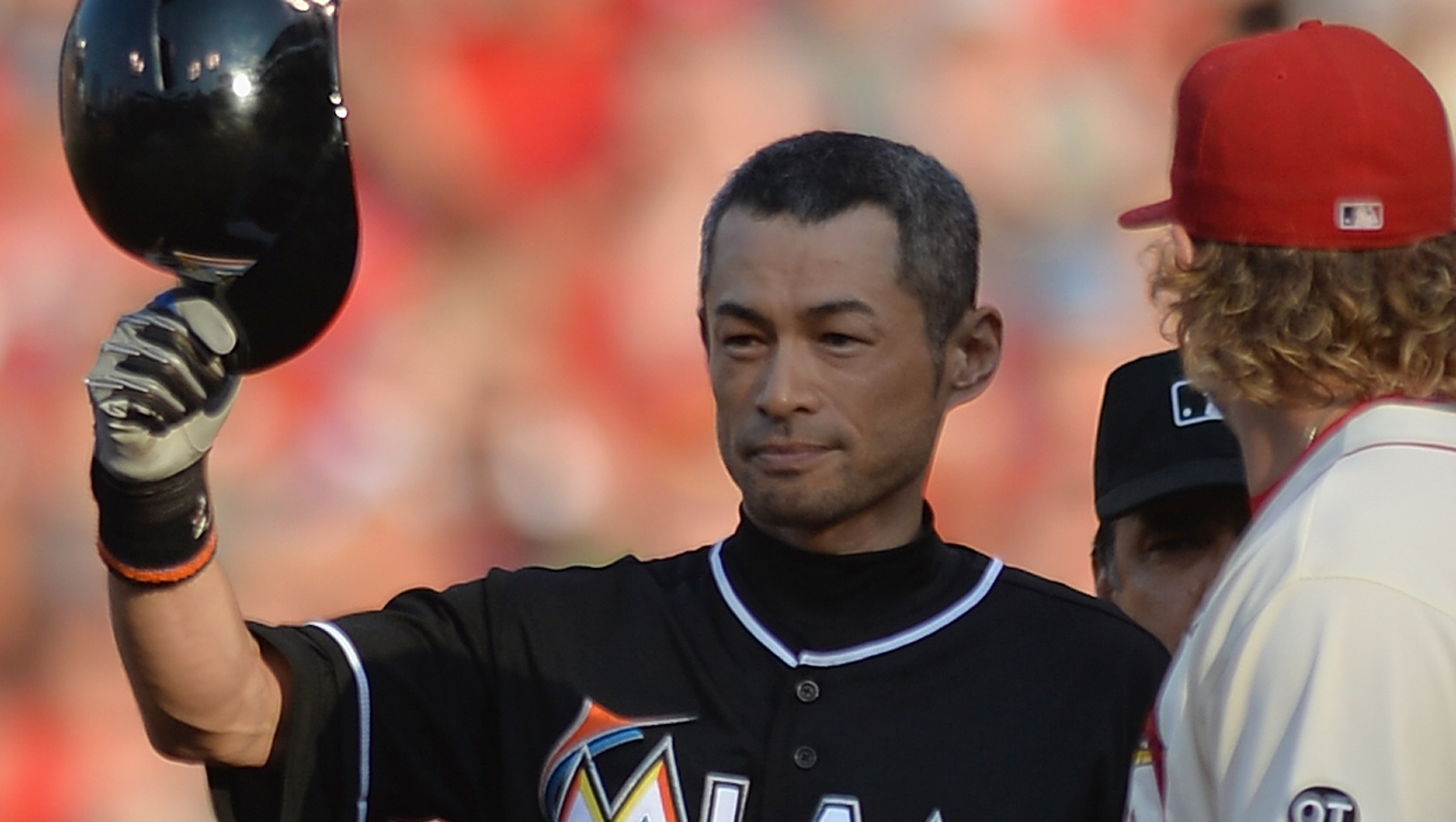 On Saturday against the Nationals, Miami Marlins outfielder Ichiro Suzuki became the first player age 42 or older to go 4-for-4 or better in a game. For an encore, the lefty collected two more hits on Sunday then added four more in a 4-for-5 performance against the Rays on Monday.
Those 10 hits over three games were the most by a 42-year-old since Cap Anson did it in August 1894. Ichiro also joined these 40-plus year-olds to record 10 hits or more in three games:
Ichiro's 10 hits in a 3-game span put him in elite company (via @EliasSports): pic.twitter.com/BuqqINSRb4

— ESPN Stats & Info (@ESPNStatsInfo) May 24, 2016
Already, the longtime Seattle Mariner and future Hall of Famer's resume was impossible to condense to one page. Thanks to the 10-hit outburst, Ichiro is now just 40 hits shy of the coveted 3,000 milestone in MLB, which is even more incredible because he didn't debut until age 27 — after tallying 1,278 hits in Japan's professional baseball league.
The at-bats are in limited supply in Miami's outfield but left fielder Christian Yelich's ailing back has given Ichiro a recent window, and he appears destined to reach 3,000. It helps that he stays limber by stretching and performing calisthenics before, after, and even during games.
Let's take a closer look at the 42-year-old's MLB feats of greatness:
George Sisler's record of 257 hits had stood since 1920. Ichiro won the batting title in the record-setting year with a ridiculous .372 batting average powered by 225 singles (also an MLB record) including 57 infield hits. How does Ichiro do it!? Not rhetorical: There's a practiced method to his madness.
Suzuki is a "slap and run" hitter who specializes in making contact. He has phenomenal hand-eye coordination and an uncanny ability to maneuver the barrel of the bat even mid-swing, allowing him to direct the ball where he wants it to go. That's the slap. As for the run, consider this from his former New York Yankees hitting coach Kevin Long: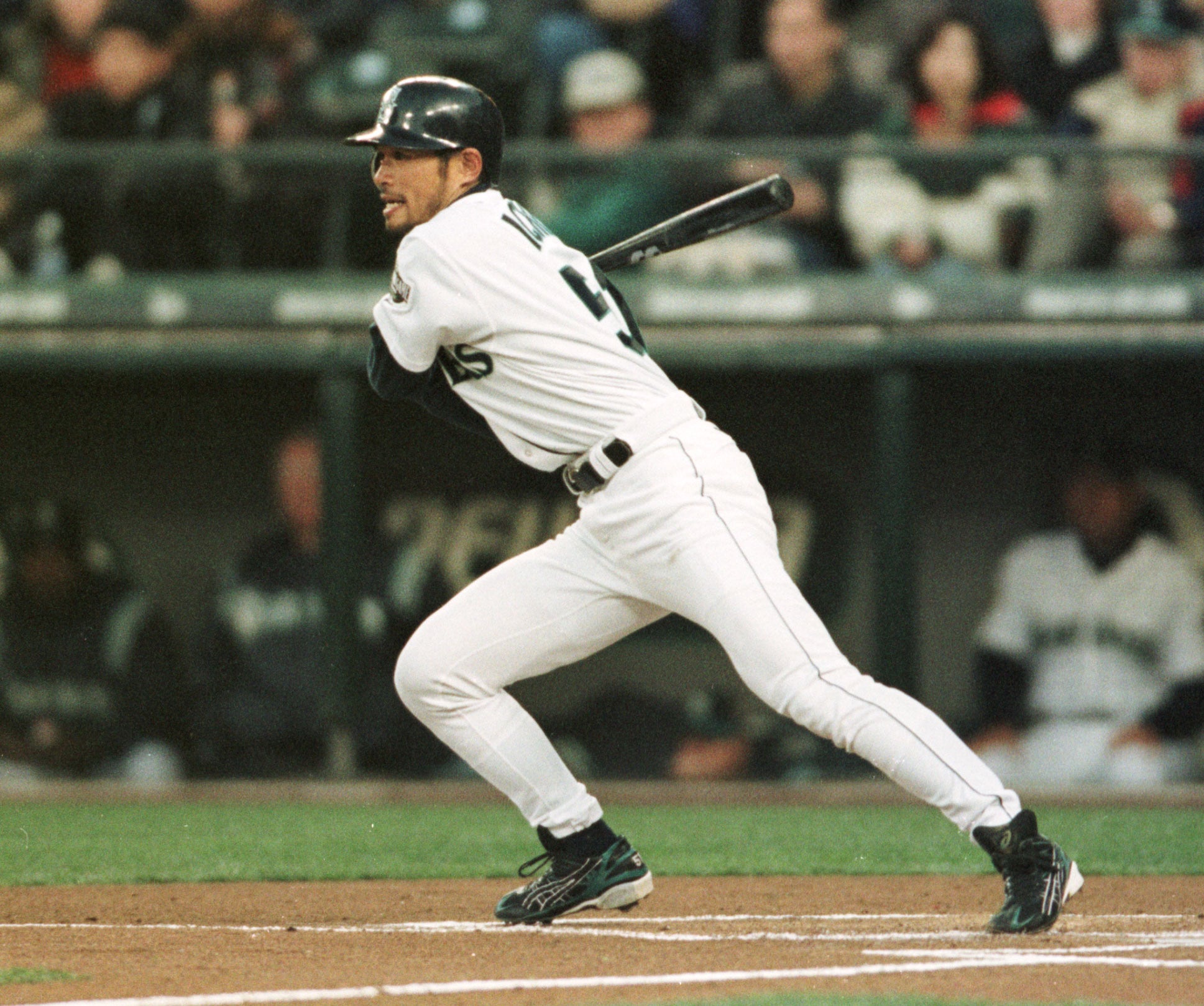 "With him, the uniqueness is how his body bails out, but his bat stays in the zone a long time and if he doesn't necessarily hit it flush but it hits the ground and bounces, he's going to be safe."
The way Ichiro shifts his weight and feet when he swings, he's basically stepping out of the box (already on the first base side) and beginning his sprint to first while making contact.
"I was a skinny kid, even in Japan," he told the New York Daily News through his translator, Allen Turner. "That's how I started doing the things I did. It was natural. I learned while playing the game with what I had."
That's now the MLB record. When Ichiro cracked 200 in 2009, he broke Willie Keeler's mark of eight straight 200-hit seasons that spanned 1894 to 1901.
Many of the base knocks over Ichiro's 10-year streak were infield hits like the 57 from the 262-hit campaign. STATS LLC has credited Ichiro with 670 total infield hits over his career, the most of any player since it started recording infield hits data in 1987. That doesn't mean Ichiro can't hit the long ball, too.
"There's a lot of power in that body, a lot of sock –€" in batting practice, he hits as many balls out as anybody I've ever had," Long said. "But in games you don't see that swing."
That's a real quote. Yes, he also has a good sense of humor.
That's a lot of leadoff taters, and puts him in the top 10 in the category that Rickey Henderson leads by a large margin with 81.
Take a look one of those 37 from 2011 when he went yard on the first pitch of the game (bottom of the first against the Atlanta Braves on June 28, 2011):
Of course, smacking singles in every direction is still his game, and his career high for home runs in a season is 15 in 2005. A reporter once asked him if he could imagine hitting 50 homers in a season and he responded: "I don't know about 50 home runs, maybe 50 saves," he joked.
Which takes us to Ichiro's long-sought-after pitching debut.
After Ichiro campaigned in Seattle and New York, interim Marlins manager Dan Jennings finally helped Ichiro realize his dream of toeing the rubber. It wasn't just a goofy, outlandish dream of his though — Ichiro was a pitcher in high school, took the mound in Japan's 1996 All-Star Game and maintains his arm strength with long-toss sessions.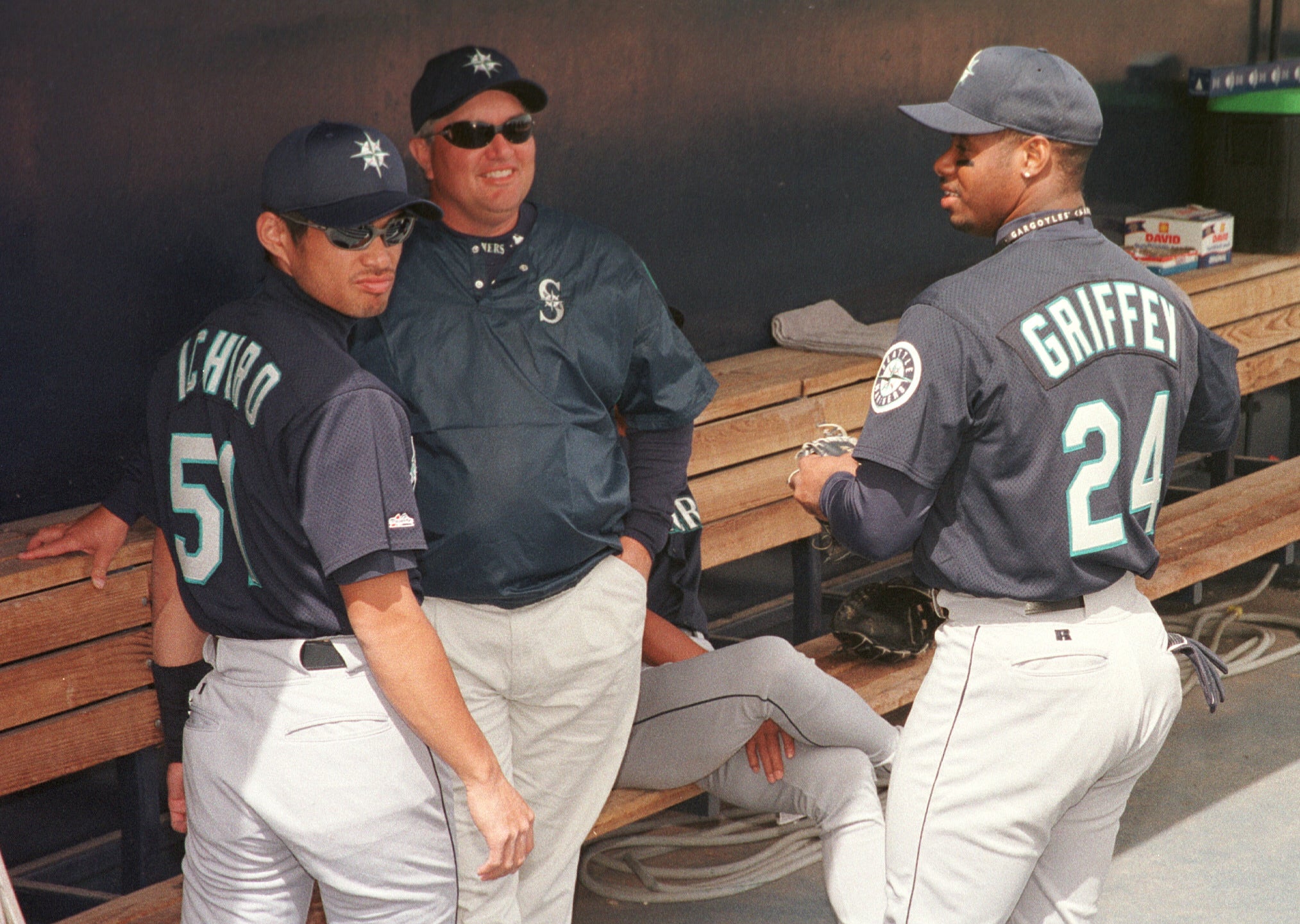 In 2014 during his Yankees stint, Ichiro said of the prospect of pitching: "I would be happy to help if they need me," adding that he's got a fastball and slider in his arsenal but "like all Japanese pitchers, the splitter is my bread and butter."
His moment finally arrived on October 4, 2015, in Philadelphia, in the bottom of the eighth: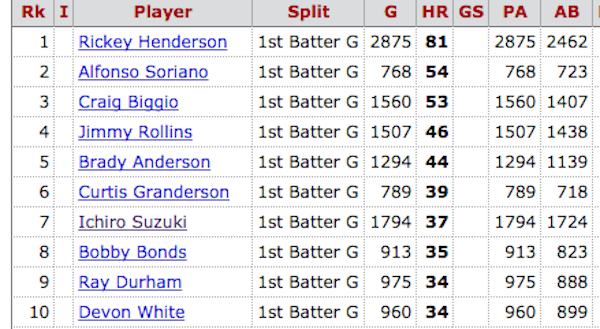 In one inning of work, Ichiro allowed two doubles and one earned run. "I think a lot of position players, sometimes say stuff about pitchers, 'Why are you doing this or that?'" Ichiro said, reflecting on the experience. "I'll never say a bad thing about a pitcher again."
It sounds like one taste might have been enough.
The other is Hall of Fame Boston Red Sox center fielder Fred Lynn. Like Lynn, Ichiro wasted no time before making a splash in the bigs. In his 2001 debut, he led the league with 242 hits that translated to the AL batting title with a .350 average. He also led the league with 56 stolen bases and scored 127 runs.
Speaking of his debut season, maybe you recall how Ichiro introduced the league to his fielding abilities.
As in Terrence Long, former Oakland Athletics outfielder and one of the early victims of Ichiro's right field cannon. Here's the throw on April 11, 2001:
Now, some metrics disagree about Ichiro's actual arm strength, but he's proven proven highly effective at charging the ball and preventing runners from advancing, perhaps owing to word-of-mouth tracing back to Long and some of the others he's cut down.
More on that here for your viewing pleasure:
Orioles second baseman Brian Roberts was on first base in the top of the fifth inning when Ichiro ripped a Chris Young fastball off the right field wall at AT&T Park. Ichiro managed to fly around the bases standing up to give the American League a 2-1 lead.
He earned MVP honors for his 3-for-3 performance in the AL's 5-4 victory. Actually, Ichiro was the de facto American League All-Star MVP for most of the league's reign when it beat the NL every year from 1998 to 2009 (notwithstanding that dreadful 2002 tie). Although Ichiro uses a translator for interviews, he's never failed to communicate with teammates and coaches.
Here's Yahoo's Jeff Passan in July 2008 explaining Ichiro's speeches before All-Star Game, which David Ortiz claimed is the reason why the AL wins:
If Kobe Bryant and John Scott can play in their respective All-Star Games in 2016, so can Ichiro. Make it happen, National League voters. He's a proven weapon.
In any case, we'll be looking forward to number 3,000.