Ichiro Suzuki honored with collage showing 1st 3,000 hits
The Miami Marlins honored Ichiro Suzuki with a unique gift that showcases the future Hall of Famer's greatest achievement.
The iconic outfielder was presented with a mosaic of photographs showing each of his first 3,000 hits prior to Sunday's game in a ceremony on Japanese Heritage Day.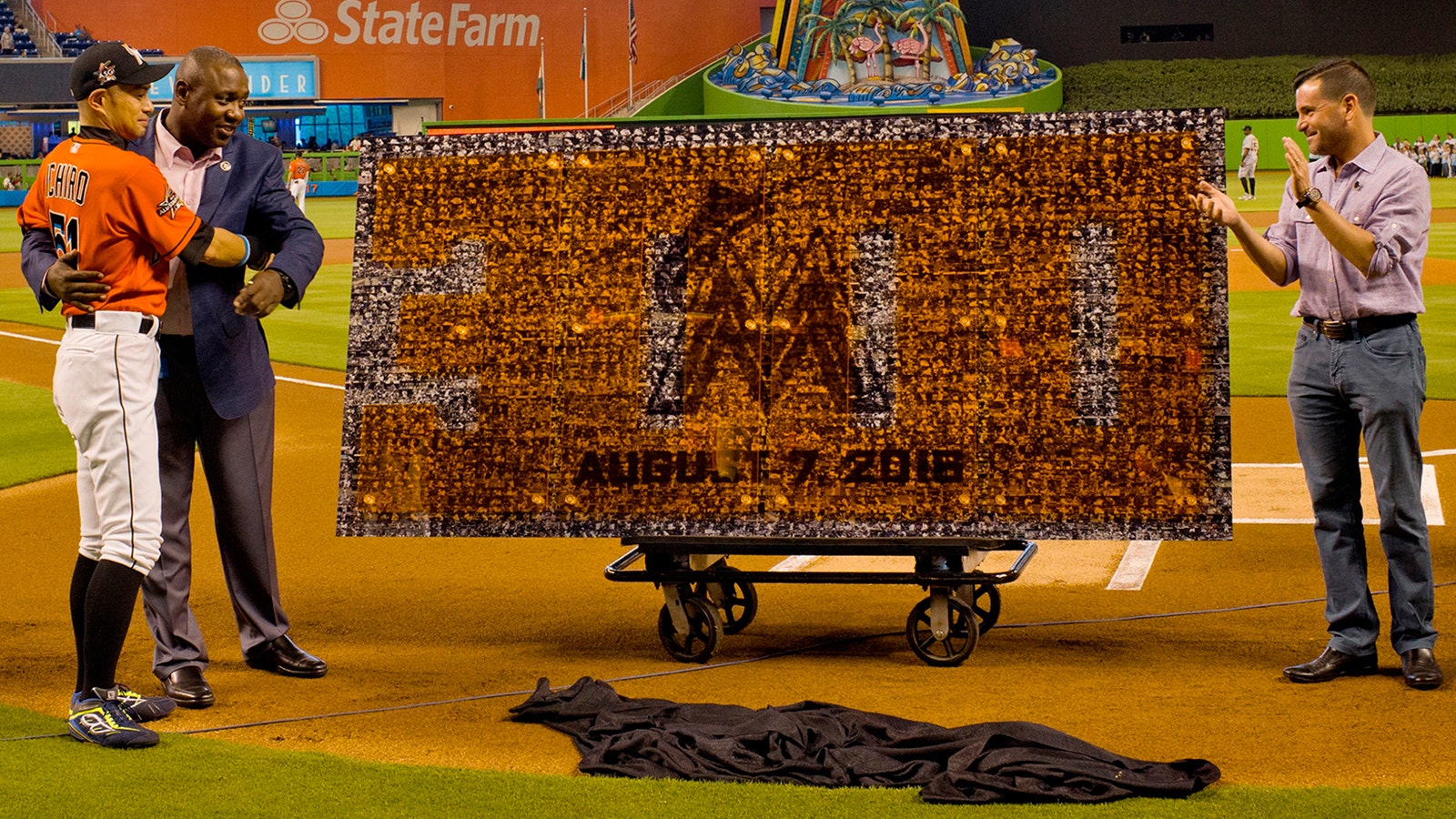 The ceremony included Japanese home run king Sadaharu Oh offering congratulations in a scoreboard video, and Ichiro responded by bowing toward the scoreboard.
"It's the most emotional I've ever seen him," Marlins president David Samson said (via AP). He said Ichiro's Plexiglas collage is more than 8 feet wide and took months to assemble.
"I don't know how big his house is," teammate Tom Koehler said, "but he's going to need a lot of wall space for that one. I'm sure he's got a lot of memorabilia of his career. Maybe he just has a private house for Ichy memories."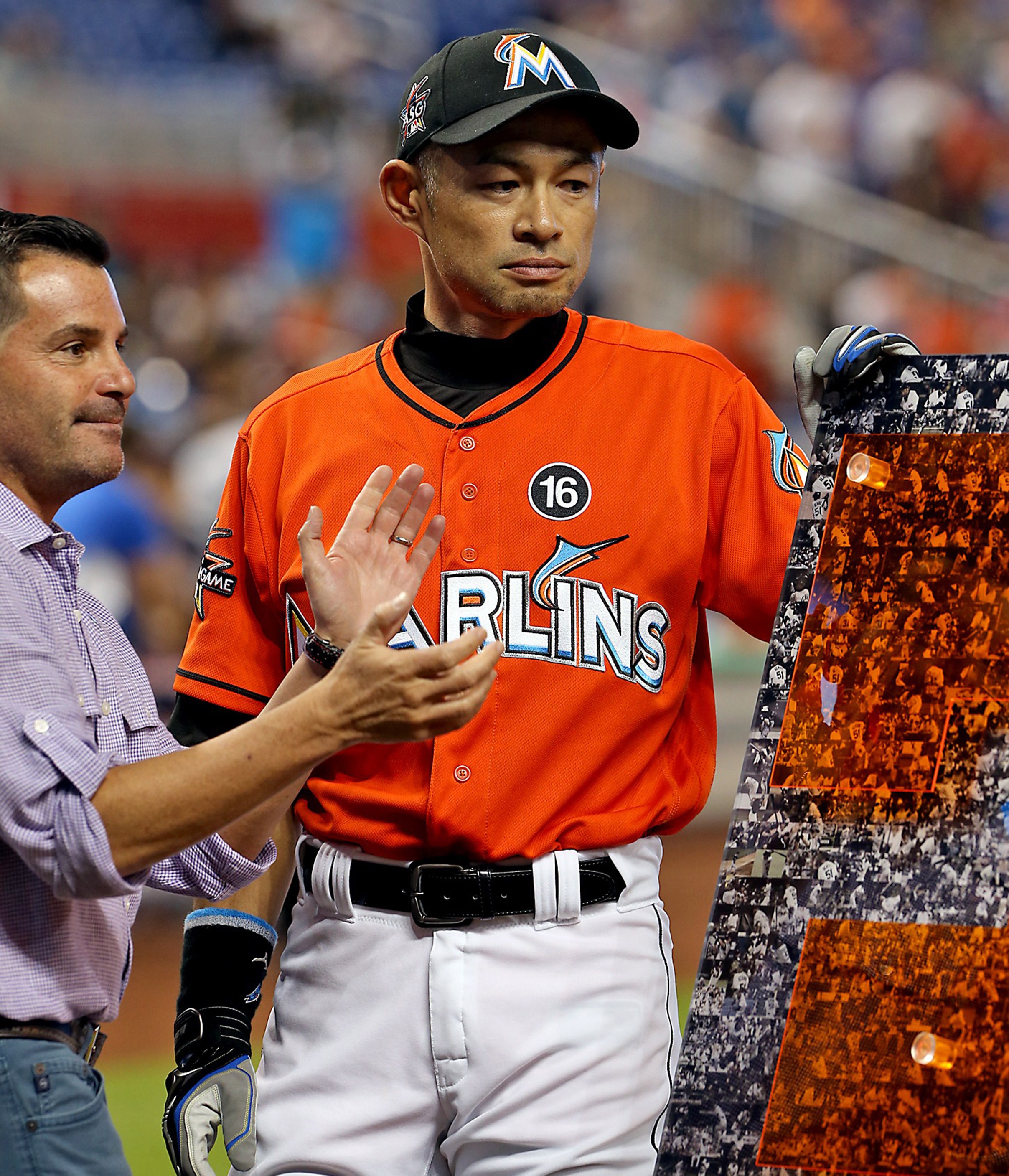 Ichiro, who notched his 3,000th hit on August 7 last year in Colorado, originally was to have been honored last September, but the ceremony was postponed following the death of Marlins ace Jose Fernandez.
Now in his 17th MLB season, the 43-year-old Ichiro is currently 25th on MLB's all-time career hits list with 3,034.
(The Associated Press contributed to this report.)