How will voters rob Mike Trout of the MVP this year?
So, how are my fellow members of the Baseball Writers Association of America going to rob Mike Trout of the MVP award this year?
It's going to happen. I can feel it's going to happen. And while I understand why it's going to happen, we need to stop inventing reasons to elect someone other than Trout, the Angels' brilliant center fielder. We are making ourselves look dumb.
Trout, 25, has been the best player in baseball for five seasons now, yet he has won only one MVP, finishing second three times. The reason to rob him this year — there's always a reason, some new narrative — is that the Angels stink. As if that is Trout's fault.
I confess — I prefer my MVPs to come from contending teams, believing that they perform under greater pressure than players from non-contenders. But Trout this season is far above the other candidates, several of whom are stumbling in September. How can the voters justify snubbing him again?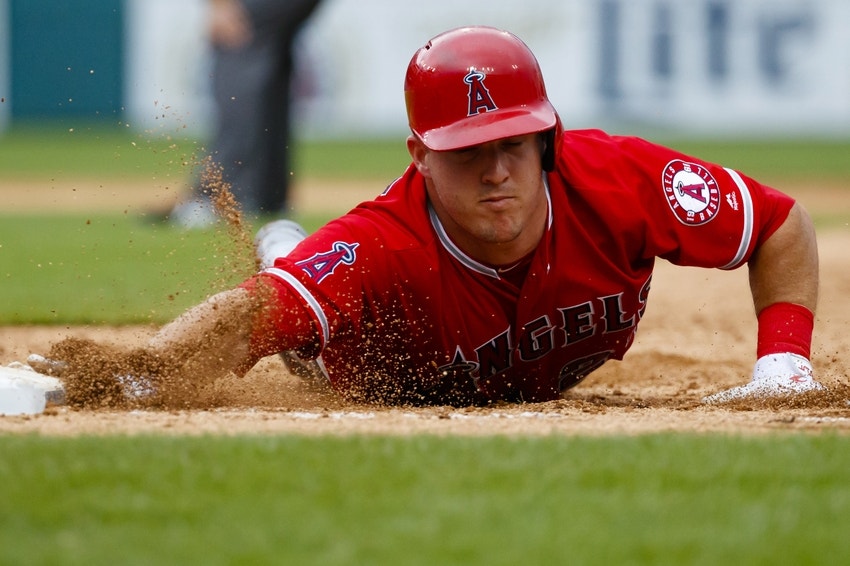 This race, mind you, is not yet over; the final two weeks could decide it. If one of the top candidates, most likely Red Sox right fielder Mookie Betts, mounts a strong final push, his case might become too powerful to ignore.
To this point, though, only Orioles infielder Manny Machado is enjoying a big September. Betts is coming on after starting the month slowly, hitting his first homer since Aug. 29 to help beat the Orioles on Monday night and showing nightly why the defensive metrics rate him so highly. Blue Jays third baseman Josh Donaldson and Astros second baseman Jose Altuve, however, are slumping and not playing at 100 percent.
Some would argue that September is no more meaningful than any other month — fair point. But if you prefer your MVP to play for a contender, then surely you value his performance down the stretch. And if that player sputters, then you're left with … well, what exactly?
I'm not an AL MVP voter this year, but I was last year, and agonized before picking Trout over the Blue Jays' Josh Donaldson, the eventual winner. The circumstances were different — the Angels contended until the final day of the season, removing that excuse to snub Trout, and Donaldson was a stronger candidate than any of Trout's current competitors. As I wrote then, I was perfectly happy with Donaldson winning the award.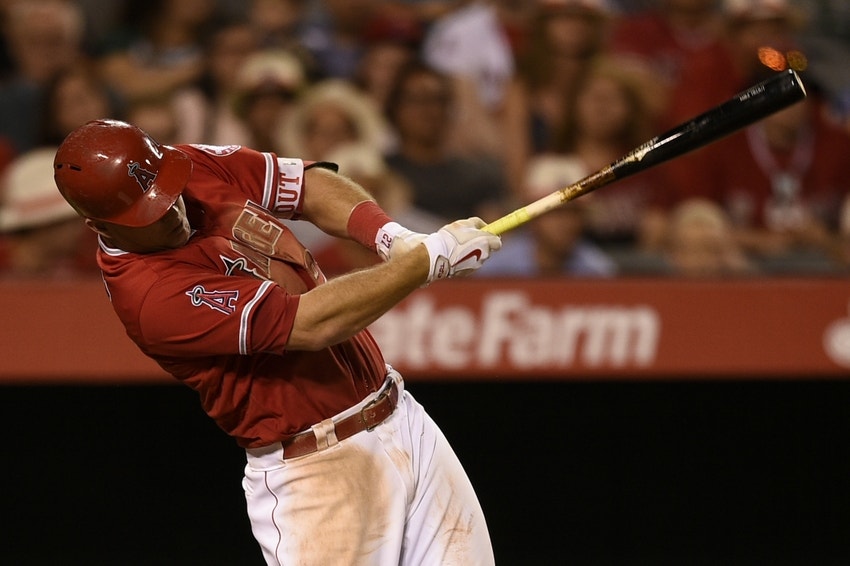 This year, it's just not as close.
Trout holds a significant lead in every version of Wins Above Replacement (WAR), a metric that attempts to measure the combined value of a player's offense, defense and baserunning. He is the best hitter in baseball, according to every park-adjusted offensive statistic, and by convincing margins. He even is tops in Win Probability Added, a metric that attempts to measure "clutch," specifically how much a player adds to his team's probability of winning a game.
Remember the concern over how Trout had stopped running? He's 26 for 31 in stolen-base attempts this season. Defensively, he does not rate as highly in center as Betts does in right. But Trout is still above-average, and someone would need to convince me that Betts' defensive edge somehow trumps Trout's offensive advantage. The defensive metrics are still not precise enough to warrant our full trust.
Frankly, it would be absurd if voters used defense as a reason to deprive Trout of an MVP — Trout lost the 2012 and '13 MVPs to Tigers first baseman Miguel Cabrera despite being a vastly superior defender and baserunner.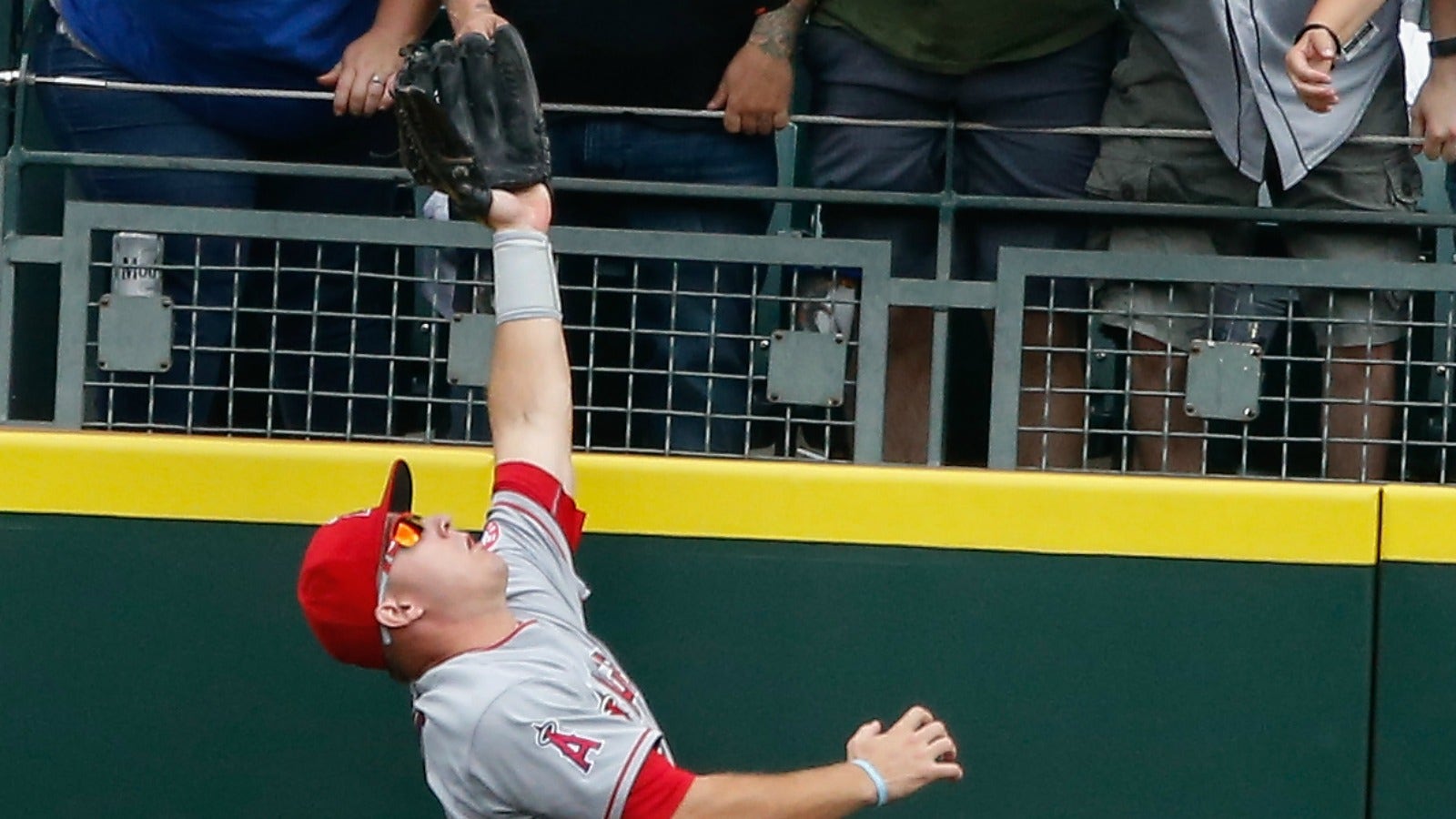 In '13, Cabrera's rate stats were even better than they were in '12; he led the AL in each category after finishing fourth in on-base percentage the year before. Trout again crushed him in WAR, offering more than just offense. But the Tigers again won the AL Central while the Angels again missed the playoffs, finishing 78-84.
Here's how crazy it all is: The one MVP that Trout won, in 2014, came in the year he produced easily his lowest WAR, though still the highest in the AL. What changed? The Angels won the AL West, and Trout's competition was not as strong.
So, here we go again.
Voters are instructed, "The MVP need not come from a division winner or other playoff qualifier," but the beauty of the award is that the rules are subject to interpretation, allowing voters to apply their own standards. The subjectivity leads to arguments — lively, loud, passionate baseball arguments. If the award was simply for best player, it would not be as much fun.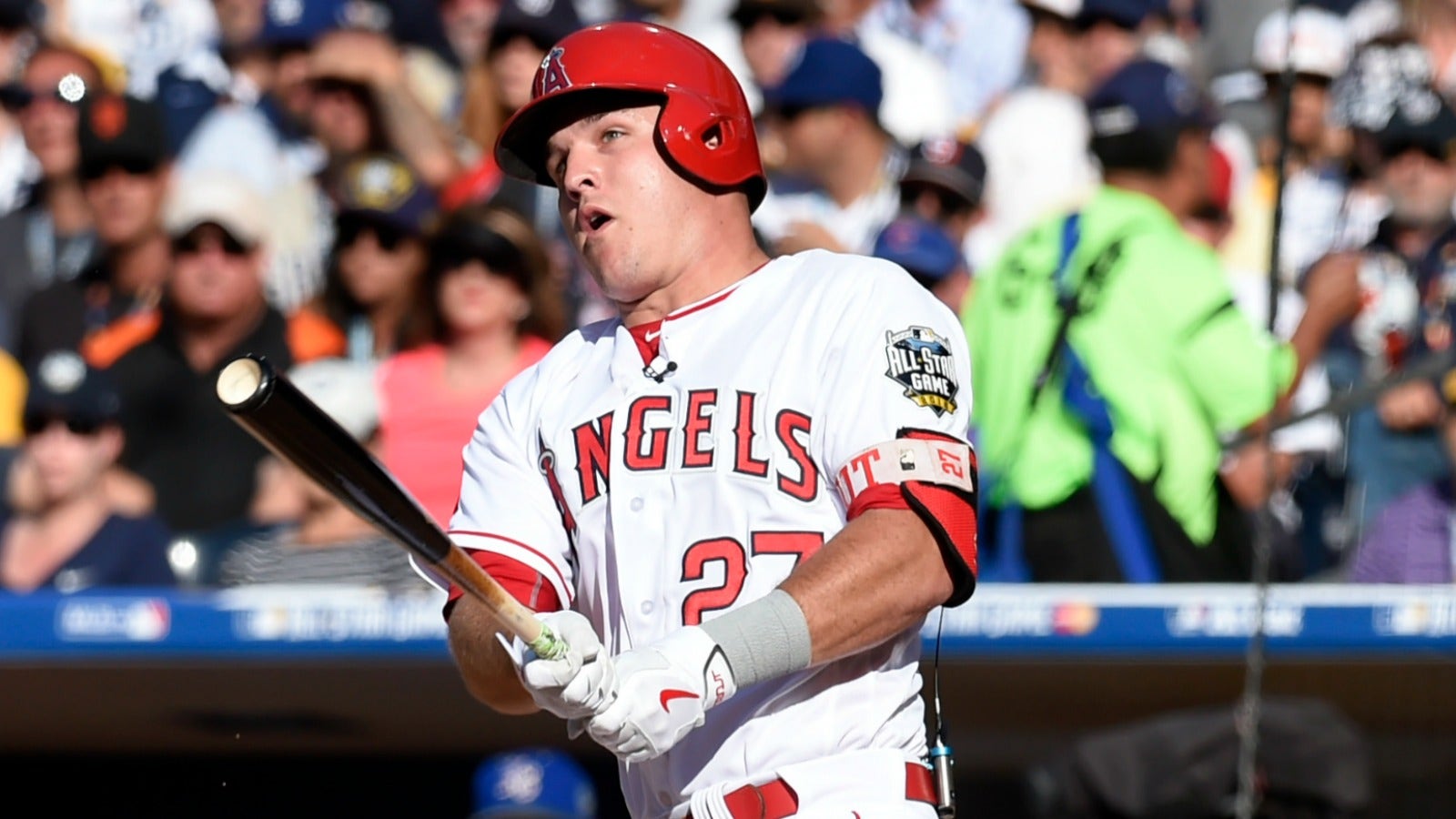 We need not pity Trout — my "frenemy," MLB Network's Brian Kenny, points out in his book, "Ahead of the Curve," that Willie Mays led the NL in WAR in 10 different seasons, yet won the MVP only twice in those years. Heck, Hank Aaron won the MVP only once in his 23 seasons. Didn't stop him from being remembered as one of baseball's all-time greats.
It's an awards race, not a presidential election — people should get only so upset. But I'll end this column the same way I ended my column after Donaldson's victory over Trout:
My fear is that in 20 years people are going to say, "Trout led the majors in combined OPS-plus from 2012 to '16 and won only one MVP in those five seasons? What the heck were the writers thinking?"
Shame on us if, instead of celebrating Mike Trout, we keep looking for the next best thing.