How the Cubs plan to celebrate their NL Central title a day late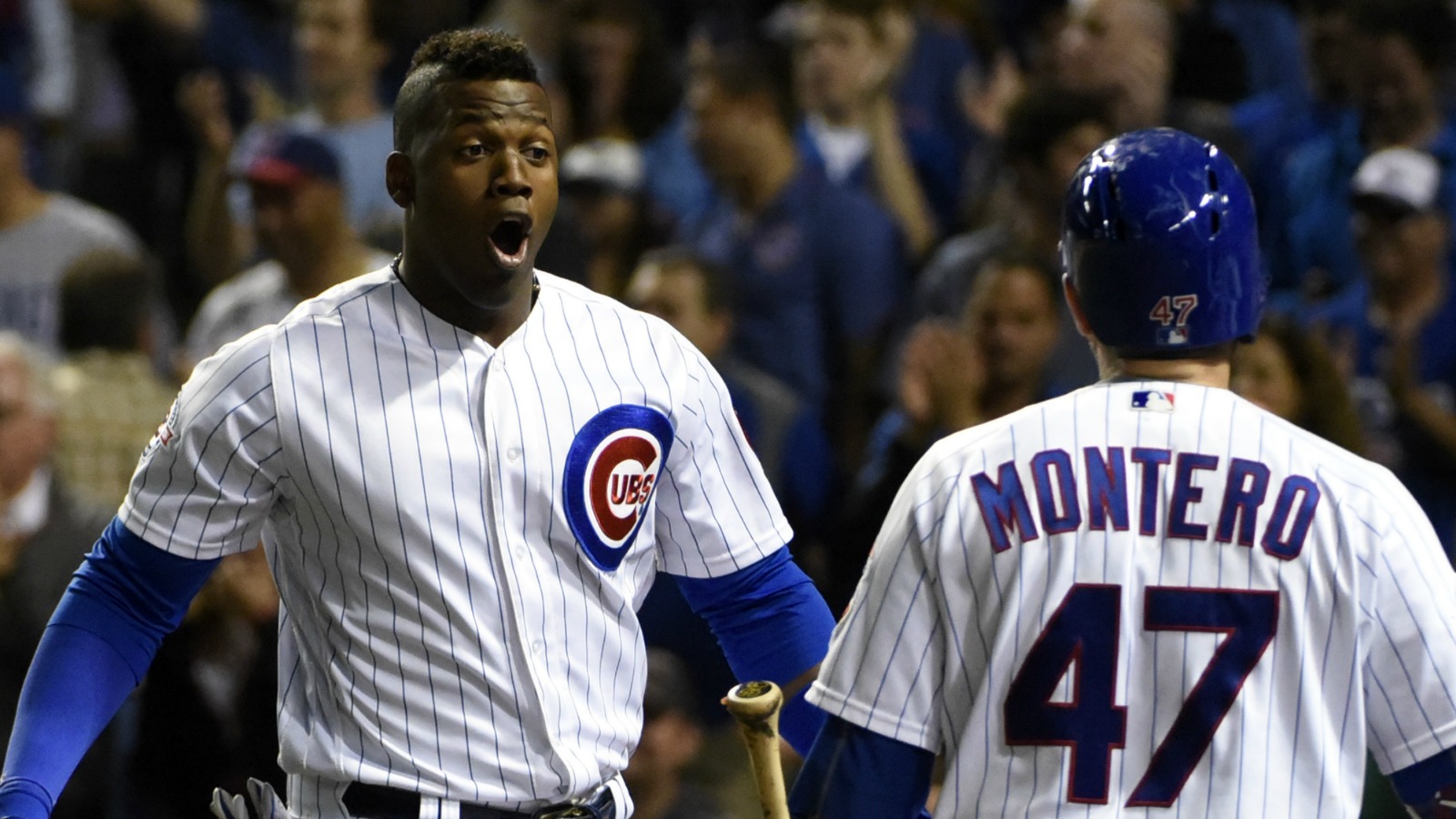 The Chicago Cubs clinched the NL Central on Thursday night, but they didn't celebrate. Instead, they're prepared to party today.
The Cubs could have taken care of business on their own with a win at Wrigley Field on Thursday, but they lost to the Brewers. Not too long after that, the Cardinals lost to the Giants, officially making the Cubs the division champs. Unfortunately, the Cubs already had left the clubhouse and headed home by then.
"We didn't earn it," Jason Heyward said, according to the Chicago Sun-Times. "We celebrate after every win. When we lose, we don't celebrate. Tomorrow's another day."
Thus, the champagne remains on ice, at least until after Chicago's game against Milwaukee on Friday afternoon. Win or lose, the Cubs are expected to celebrate their first NL Central title since 2008.
However, it's clear they have their eyes on a bigger prize. Even manager Joe Maddon, who throws some of the wildest clubhouse parties in the majors, seems uncharacteristically subdued:
"Listen, I am as eager as everybody else is. Pragmatically, let's do this, let's move it along, and let's get ready for the next step. This is just the first step. We have much larger baseball fish to fry in our skillet."
That next step is securing home-field advantage in the NL playoffs in hopes of ending the 108-year World Series drought. And the Cubs will enter the postseason as the favorites to win it all.
First, however, they will hold a delayed celebration for a job well done on step one.
Looks good on you. #FlyTheW pic.twitter.com/IZefuh0nNP

— Chicago Cubs (@Cubs) September 16, 2016
The first 2016 #postseason spot: #CLINCHED

For the first time since 2008, the @Cubs are NL Central champions. pic.twitter.com/5NZEnrGzcI

— MLB (@MLB) September 16, 2016