Houston Astros Sign Cuban Prospect Cionel Perez Once Again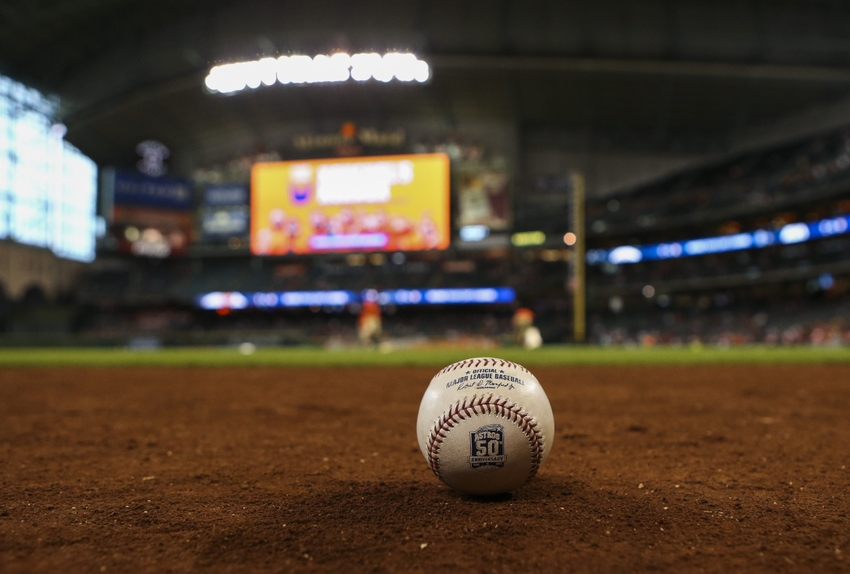 The Houston Astros had signed prized Cuban pitching prospect Cionel Perez back in September before the deal was voided due to medical concerns. Now, they have signed him once again, this time at a much lower price.
Back in September, the Houston Astros had signed Cuban pitching prospect Cionel Perez to a contract with a $5.15 Million signing bonus. The 20 year old lefty was considered to be the fourth best international prospect by MLB.com, someone who had been compared to a young Cole Hamels in terms of potential. Although he had not pitched in two years since leaving Cuba, he was still one of the top international prizes available.
However, that contract would not be finalized. A month later, the contract was voided, as an unspecified medical concern prompted the Astros to rescind their offer. Back on the market, it had been unknown as to whether or not Houston would attempt to bring Perez back, or if one of his other suitors would be able to land the prospect.
We received that answer today. The Astros have signed Perez once again, this time to a contract with a $2 Million signing bonus. Even though it lessens the Astros overall financial risk with the signing, it is still subject to the luxury tax, as Houston will pay a total of $4 Million for the signing. However, this still results in over $6 Million in savings for the team.
More from Call to the Pen
It is easy to understand why the Houston Astros would still be interested in Perez, even with his potential medical concerns. He already has a fastball that sits in the mid 90's, with the potential for more velocity as he grows. Likewise, he is said to have excellent feel for his slider and change, the latter of which he developed since leaving Cuba.
While the Astros may need to be patient with Perez, he may be able to advance quickly once he gets used to pitching again. Despite, being a teenager, he pitched well in the Cuban National Series, posting a 2.20 ERA and a 1.324 WHiP. He struck out 100 batters in 139  innings, while showing improved command from 2013 to 2014.
The upside with Perez is obvious. Any time a pitcher can be compared to Cole Hamels, it is high praise indeed. Given that he has not pitched in two seasons. yet has shown improvement with his slider and developed a changeup, he could have quite the bright future. Even with those medical issues that caused the initial contract to be voided, he is a risk worth taking.
The Houston Astros have signed Cionel Perez once more. If he develops as expected, that $2 Million signing bonus, and the luxury tax penalty, will be a bargain.
This article originally appeared on