Houston Astros History: Roger Clemens Wins Seventh Cy Young Award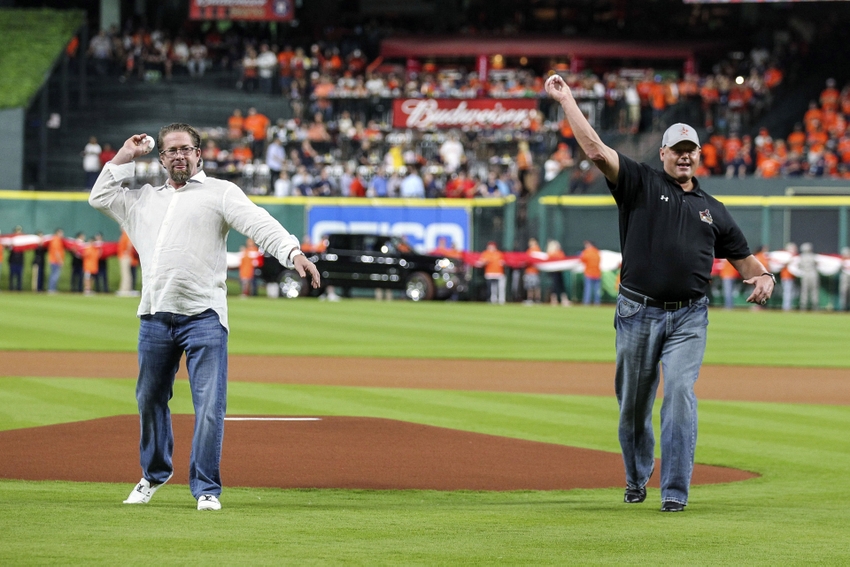 Roger Clemens set quite a few records during his career. On this day in 2004, the Houston Astros pitcher set several records at once when he won the Cy Young award.
His legacy may be tarnished by PED suspicions and accusations, but there is no denying that Roger Clemens was one of the top pitchers of his era. From the moment he left the Boston Red Sox, into the latter stages of his career, Clemens became one of the dominant pitchers in the game. His transformation from a pitcher who appeared to be on the way out of the league in the mid 1990's into one of the best players in the game was remarkable.
Along the way, Clemens set numerous records as he brought home a great deal of hardware. During the course of his career, Clemens won seven Cy Young awards, including four after he left the Red Sox in what was considered to be his decline. That seventh award, and the current record, came on this day in 2004.
That award was a record setting honor in other ways as well. At age 42, Clemens became the oldest player to win the Cy Young award, breaking the record set by a 40 year old Gaylord Perry in 1978. Instead of getting by with the "hard slider" of Perry, Clemens used his power arm to post an 18-4 record with a 2.18 ERA and a 1.157 WHiP, striking out 2018 batters in 214.1 innings.
More from Call to the Pen
With this award coming during his time on the Houston Astros, Clemens also became the fourth pitcher to win the Cy Young award in both leagues. He joined Perry, Randy Johnson, and Pedro Martinez with that honor, as he became the third pitcher to do so in a five year span.
Clemens also won the award on his fourth different team, establishing another record. In fact, in going 18 years between his first and last Cy Young award, Clemens set another record, as he displayed impressive longevity. Yes, his career had been on the ropes, but his special workout regiment had stopped his decline.
Of course, now that the years have passed, Clemens accomplishments have come into question. However, even if he was on PEDs, the league was in the midst of the Steroid Era. Quite a few other players were on these substances as well, and he was still one of the best. Clemens' production, and impressive performances, will not fade from the history books just because of the time in which he played.
On this day in 2004, Roger Clemens won his seventh, and final, Cy Young award, doing so with the Houston Astros. It was a record setting performance in more ways that one.
This article originally appeared on