Hiroki Kuroda To Retire At End Of Season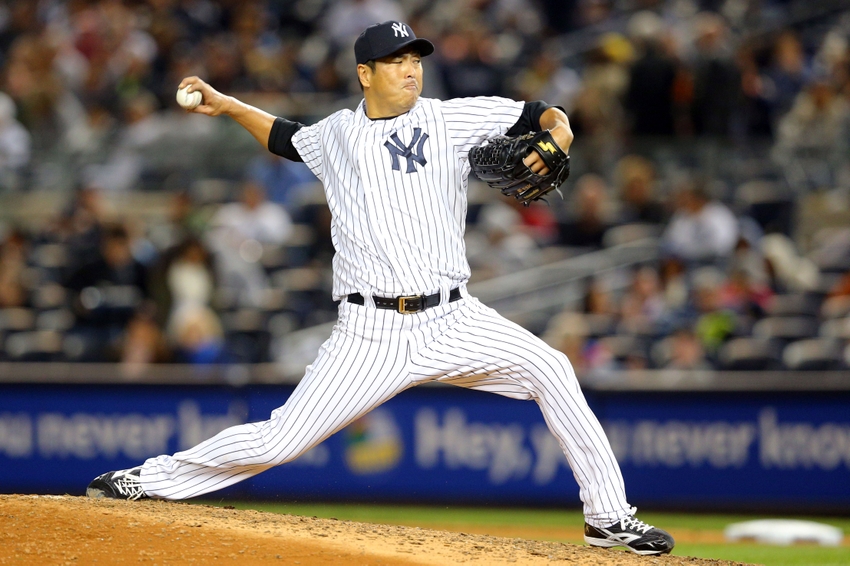 A former great Japanese Major League pitcher has decided to retire at the end of the season. Former New York Yankee and Los Angeles Dodger right-hander, Hiroki Kuroda, has decided that this season will be his last.
Kuroda, 41, is currently pitching in Japan for the Hiroshima Carp of the Central League. He turned down multiple offers in Major League Baseball to return to the Central League, where he pitched last in 1997. He will now take the mound for the last time in the Japan Series against the Pacific League champion Nippon Ham Fighters.
Kuroda has a 124-105 record in the Nippon Professional Baseball league and was 79-79 in the Major Leagues. In 7 years in Major League Baseball, Kiroda was tremendous with a 3.45 ERA and a 1.17 WHIP. He last pitched with the New York Yankees in 2014, where he had a great year. He had a 3.71 ERA in 199 innings.
He was the workhorse for the Yankees in 2014. The Yankees sure could have used Kuroda the last two seasons as their rotation struggled tremendously. Kuroda gave up millions of dollars to return to Japan in 2015.
It is surprising that Kuroda would want to retire at the end of the season. He had pitched very well in Japan this season, with a 3.09 ERA in 151.2 innings. Kuroda could have returned to the United States and pitched out the rest of his career with whoever would want to sign him. There would be a good amount of teams that would look to acquire Kuroda's services. He is a workhorse that does not give up a ton of runs and has proven that he can pitch in the Major Leagues. It is very suprising that Kuroda decided to hang up his cleats.
Kuroda made his Major League debut at the age of 33, but could have had a great career in the Major Leagues if he had started out his career there. He only ended up pitching seven seasons in MLB, but if he was to come over early in his career, he could have been one of the best, and most consistent Japanese pitchers in Major League baseball history. Kuroda will end his career going for the Japan Series on Saturday at Hiroshima's Mazda Stadium against the Nippon Ham Fighters.
More from Call to the Pen
This article originally appeared on