Hartford Yard Goats Inaugural Season Review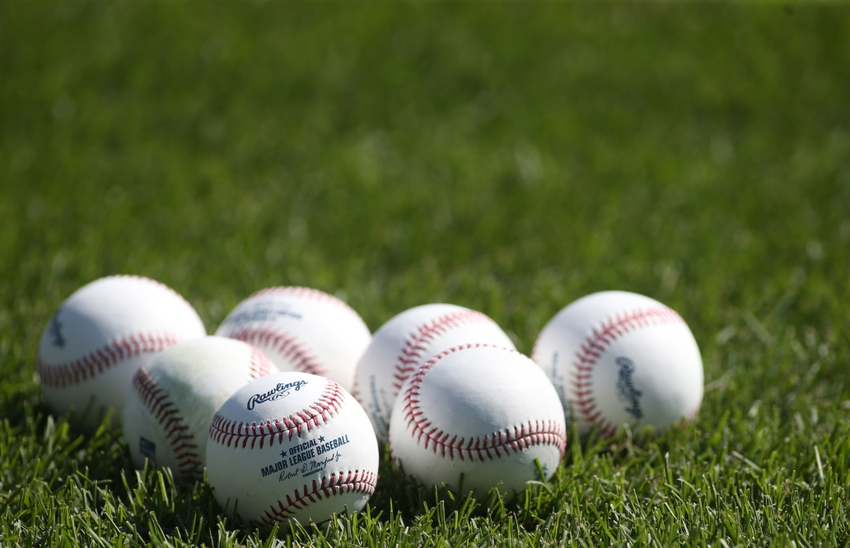 Fall is essentially upon us, and there is a little bit less than a full month left of the Colorado Rockies season.
If you didn't know, the minor league regular seasons have concluded for some of the Rockies affiliates. Since it can be hard to follow the Double-A team from Colorado, we have a quick update for you. The Hartford Yard Goats ended their inaugural season on Monday. Here are some of the major storylines from the season in review.
Road Goats
The Yard Goats were expected to play their home games at Dunkin' Donuts Park in downtown Hartford. However, many issues with construction prevented this from happening. Initially, the park was expected to be finished in time for opening day on April 7, but this date was pushed back by over a month with the intention of being completed by May 24. Even with a week grace period, this deadline was also put on hold, and the construction of the stadium is still not finished.
Throughout all of 2016 they were on one long road trip, playing their "home games" in Norwich, Conn., as well as at other teams' home parks. One has to imagine that the players grew tired of always being on the road but it also could have brought them closer together.
Hot Start
The Goats started the season on an amazing hot streak and had a record of 18-4 in the month of April behind the league's best pitching staff. As the season continued, the Goats could not keep up this impressive pace but still had a successful year, finishing seven games over .500 at 74-67. The Fighting Phils, affiliate of the Philadelphia Phillies, finished 15 games ahead of the Goats at 89-52. Second place in the division belonged to the Yankees farm team, the Trenton Thunder, who finished at 87-55 to also make the playoffs. Hartford's inability to keep up could was likely due to the year-long road trip taking its toll coupled with player movement within the organization.
Former Goats
The Yard Goats started the year with some suddenly familiar names to anyone who follows the Rockies. David Dahl and Raimel Tapia both roamed the outfield, and Pat Valaika manned shortstop on opening day. German Marquez, who made his debut Thursday night, was a key member of the rotation, phenom Tyler Anderson made two starts during his rapid rise to the big leagues, and Matt Carasiti compiled 29 saves during the 2016 season as a Goat.
These are only the guys that made it to the show, but the Goats also saw some key players move up to Triple-A. Kyle Freeland and Harrison Musgrave both started the year in the Yard Goats rotation before being promoted to the Isotopes.
Awards
One of my favorite things to do after a season ends is to hand out my awards for the team.
Best Pitcher
This choice was made easy as Marquez was selected as the Eastern League Pitcher of the Year. Marquez, who was acquired in the Corey Dickerson deal, was dominant throughout the season for the Goats. He compiled a record of 9-6 with an ERA of 2.85. In 21 starts, he recorded 126 strikeouts, which lead all Eastern League pitchers. Marquez also led the league in innings pitched, was tied for second in WHIP (1.16), and was tied for fourth in wins and ERA against at 2.45.
Best Hitter
With all due respect for Dahl and Tapia, who would have deserved this award had they spent all year with Hartford, I am going to choose Dillon Thomas. Of the guys playing the whole year with the Goats, the outfielder led the team in OPS at .778. His slashline was .289/.353/.425 with a team-leading 37 doubles. He only hit four home runs, but was able to compile 46 RBI throughout the year.
Honorable Mention
Ryan McMahon, the highest-rated prospect left on the Goats. It was a tough decision between him and Thomas as best hitter. McMahon is rated as Colorado's fifth-best prospect by MLB.com, and ended the season in a very strong way. Through June, McMahon was slashing .221/.314/.332 with only three home runs in 73 games. Over the next 60 contests, McMahon was much better, hitting .268/.339/.479 with nine home runs. He led the Goats in RBI, finishing the season with 75.
Best Reliever
This one could go to a couple of guys but since Carasiti was called up mid-season and Jerry Vasto only spent half the year with the Goats, I am going to chose Matt Pierpont who, along with Johendi Jiminian, was one of Hartford's most consistent relievers. Appearing in 39 games, Pierpont owned a 2.94 ERA and a 1.22 WHIP. He struck out more than a batter an inning, compiling 72 Ks compared to only 23 walks.
Biggest Disappointment
Not in terms of quality of play, but Antonio Senzatela had a disappointing year. After creating quite a buzz in spring training, Senzatela was able to start seven games, going 4-1 with a tiny 1.82 ERA. He had a trip to the DL in April after leaving a game early because "he just never got warmed up" but returned for five starts in May and June before being removed early again in mid-June. Although more information never emerged, he was unable to return to the mound in 2016.
All in all, it was a fun first year for the Yard Goats. Keep a hopeful eye out for more news on Dunkin' Donuts Park finally being finished and ready for 2017. The Yard Goats will likely have some new faces next year but I am sure they will be ready to #EatItUp again in 2017.
This article originally appeared on