Goose Gossage blasts Bryce Harper: 'This kid doesn't know squat'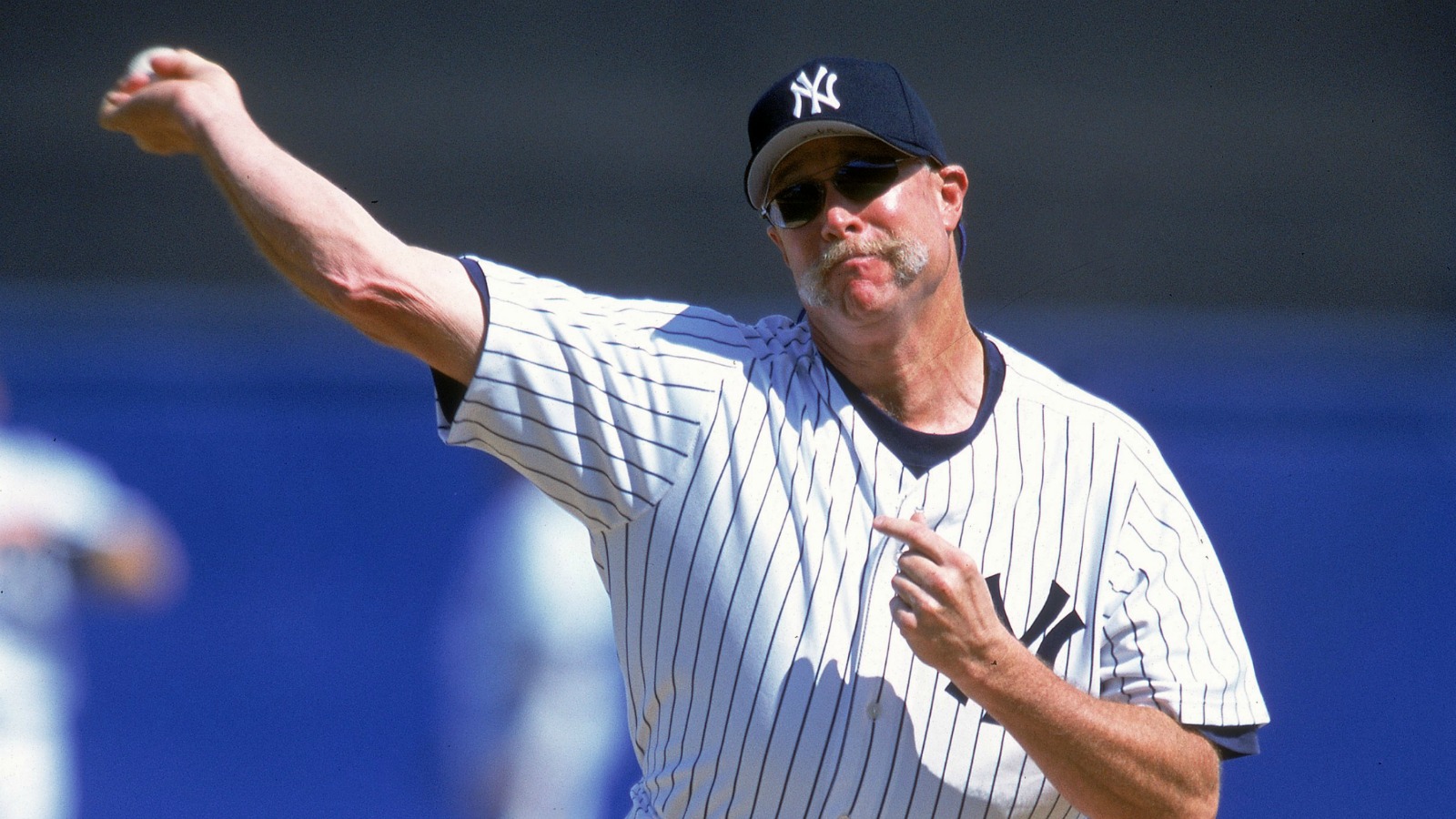 Hall of Fame pitcher Goose Gossage isn't backing down from his incendiary criticism of flashy baseball stars and the "nerds running the game."
One day after ripping Toronto Blue Jays star Jose Bautista for his epic bat flip in last year's playoffs and profanely bemoaning the state of modern baseball, Gossage went on the Waddle and Silvy radio show in Chicago and took shots at Washington's Bryce Harper.
In an ESPN feature published Thursday, Harper called baseball a "tired sport" and said he wants the culture to change.
"If a guy pumps his fist at me on the mound, I'm going to go, 'Yeah, you got me. Good for you. Hopefully I get you next time.' That's what makes the game fun.
You want kids to play the game, right? What are kids playing these days? Football, basketball. Look at those players — Steph Curry, LeBron James. It's exciting to see those players in those sports. Cam Newton — I love the way Cam goes about it. He smiles, he laughs. It's that flair. The dramatic."
Gossage didn't address Harper's comments in his original rant, but on Friday directed Harper to study "the history."
"What does this kid know? This kid doesn't know squat about the game, and no respect for it. Here he is making millions of frickin' dollars, that's great. I'm happy for all the players and all the money that they're making, because it's hard-earned by all the players that came before these guys…. We fought for everything these players are getting. So let me tell Bryce Harper something: go look at the history, figure it out and quit acting like a fool."
You can listen to the entire interview here.