Giants manager Bruce Bochy talks about his book about walks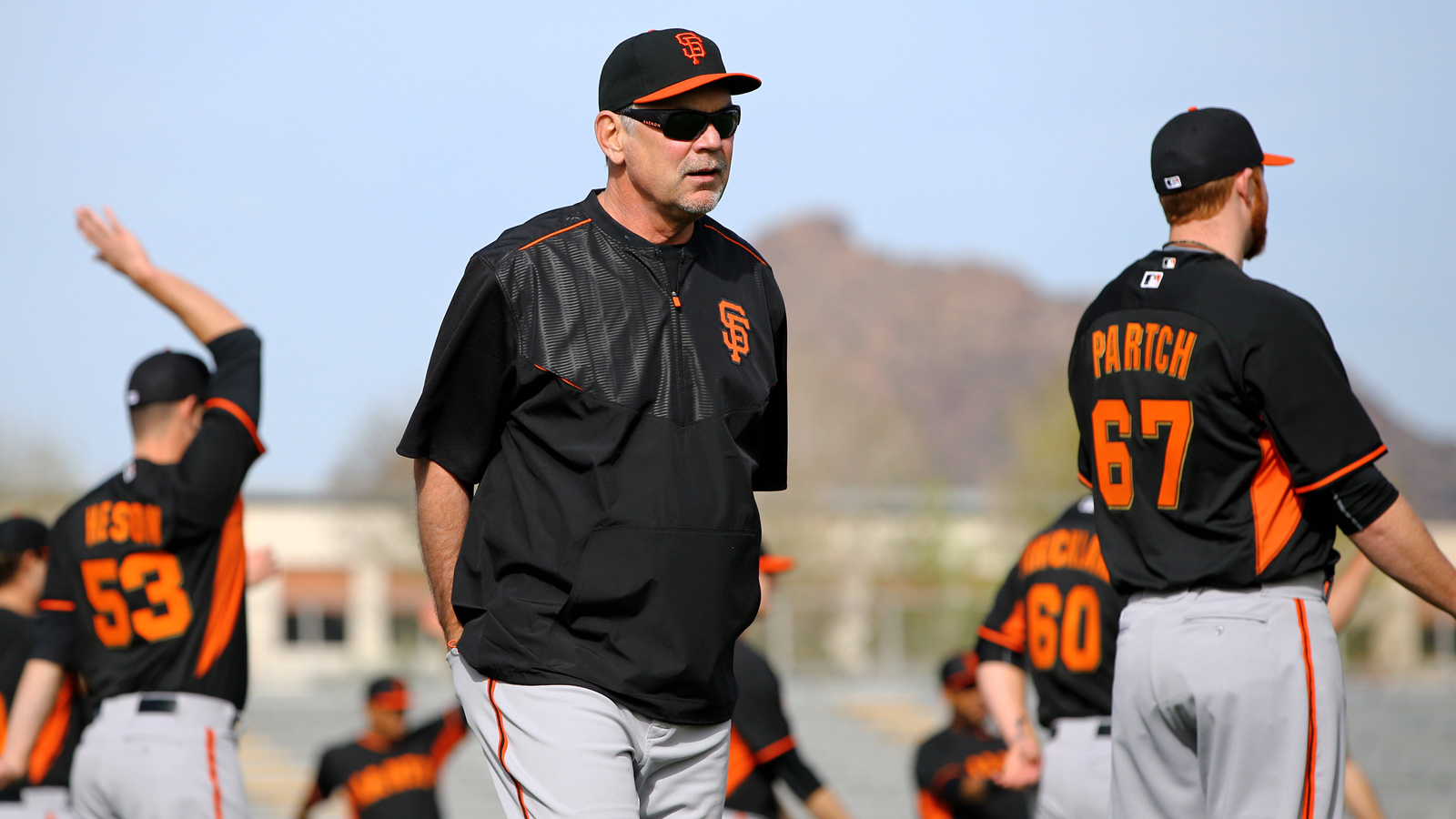 Giants manager Bruce Bochy probably doesn't enjoy his walks from the dugout to the mound very much, but off the baseball field he likes to take his walks. In fact, The Globe and Mail recently interviewed him about a book he wrote titled, A Book of Walks, which was released on May 15. Bochy told the Canadian newspaper:
I get out and take these walks for a workout but also to give me some clarity, or a mental break. It also allows me to see sights and sounds and smells of the places I go.
He recalls starting when he was in San Diego and needed to take his dog, Jessie, out for walks. Since then he's recruited his wife, Kim, and even Giants general manager Brian Sabean to come along with him sometimes.
As a big league manager, Bochy has gotten the chance to take strolls in many cities throughout the country, so the book includes maps of some of his favorite routes. The Giants manager said he wasn't worried about being stalked by fans now that some of his routes are out there. He actually enjoys the conversations he has with people who recognize him:
They'll have stories, like of their parents, "My mom and dad said they could pass on now because they saw the Giants become world champions in their lifetime," that sort of thing. They're courteous and they'll walk with me for five or 10 minutes.
Besides walking in San Francisco, another one of Bochy's favorite treks involves the Roebling Bridge which crosses the Ohio River and connects Kentucky and Ohio right by the Reds' Great American Ballpark. The Giants have already made their lone trip to Cincinnati this year, but with Bochy managing the NL squad at this year's All-Star game, he'll probably appreciate the chance to cross that bridge a second time this year.
(h/t The Globe and Mail)
Photo credit: Mark J. Rebilas/USA TODAY Sports