Giants' Duffy speaks supportively of struggling McGehee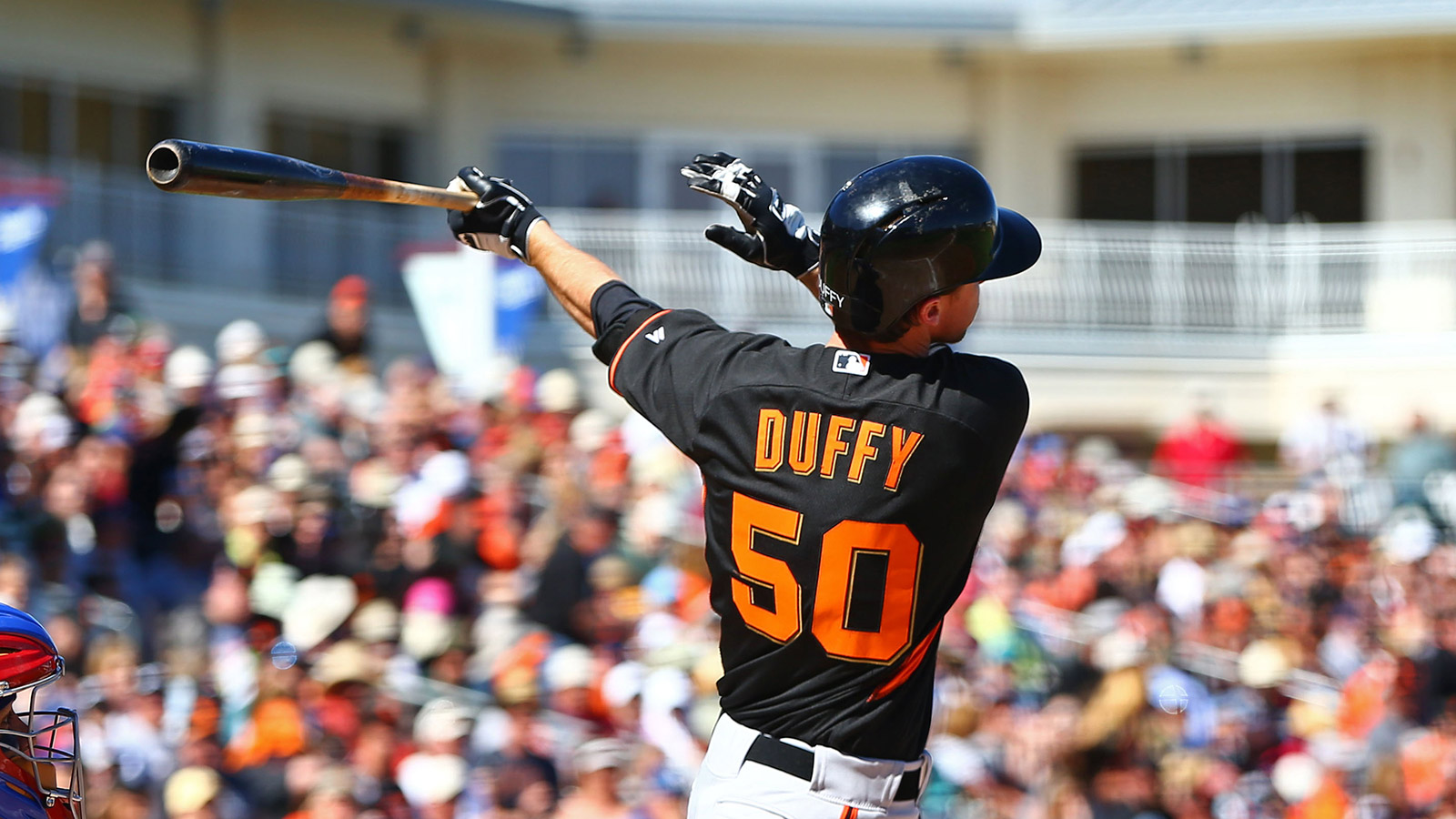 Rookie Matt Duffy has been earning playing time at third base at the expense of veteran Casey McGehee as he continues to struggle. Duffy though doesn't sound like he's trying to replace him. Giants beat writer Chris Haft quotes him:
"I think we're at our best if we're both producing — if he's starting and producing and I'm pinch-hitting and producing," Duffy said.
The rookie also graciously said: "You want what's best for everybody."
While McGehee is hitting .178 in 78 at-bats, Duffy is hitting .263 in 57 at-bats. The former Marlin's start actually isn't much worse than the start former third baseman Pablo Sandoval had last year.
(h/t MLB.com)
Photo credit: Mark J. Rebilas/USA TODAY Sports