Giants' Bochy going to the bullpen more frequently than usual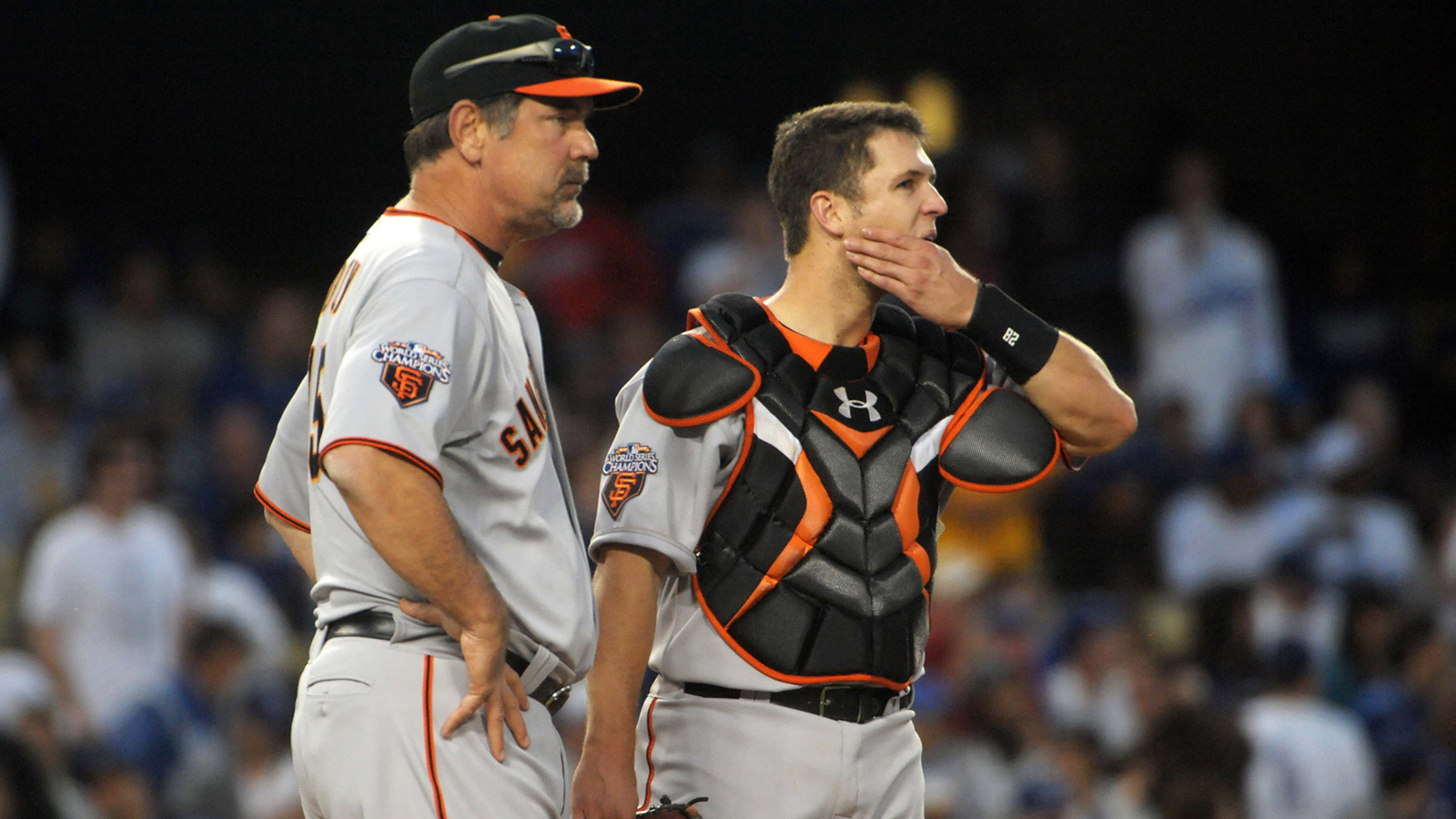 Giants manager Bruce Bochy has been calling upon his bullpen quite often this year. According to Andrew Baggarly of the San Jose Mercury News, no National League reliever has recorded more outs than George Kontos, who's on pace to pitch 89 innings this season. That would be the most for a Giants reliever since 2004.
Meanwhile, Kontos along with Jean Machi and Javier Lopez are all on pace to appear in 77 games. Santiago Casilla and Jeremy Affledt are both on pace for 75. What makes this incredible is the fact that only once before has a reliever managed by Bochy appeared in more than 75 games.
Bochy seemed to recognize the need to curb his usage of the bullpen, according to Baggarly:
"You've got to stay with your starter but at the same time, you can't kill them. It's a dilemma at times. So we need someone in the next game or two to go deep and get this bullpen in order."
(h/t San Jose Mercury News)
Photo credit: Kirby Lee/USA TODAY Sports