Former Yankee Ivan Nova Frustratingly Awesome for Pirates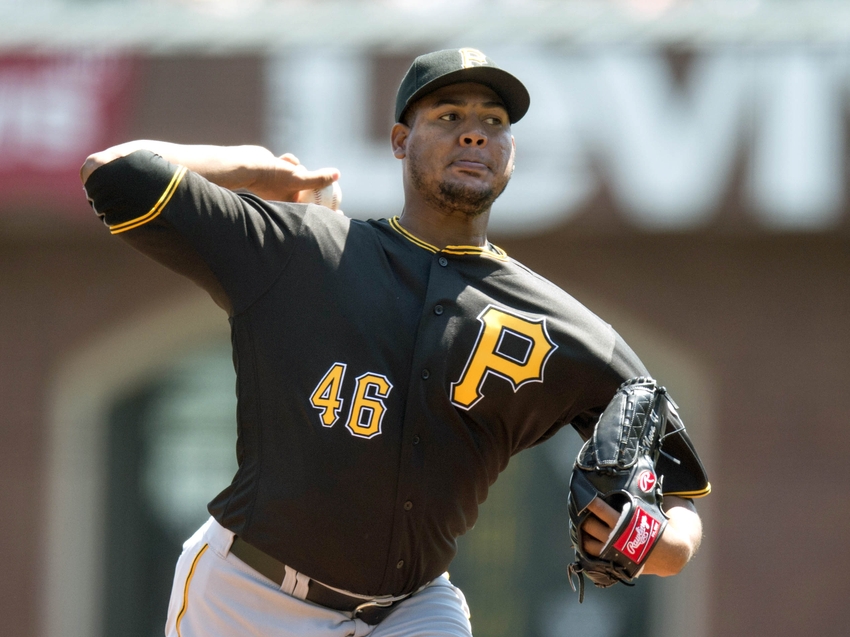 Pittsburgh Pirates pitching coach Ray Searage has worked his magic once again, this time on former New York Yankees starter Ivan Nova.
After 11 years in the New York Yankees organization, starting pitcher Ivan Nova was unceremoniously shipped out of town at the August 1st trade deadline. He was maddeningly inconsistent in 2016 for a club that desperately needed stability in their starting rotation, so GM Brian Cashman traded him to Pittsburgh for two players to be named later.
He never really seemed to recover his previous form following the Tommy John surgery that caused him to miss nearly all of 2014. Since his return to the mound in June 2015, Nova compiled a 4.99 ERA and 4.99 FIP in 191 innings pitched.
A free agent following the season, Nova seemed poised to land a multi-year commitment because of the inflated price of even mediocre starting pitching. There seemed very little chance that the Yankees would be the highest bidder this winter, so Cashman got what he could in return for him. 
The Pirates were actually also selling at the deadline, and seemingly just brought Nova in as a warm body to soak up some innings. What they seemingly got instead is a frontline starter that has kept them in the thick of the National League Wild Card race over the last month.
Since the trade, Nova is 4-0 with a 2.87 ERA and 3.18 FIP. He's struck out 22 and walked just one (!) in 31.1 innings of work as a Bucco. You could write this off as a fluke, but this is the Pirates. It's what they do.
Pittsburgh pitching coach Ray Searage has a reputation for turning broken down starters into aces. Francisco Liriano, Edinson Volquez, J.A. Happ, and Jeff Locke have all (at least temporarily) had their careers resuscitated by Searage. 
Want your voice heard? Join the Yanks Go Yard team!
In fact, this isn't even the first time this has happened to the Yankees. Coming off two straight years with an ERA over 5.00 in New York, A.J. Burnett was given away to the Pirates in a salary dump. He went on to accumulate 7.2 wins above replacement according to FanGraphs as Pittsburgh's ace the next two years.
Nova has shown front-of-the-rotation potential at times during his career, so it's not crazy to think that Searage can help him keep this up. Jeff Sullivan of FanGraphs attributes his recent success to aggressively working in the zone throwing strikes, and notes that the move out of homer-friendly Yankee Stadium may be the main factor at play.
So does this mean it was a mistake to trade Ivan Nova? Definitely not. The Pirates coaching staff deserve all the credit in the world for Nova's improvements. There was very little chance he would pitch this well in pinstripes down the stretch. At that point, it was much more important to open up a rotation spot to begin auditioning young starters for next year.
This article originally appeared on