Five Yankees Prospects Who Could Make an Impact in 2017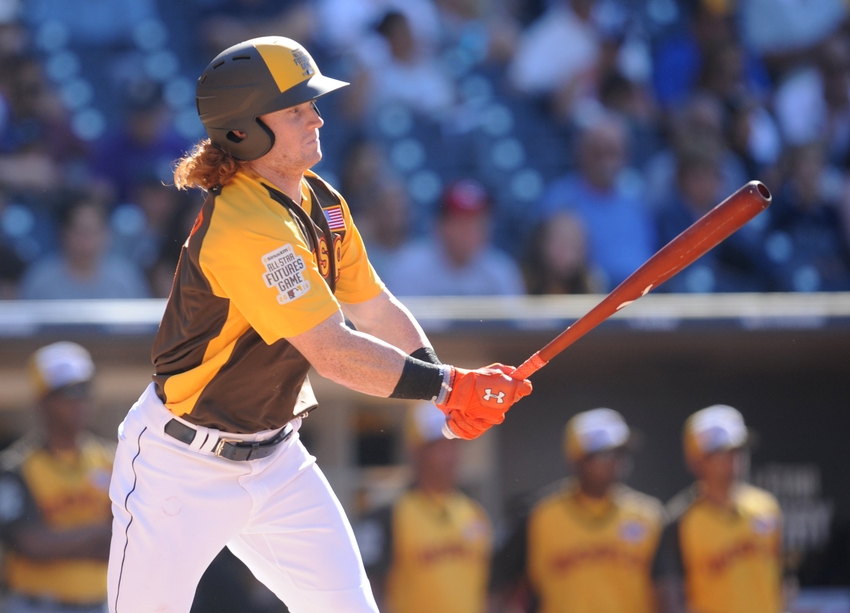 After selling at the trade deadline for the first time in their history, the New York Yankees have one of the best farm systems in baseball. Here are five top prospects that can make an impact as early as 2017.
The August 1st 2016 trade deadline will likely end up being viewed as one of the most important turning points in recent Yankees history. For the previous two years, the team had been attempting to straddle the line between rebuilding and contention. The simultaneous collapse of several of their former stars finally convinced ownership to blow it up and fully commit to their youth movement.
In his recent end-of-season press conference, Yankees general manager Brian Cashman made it clear that the club intends to give their kids a chance in full-time roles next season rather than looking outside the organization for offensive help this winter.
Position players Gary Sanchez, Aaron Judge, Tyler Austin, and Mason Williams were all given significant playing time down the stretch, and will be in the mix for starting jobs in the spring, as will rehabbing young slugger Greg Bird.
New York also made an effort to promote from within on the pitching side. When Ivan Nova was dealt and Nathan Eovaldi went down with injury, they filled their open spots by looking to the farm. Luis Cessa, Chad Green, and Bryan Mitchell all earned regular turns in the rotation in the last two months of the season.
The Yankees have shown that their "building from within" is not just talk. Minor league players can expect to be rewarded with a call up if they perform. A number of the organization's most exciting talents are right on the cusp of the big leagues coming into next year. Here are the top five prospects most likely to have an impact in 2017.
MLB Pipeline ranks Frazier as the number one prospect in the Yankees system, and number 15 overall, due in part to his raw power. On the 20-80 scale, MLB Pipeline gives Frazier a 60 for power, and a 55 for overall impact. Armed with impressive bat speed and a refined approach at the plate, Frazier impressed during 2016, combining for 16 home runs and 55 RBI in 119 games between Double-A and Triple-A.
However, with just a .230 average in 122 at-bats in Triple-A, Frazier seems to be a long-shot to make the opening day roster. Still, a mid-season call-up is not out of the question, as the Yankees have proven that they can find success with mid-season call-ups (see Tyler Austin, Aaron Judge or Gary Sanchez). Frazier profiles best as a left fielder, although he does have experience in all three outfield spots.
With Brett Gardner's contract set to expire after the 2018 season, Frazier is set to become the number one replacement option. When I see Frazier play, Corey Hart comparisons come to mind almost immediately. Now while that doesn't exactly excite Yankee fans, Hart was a two-time All-Star and hit 20 plus home runs in 5 out of 11 seasons. Hart also had above-average speed, while scouts also grade Frazier as an average to above-average runner.
This might surprise you a bit, given the fact that Kaprielian threw just 18 innings in High-A Tampa this year. When the Yankees drafted Kaprielian number 16 overall out of UCLA in the 2015 draft, the general consensus was that he would be a quick riser through the system, and possibly pitching out of the bullpen in September 2016.
Well, that didn't exactly work out. After throwing 106 and 106.2 innings in his sophomore and junior seasons, respectively, Kaprielian was limited to 11.1 innings in his first pro season. But, a recurring elbow injury has kept Kaprielian sidelined since April 21st. That is, until he debuted in the Arizona Fall League, and impressed everyone, showcasing his plus fastball, which reached 97 MPH, while allowing just one hit over 3 innings and striking out 6.
The jury is still out on Kaprielian, but a healthy and successful spring can help to quit some of his doubters. Arizona Fall League manager Tom Goodwin likened Kaprielian to Jacob DeGrom in terms of stuff, while other scouts have used Homer Bailey as a pro comparison for Kaprielian. Somewhere in between the two seems more likely, which makes Kaprielian a front-line starter. All us fans ask is for him to stay healthy.
After being drafted in the 5th round out of Dallas Baptist in 2015, Chance Adams has lost just twice in 39 appearances over the last 2 years. This year, in 127.1 innings between High-A and Double-A, Adams went 13-1 with a 2.33 ERA. What may be more impressive was his 144 strikeouts against just 39 walks. Adams spent the year as a starter, although MLB Pipeline thinks he is better suited as a reliever.
Relievers are always in demand, and a move to the bullpen could quicken the arrival of Adams in the Bronx. Still, as a starter, Adams will have a chance to crack the rotation with Nathan Eovaldi missing all of 2017. A reliever in college, Adams was able to make 24 starts this season. Still, scouts are divided on where to use Adams,  citing a merely average change-up as the reason for concern as a starter.
In the minors, Adams has had success in both roles, with a 5:1 K-BB ratio as a reliever and nearly a 4:1 (3.69:1) K-BB ratio as a starter. Adams' control is what will get him a long look for a rotation spot this spring. Time will tell where Adams has more success.
An under-the-radar prospect, Fowler exploded at Double-A Trenton in 2016, hitting .281 with 12 homeruns, 88 RBI and 25 steals in 132 games. Fowler set career highs in homers, RBI, games played and hits for the Thunder, helping to cement his status as a top-15 prospect in the Yankees system.
Fowler's best tools are his glove and his speed. As a left-handed hitter, Fowler would be a good addition to the Yankees bench. With Aaron Hicks more than likely returning in 2017, Fowler will be sent back to the minors for more seasoning. Fowler was drafted in the 18th round of the 2012 draft, and was signed for $278,000 in order to forgo his commitment to Georgia Southern.
Fowler has played mainly center field during his professional career, and his above-average speed and defense will allow him to stay in center field once he debuts for the Yankees. With Jacoby Ellsbury signed through 2020, Fowler is clearly blocked in the Bronx, making him an interesting trade candidate.
With Ellsbury due over $84 million over the next 4 years, and about to enter his age 33 season, trading Fowler would be a lot easier than trading Ellsbury. What could be expected in return for Fowler? Hopefully, starting pitching depth and/or another reliever. You can never have enough relievers if you are Joe Girardi.
Another solid but unspectacular prospect who had a break-out year in 2016, Jordan Montgomery pitched at Double-A for most of the year, but ended the season in Triple-A. Montgomery posted his best numbers yet, combining for a 14-5 record with a 2.13 ERA in 139.1 innings. In six starts at Triple-A, Montgomery allowed just four earned runs in 37 innings, good for a 0.97 ERA.
He was so good with Scranton that he started the Triple-A version of the World Series, The Governor's Cup, which Scranton won. A lefty from the University of South Carolina, Montgomery pairs his 90-94 MPH sinking fastball with an above-average changeup, mixing them effectively.
Expect Montgomery to begin the year back in Scranton, one phone call away from making a spot-start in the Bronx. Montgomery was a 4th round draft pick after serving as the ace of South Carolina's staff in his sophomore and junior seasons.
Scouts have been impressed by Montgomery's new-found velocity, and believe that, along with his ability to repeat his delivery, will keep Montgomery as a starter at the next level.
Montgomery profiles best as a back-of-the-rotation starter, but scouts do believe that his increased velocity could propel him to the level of a mid-rotation starter, something the Yankees clearly lacked last year.
This article originally appeared on