First win in 2 years an emotional watershed for Phillies' Chad Billingsley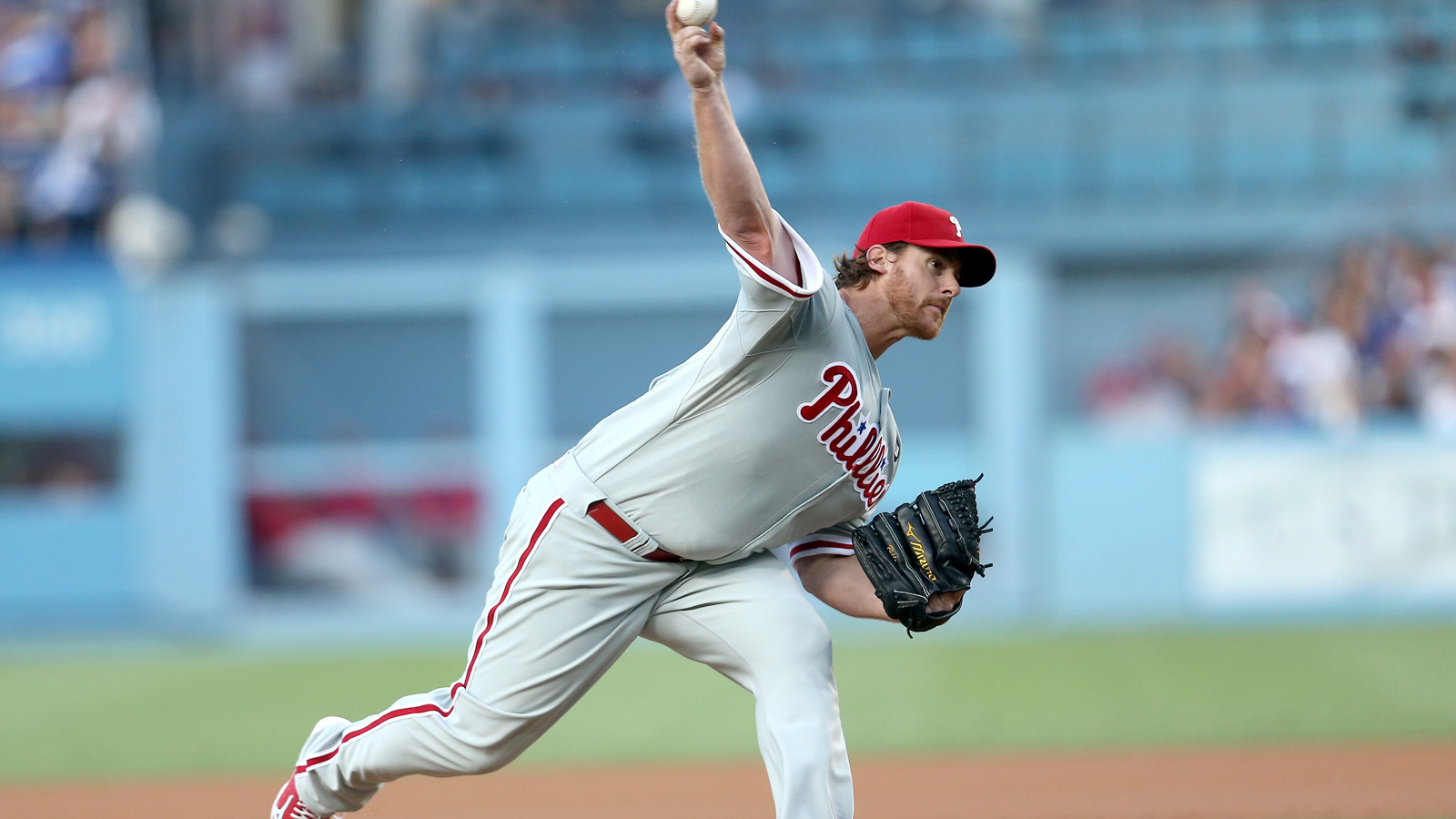 The last time Chad Billingsley had won a game heading into his start on Tuesday, he was wearing Dodger Blue, which made it all too fitting that he took the mound searching for his first win in two years facing his former team in the very stadium he used to call home.
"I was pretty excited to be back out there today and be in a familiar atmosphere," Billingsley said. "It was a lot of emotions."
Now a member of the Philadelphia Phillies, Billingsley delivered his best outing of the season on Tuesday, lasting six innings while allowing two earned runs and six hits.
It marked his first victory since April 10, 2013, his first start of the 2013 season, which proved to be his penultimate start of the season as well, as an elbow injury forced him to miss the rest of that and the following season as well.
After notching his first win in 27 months, Billingsley is looking forward to developing consistency amongst his starts, and above all, remaining healthy.
"For me, right now, the key is just about getting back out there every fifth day, getting into a routine and being a baseball player again," Billingsley said. "Each time I get out there, I get more comfortable, get in a better rhythm."
(h/t Los Angeles Times)