Finally dumping Jackson shows Cubs making moves for the right reasons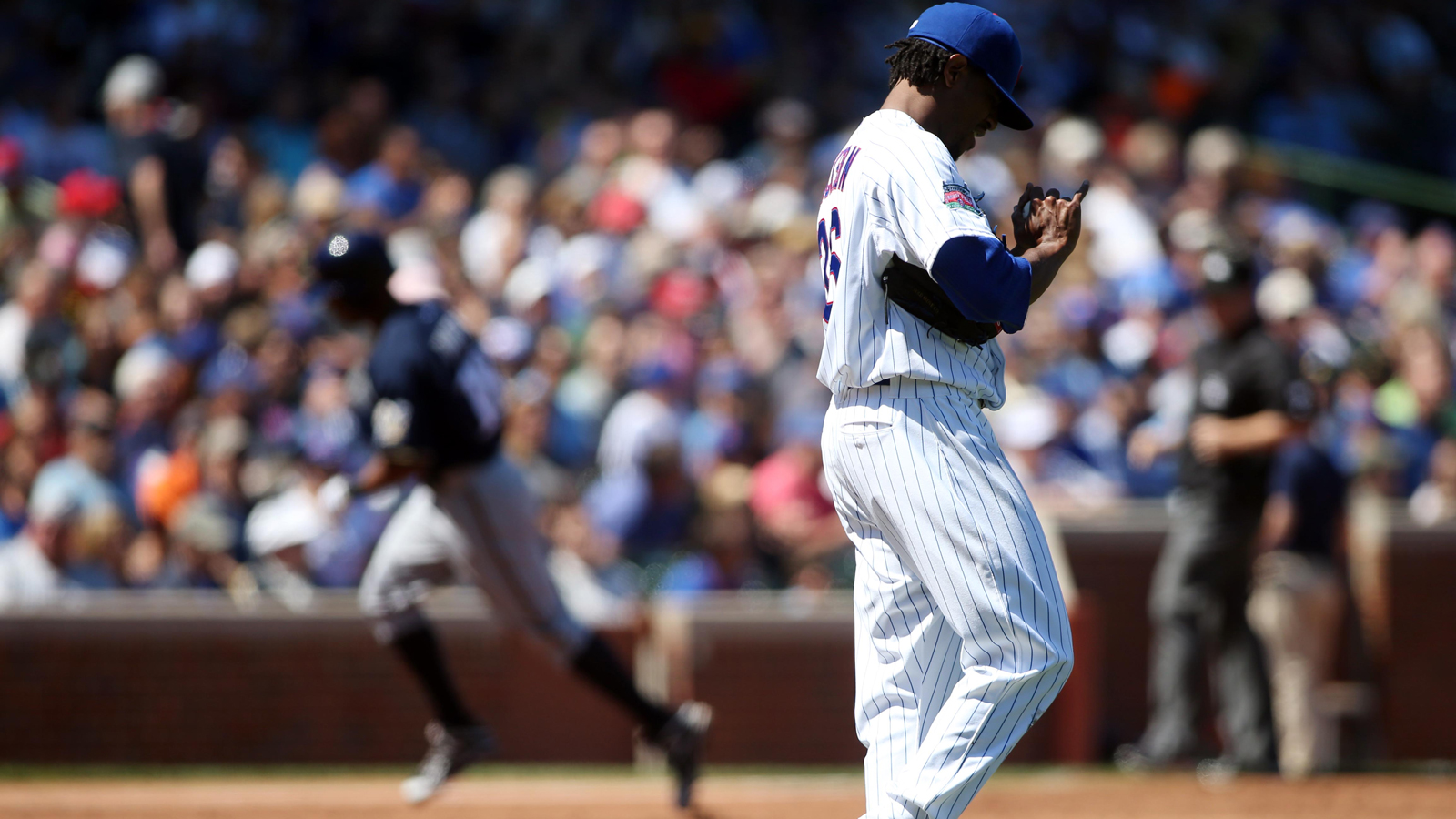 Finally, the Chicago Cubs can take their eyes off the Edwin Jackson train wreck.
Having long lost all trust of his manager, teammates and management, Jackson has finally been jettisoned. Cubs general manager Theo Epstein decided to designate Jackson for assignment on Sunday despite the team still owing him a substantial amount of money, $15.6 million of his $52 million deal that never came close to paying off.
But just the fact that the Cubs made this decision is a great sign, says Chicago Tribune columnist Steve Rosenbloom. The move indicates that the Cubs are finally acting like a big-boy ball club with their eyes focused on the ultimate prize and not the bottom line.
"Whatever, the point is that Jackson is gone in favor of Rafael Soriano, a reliever who can't help but engender more trust. The Cubs are piling Soriano's salary on top of Jackson's. The Cubs are acting like a big-city team that will not let money stand in the way of competing for the postseason this year.
"If the $155 million Jon Lester contract didn't make the point, then the Cubs are underscoring the message here. Consider it $15.6 million worth of advertising on two fronts."
The move is probably three years too late, but the point is that the franchise has its priorities in order, and that means making decisions based on baseball and not finances.
And that should be encouraging news for Cubs fans.
(h/t Chicago Tribune)
Photo Credit: Jerry Lai-USA TODAY Sports