Fantasy Baseball Cut Em' Keep Em': Consider These 3 Sleeper Keepers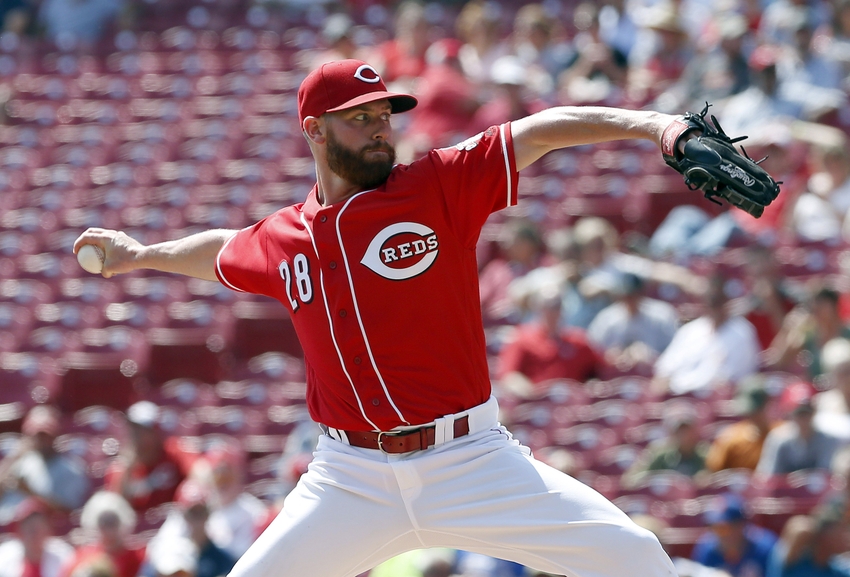 It's getting to that nitty-gritty time of year, where it's time to think about your keepers for the next fantasy baseball season. But are your 2017 keepers as straight forward as you think?  
Playing in a keeper league is a full-time job. Even though you have months to mull over numbers and names, there's nothing quite like being prepared for draft day early if you want to get a head start on your league next season.
Chances are you've been looking at your roster and wondering where you can make sacrifices, without losing a ton of RBI's. Whether or not you should keep Bryce Harper or Starling Marte.
Whether or not you need to hold on to that subpar pitcher for one year longer in case he finally breaks out. Or whether or not you should blindly go all in on that young prospect who only made a handful of starts last season.
All of those questions are enough to keep a fantasy baseball owner awake for a week. What if I told you though, there might be guys worth keeping on your roster that you aren't even thinking about?
If you're in a league where you have 20-25 keepers to play with ahead of your draft, you're hopefully smart enough to work out your Correa's, Bryant's or Trout's by yourself.
As for everyone else on your roster, here's three sleeper guys worth considering in 2017.
Aledmys Diaz (SS), St. Louis Cardinals 
Bursting onto the scene out of nowhere to start the 2016 season, Diaz quickly became one of the most added players in fantasy baseball, and it was for good reason. The 25-year old shortstop had his most successful month in July, hitting for a .299 AVG, 4 HR's and17 RBI's, but it was Diaz's day-to-day performances that dazzled.
The plate discipline Diaz showed in his rookie season was extraordinary, and it was almost a shame to see him miss the entire month of August with a thumb injury. The good news is Diaz is likely to fit back into the Cardinals' starting lineup as soon as spring training, moving the ageing Jhonny Peralta and misfit Kolten Wong aside.
You can't expect a ton of home runs from Diaz, but you can expect a OBP of .320 or higher for most of next season. He consistently puts the ball in play and is a smart hitter at the plate. During one point in July Diaz ranked 21st out of 164 hitters with a swinging strike rate of 6.0 – he simply doesn't swing at pitches outside of the zone.
The best part you can look forward to if you decide to keep a hold of Diaz is his reliability. He hardly ever slumped during his breakout season, and you can count on solid contact with a solid dose of power now that he has a season under his belt, and a secure spot in the lineup.
Anthony DeSclafani (SP), Cincinnati Reds 
Keeping a starting pitcher who plays the majority of his games in a hitters ballpark? Do it.
You probably picked up DeSclafani towards the midway point of last season, and were satisfied with what he accomplished. He puts up numbers, and managed to keep his ERA to a career low 3.28 in 20 starts last season.
The Reds pitching front has been gutted in recent years, and DeSclafani now looks like Cincinnati's best weapon for the future – which is good news if you're an owner. He'll be getting a ton of starts (probably every five days), and even though the Reds are in the midst of a long rebuilding phase, they did rank 18th in both runs scored and RBI's last season, which gives DeSclafani plenty of opportunities to post a bunch of wins going forward.
There's so much to love about this right-handed 26-year old kid, even aside from his killer swing-and-miss curve ball, or his much improved change-up. If you're an owner, DeSclafani's ceiling couldn't be any higher. So if you're limited to a small amount of keepers, and looking to keep a guy on your team for potential trade bait, DeSclafani is your guy. He looks great on paper, and he's super appealing for other owners looking to trade for an ace.
Addison Russell (SS), Chicago Cubs  
He's kept us on the edge of our seat for long enough. Addison Russell's offensive explosion is past its due date, and on the back of a massive World Series contribution, hold on to him for one more year. This is going to be the one.
Russell's 2016 season was definitely another bumpy ride, filled with small slumps and some defensive miscommunication. For every worry though, he made up for it with difference making catches, and 6 RBI's in Game 6 against the Cleveland Indians.
Offensively, Russell has adjusted at the plate. His strikeout numbers have decreased from 149 to 135 in his two seasons, and his .417 SLG percentage is a direct reflection of how dangerous Russell is when the ball is left high and over the plate.
Owned in 75% of leagues, Russell is still out there if you want him. With the Cubs likely to lose some bats this offseason, 2017 could be the year he joins the likes of Correa and Lindor, finally living up to his potential. Batting in between Ben Zobrist and Willson Contreras feels pretty favorable, too.
Patience Pays Off
Ah, the benefits of having a draft in late March or early April. Owners have the time to reevaluate stashed players, and drop their scraps in the meantime.
Aside from your obvious names, this list serves as a little reminder that there are still plenty of guys worth keeping who aren't mentioned in most Top 50 lists. Below are some honorable mentions to consider as the offseason continues to take its course.
Honorable mentions: Edwin Diaz, Byron Buxton, Tim Anderson, Brandon Drury, Yulieski Gurriel.
More from Fantasy Baseball Crackerjacks
This article originally appeared on