Facts and fiction from the first month of the MLB season
April is over, and what we have learned?
I know, I know — unless you're a Cubs fan, you're tired of hearing about them, best record in the majors be damned.
Fine, let's talk about the White Sox.
It's fair to say the White Sox cannot possibly pitch this well all season — their rotation was second in the AL in opponents' OPS in April, their bullpen first.
Their much-improved defense, however, should help the pitching remain effective. And their offense, eighth in the AL in runs per game, is bound to perform better now that Jose Abreu is finally hitting.
I only wish the White Sox had looked this good last year, when I picked them — ahem — to reach the World Series.
Au contraire. For all of the talk about the polarization in the NL, three of the worst five records in April belonged to AL clubs.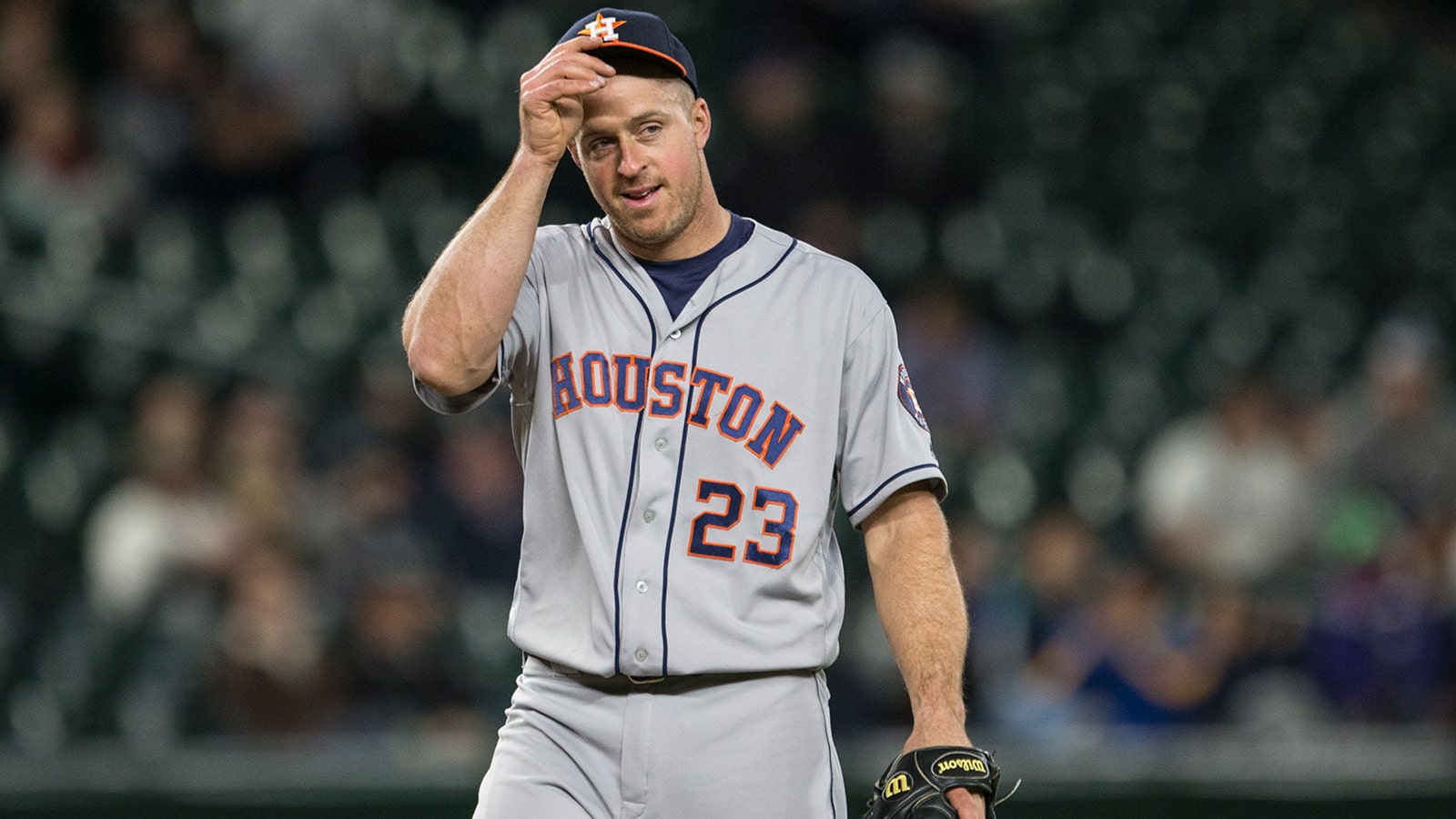 The Braves, of course, set the industry standard for ghastliness, going 5-18. But the Astros and Twins were only 1 1/2 games better at 7-17, while the Yankees were 8-14.
The Phillies, at 14-10, actually tied for the seventh-best record in the majors.
Some of the NL clubs are so thin on pitching that they are distorting the overall statistics of the league.
Consider: At the end of April, the NL had a higher OPS than the AL (.736-.710) and a higher ERA (4.20-3.75).
The last time the NL ranked higher in OPS at the end of a season was 1976, according to STATS LLC. The last time it ranked higher in ERA was 1972.
I'm not naive — when it comes to Billy Beane and trades, it's always wise to bet the over. Still, the Athletics were one game over .500 in April, their revamped bullpen is performing quite well and Sean Manaea and Jesse Hahn could make their rotation even better.
Are we talking postseason? Probably not. But in 2017? Maybe. The Athletics' farm system is improving, and Gray will remain affordable next season in his first year of arbitration. It's difficult to imagine the '17 club being better without him.
Then again, the Dodgers, Red Sox, Cubs and Rangers are among the prospect-rich teams that are likely to pursue a big-time starter at the deadline. And Gray figures to be — by far — the best of the bunch.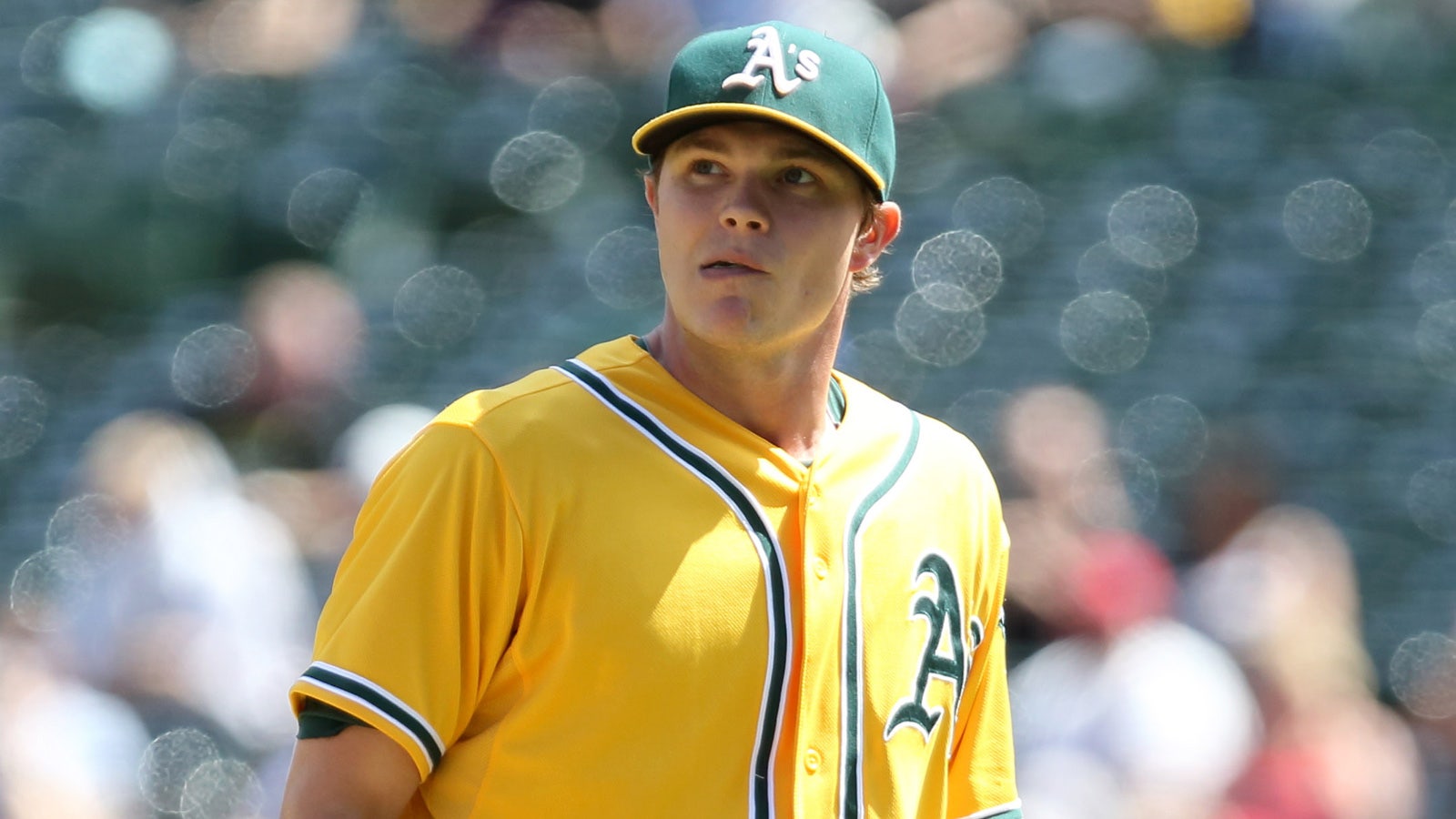 The Astros' starters ended April ranked last in the AL with a 5.10 ERA — and last in the majors in average fastball velocity at 89.3 mph, according to Fangraphs.
Velocity isn't everything — the Astros' starters were 25th last season, yet finished second in the AL in ERA. And the Rangers' current starters are 29th in average fastball velocity but first in the AL in ERA.
Still, the Astros badly miss hard-throwing right-hander Lance McCullers, who is working his way back from a sore right shoulder.
Too many of their starters are similar.
One of them might turn it around, sure. But both? Seems doubtful.
Peavy has an 8.61 ERA after five starts, Cain a 7.00. The Giants in April went a combined 3-7 when those two pitched, and 9-6 behind Madison Bumgarner, Johnny Cueto and Jeff Samardzija.
The Giants will not give up on Peavy and Cain easily — Peavy is earning $13 million this season, Cain $20 million both this season and next, plus a $7.5 million buyout.
But Tim Lincecum, who will stage his long-awaited showcase on Friday, according to MLB Network's Jon Heyman, still could make sense.
It isn't often that a player in New York receives too little national attention, but with Conforto that might actually be the case.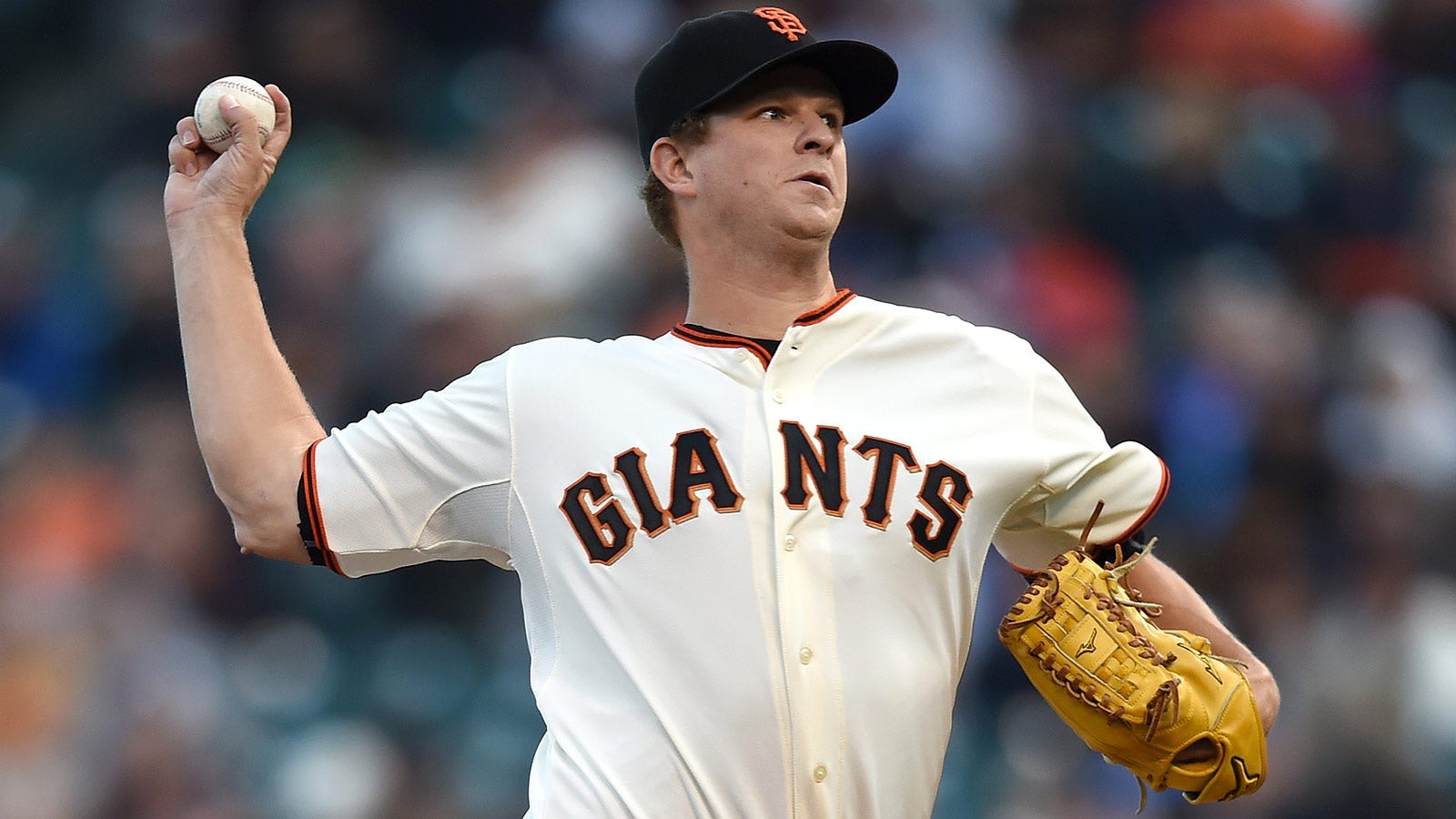 Conforto, 23, does not have as lengthy a track record as Bryce Harper, Mike Trout and Manny Machado, or even Kris Bryant and Carlos Correa. But he is batting third for the defending NL champions, and ended April ranked third in the majors in OPS.
Only the Cardinals could lose their shortstop, Jhonny Peralta, then get even better production from a replacement who began the season as only their 12th-best prospect, according to Baseball America.
Some of this is luck — Diaz ended April sixth in the majors with a .413 batting average on balls in play (Conforto, ahem, ranked eighth at .411; the major-league average was .296).
In any case, the Cardinals were fortunate to be saved by Diaz, Jeremy Hazelbaker, et al, while their starting pitching was mediocre in April, ranking ninth in the NL in ERA.
The erstwhile "Bronx Bombers" ended April ranked 11th in the AL in runs per game and 14th in rotation ERA. What's even scarier is that this might have been their best bolt — they have yet to suffer a serious injury to a front-line player.
Perhaps things will get better as the weather gets warmer, but as I said in my Full Count video Saturday, the Yankees would be in a unique position if they chose to sell.
Lefties Aroldis Chapman and Andrew Miller would be the two best relievers available, and the Yankees also could move two potential free-agent hitters in Carlos Beltran and Mark Teixeira.
Oh, it's easy to pick on the Diamondbacks' right-hander, who allowed three runs in 3 2/3 innings on Sunday and saw his ERA drop from 8.69 to 8.49.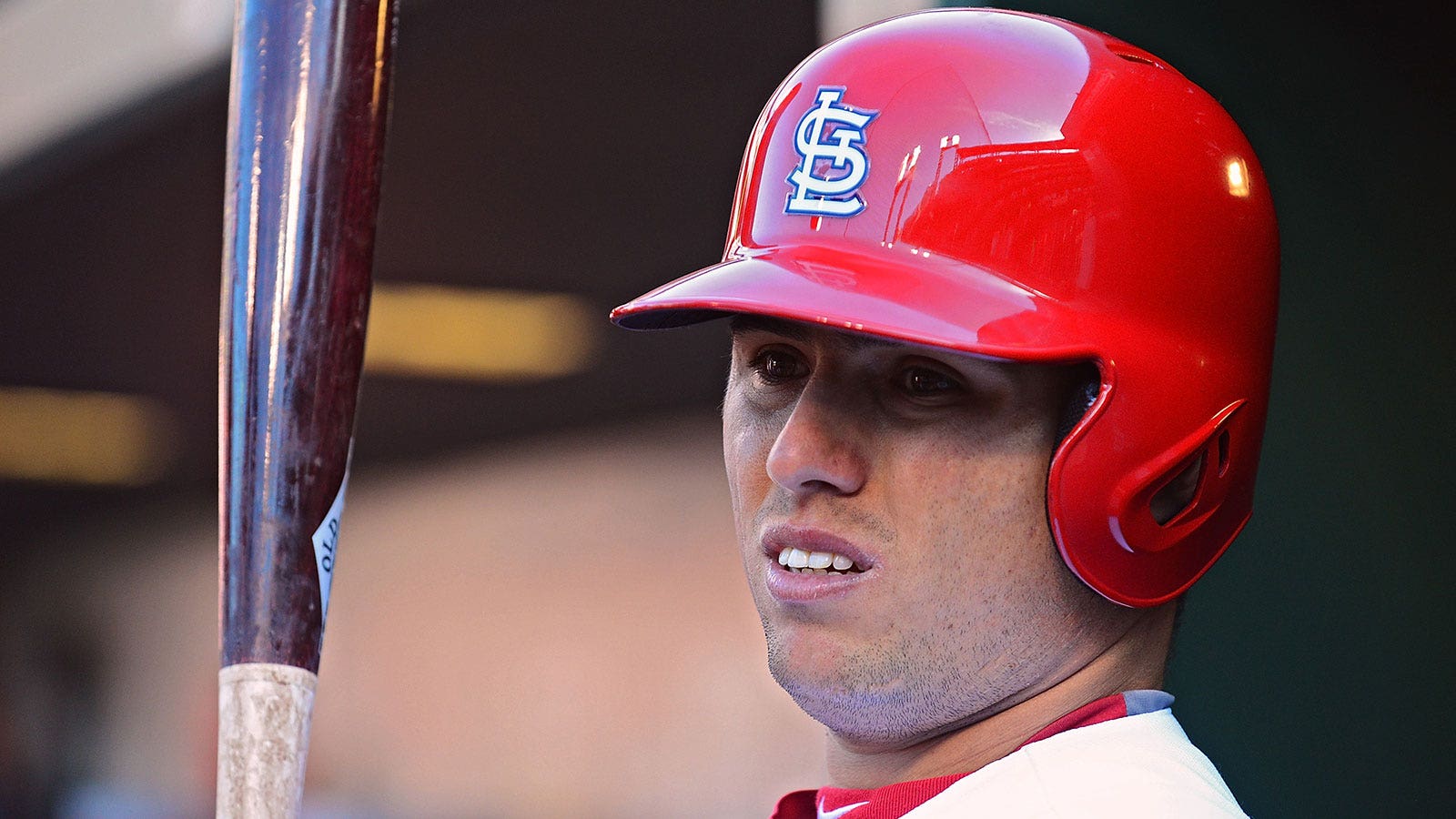 Miller will be better; he can't be much worse. But the question that many rival executives asked after the D-backs' acquisition of Miller still holds:
If the Diamondbacks were willing to package outfielder Ender Inciarte, shortstop Dansby Swanson and right-hander Aaron Blair, why did they do it for Miller?
Only one AL team, the Rays, ended April averaging fewer runs per game than the Angels. The revolving left fielders — surprise! — produced the lowest OPS in the AL. Both initial members of that platoon, Daniel Nava and Craig Gentry, are now on the DL (though Nava will begin a rehabilitation assignment Monday).
Albert Pujols? He had a .627 OPS for the month, coming off a .689 OPS last season after Aug. 1. Shortstop Andrelton Simmons, meanwhile, had a .598 OPS in April, second baseman Johnny Giavotella a .451.
Not yet they don't.
Even with Bryce Harper and Daniel Murphy, the Nats finished April ninth in the NL in runs per game. Four of their regulars — Michael Taylor, Danny Espinosa, Anthony Rendon and Ryan Zimmerman — were in the bottom eight in the league in OPS.
Zimmerman, in particular, should be fine — he had the highest average exit velocity on the club, and the ninth-highest in the majors. But keep in mind, the Nationals played a fairly weak schedule in April. Maybe they should have signed Yoenis Cespedes.
Meaning, a potential free agent whose market crashes when he fails to perform.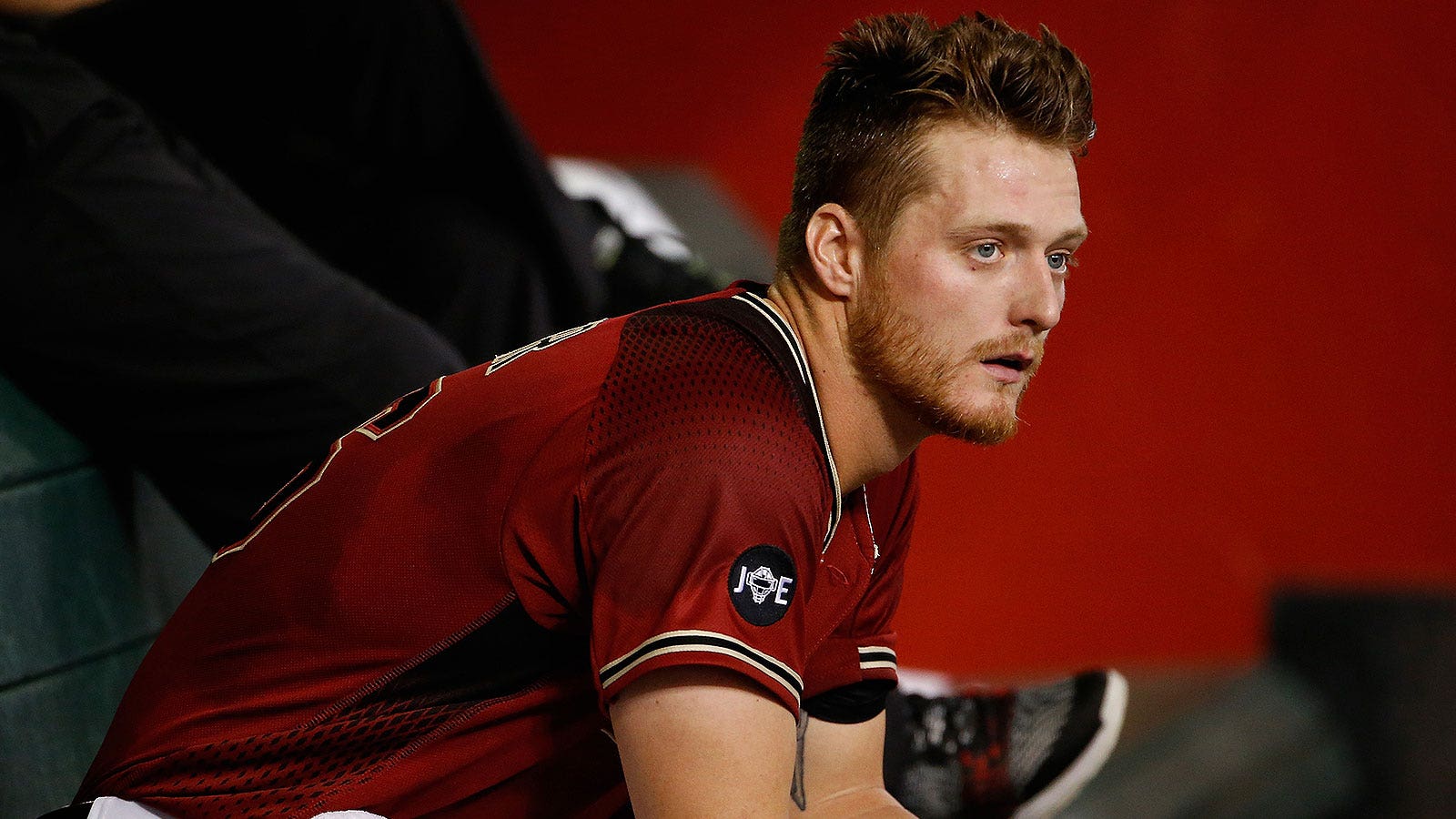 Gomez ended April with the eighth-lowest OPS in the majors, and it wasn't like he hit into bad luck. His batting average on balls in play was slightly above league-average, but his average exit velocity was the game's 14th-worst.
As if all that is not bad enough, Gomez's baserunning is rated as a negative, according to Fangraphs, and he ended the month with soreness in his left rib cage after diving for a ball on Friday night.
No, Upton is simply one of the game's streakiest players. His April was mostly awful — two homers, a .569 OPS. But don't be surprised if he rebounds quickly; in fact, he is 7-for-13 with a homer in his last three games.
Upton often fluctuates wildly from month to month, but from 2013 to '15 his season-ending OPS-plus — that is, his OPS adjusted to his park and league — ranged from 121 to 133 (with 100 being league average).
He might be the game's most inconsistent consistent player.