Examining Different Options for the Yankees 2017 DH Spot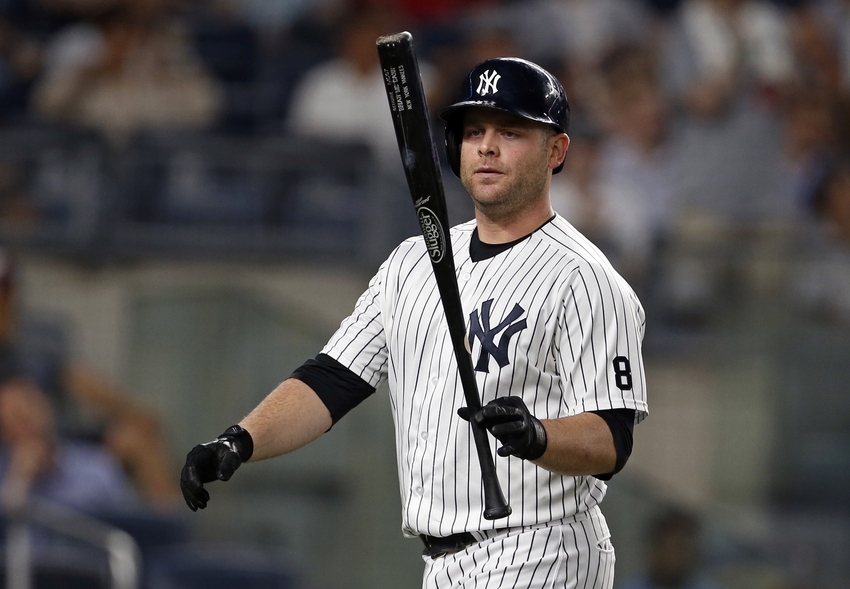 The New York Yankees have a decision to make about how to best use their designated hitter spot going into the 2017 season.
After several years of relative stability in their lineup, the New York Yankees will enter 2017 in the unusual position of having several jobs more or less up for grabs. First base and right field have been the most discussed openings with the departure of veteran starters Carlos Beltran and Mark Teixeira, but the team's plan at designated hitter next season is also uncertain.
The Yankees have been rotating Brian McCann and Gary Sanchez between catcher and DH down the stretch to keep both fresh, while using Austin Romine as a more traditional backup. Recent acquisition Billy Butler has also been in the mix since joining the team as well.
This strategy makes sense and could ultimately continue into next year, but there are a few drawbacks. First, it limits the team's roster space since it more or less requires New York to carry three catchers. Managers do not like to be without a reserve catcher, so if McCann and Sanchez are both in the starting lineup, Joe Girardi will want to keep someone like Romine on the bench.
Another drawback of this approach is that McCann doesn't provide the same production that a typical full-time DH would, or at least he hasn't this year. McCann is hitting .239/.332/.410 (97 OPS+) in 470 PA. His OPS+ would be the worst of any player who saw at least 50% of their time at DH this year and qualified for the batting title. There's always the chance his numbers would rebound if he were better rested because of the part-time role, however.
Another option might be to move Sanchez into the mostly DH/some catcher role McCann has been filling. The argument for that would be that he has been easily the team's best hitter since his promotion, and catching full-time could impact that and keep him out of the lineup more frequently.
Want your voice heard? Join the Yanks Go Yard team!
Moving Sanchez off catcher seems unlikely given how valuable his position makes him, but it is a possibility at some point.
All of this is also assuming the Yankees are not going to look to trade Brian McCann this winter. At the trade deadline there were serious discussions about sending him back to Atlanta, where Mac played most of his career and still resides, and many have speculated those talks could resume in the offseason.
Yankees Need Aaron Judge to Be Better in 2017
Two other guys who could get a look at designated hitter in either a full or part-time role are Greg Bird and Tyler Austin. The two are expected to compete for the first base job in the spring, but if they both look ready for a full-time role, it would be pretty to use one at first and one at DH. From what we've seen this year, Austin looks better suited to a bench or platoon job, but he can't be counted out completely.
With so many quality outfielders pushing for jobs next year, Yankees manager Joe Girardi could also choose to use his DH spot as a way to keep more of them in the lineup. Brett Gardner, Jacoby Ellsbury, Aaron Hicks, Aaron Judge, Mason Williams, Rob Refsnyder, and even Clint Frazier are all at least close to big league ready, but none of them really stand out as an obvious bat-first DH option.
The closest is Judge probably, but he's a competent outfielder, and so important to the team's future that they probably wouldn't want to limit him like that.
The final route the Yankees could take is signing or trading for a veteran bat to solidify the middle of the lineup for next year. Jon Heyman recently named Edwin Encarnacion as a possible fit for New York, but less expensive options could include guys like Brandon Moss, Steve Pearce, or Pedro Alvarez.
Having two starting-caliber catchers is such a luxury for the Yankees that my preference is they find a way to keep that going in 2017. The flexibility of having an open DH spot allows them to keep guys fully rested, and continue to move pieces around throughout the season to find an arrangement that works.
This article originally appeared on