Every World Series Game 7 winner in history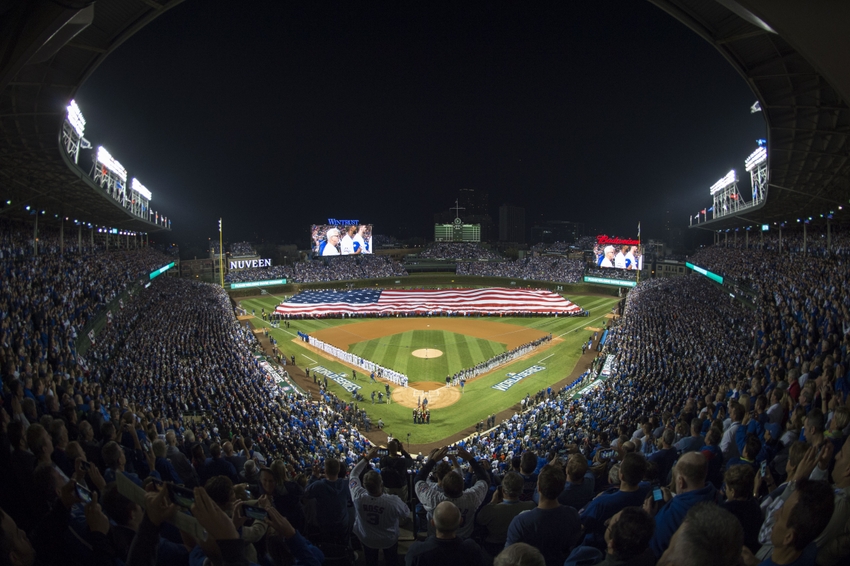 The Chicago Cubs and Cleveland Indians will play in the 37th Game 7 in World Series history. Here's a list of every team to win a Game 7. 
On November 2nd, the Chicago Cubs and Cleveland Indians will participate in the 37th Game 7 in the World Series. Game 7s have created some of the greatest memories from the Fall Classic.
Who will soon forget the Kansas City Royals nearly pulling off a win over the San Francisco Giants in 2014? Alex Gordon's triple is still debated to this day. Should he have gone for an inside the park home run? Luis Gonzalez's walkoff single in 2001 is one of the greatest memories in the history of baseball.
The last time the Indians were in a Game 7? 1997, when the Florida Marlins beat the Indians 3-2 in 11 innings. The Cubs last appearance in a Game Seven was in 1945, when they lost to the Detroit Tigers. Neither team has won a Game Seven.
Here's a full list of each of the Games Seven in World Series history, as well as who won them.
1909 Pittsburgh Pirates beat Detroit Tigers 8–0
1912 Boston Red Sox beat New York Giants 3–2 F/10*
1924 Washington Senators beat Giants 4–3 F/12
1925 Pirates beat Senators 9–7
1926 Cardinals beat New York Yankees 3–2
1931 Cardinals beat Philadelphia Athletics 4–2
1934 Cardinals beat Tigers 11–0
1940 Cincinnati Reds beat Tigers 2–1
1945 Tigers beat Chicago Cubs 9–3
1946 Cardinals beat Red Sox 4–3
1947 Yankees beat Brooklyn Dodgers 5–2
1952 Yankees beat Dodgers 4–2
1955 Dodgers beat Yankees 2–0
1956 Yankees beat Dodgers 9–0
1957 Milwaukee Braves beat Yankees 5–0
1958 Yankees beat Braves 6–2
1960 Pittsburgh Pirates beat Yankees 10–9
1962 Yankees beat San Francisco Giants 1–0
1964 Cardinals beat Yankees 7–5
1965 Los Angeles Dodgers beat Minnesota Twins 2–0
1967 Cardinals beat Red Sox 7–2
1968 Tigers beat Cardinals 4–1
1971 Pirates beat Baltimore Orioles 2–1
1972 Oakland Athletics beat Reds 3–2
1973 Athletics beat Mets 5–2
1975 Reds beat Red Sox 4–3
1979 Pirates beat Baltimore Orioles 4–1
1982 Cardinals beat Milwaukee Brewers 6–3
1985 Kansas City Royals beat Cardinals 11–0
1986 Mets beat Red Sox 8–5
1987 Twins beat Cardinals 4–2
1991 Twins beat Atlanta Braves 1–0 F/10
1997 Florida Marlins beat Cleveland Indians 3–2 F/11
2001 Arizona Diamondbacks beat Yankees 3–2
2002 Anaheim Angels beat Giants 4–1
2011 Cardinals beat Texas Rangers 6–2
2014 Giants beat Royals 3–2
*This was technically Game 8 because Game 2 ended in a tie.
If history repeats itself, Game 7 between the Cubs and Indians should make for an epic end to the World Series.
This article originally appeared on