Is Evelyn Lozada the new Kim K?
Is Evelyn Lozada the new Kim K?
The 37-year-old beauty, who was introduced to the world on "Basketball Wives" as a result of a past relationship with former Celtics star Antoine Walker, and was infamously married to former NFL star Chad Johnson for about a month, is back in the arms of another athlete — and expecting a baby.
Who's the lucky guy? Dodgers star Carl Crawford.
(Who just happens to have a $142 million contract.)
"I definitely would get married again," she told OMG!s Nina Parker.
Like Kim Kardashian, who wrote the book on hooking up with sports stars before having her baby with Kanye West, Lozada had a marriage that was the stuff of reality TV dreams…
…but ended up as tabloid fodder, after Johnson headbutted her during an argument and she filed for divorce.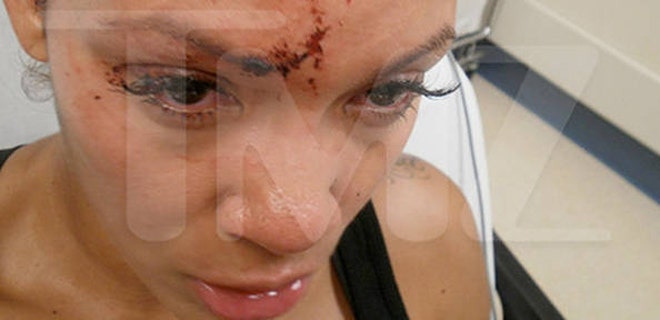 Will this time be true love? Or is Crawford destined to be just another athletic conquest?
If they do get married, Crawford suddenly will not only be father to a new baby, but he also will be stepfather to 20-year-old Shaneice Lozada (below) … and may have to use his bat to fight off hungry teammates.
Good luck, Carl — with everything.