Evaluating the Yankees Options at DH If They Trade Brian McCann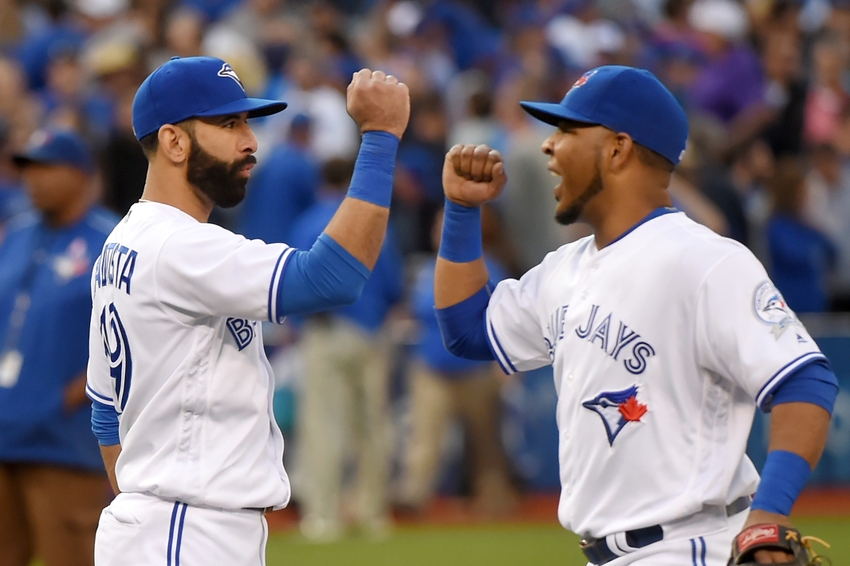 If the New York Yankees trade Brian McCann this winter as many expect, they may be in the market for a veteran bat to take his place in the lineup next year. Yanks Go Yard breaks down some of the team's options at DH.
While New York Yankees general manager Brian Cashman has been vocal about his desire to keep veteran catcher Brian McCann with the club even after he lost his starting job to rookie Gary Sanchez this year, he admitted recently that there had been a lot of interest in acquiring McCann because of the lack of quality backstops available on the market.
If the return gets high enough, Cashman will certainly make the move. And It's hard to believe McCann would turn down a chance to be a starting catcher again. The Yankees general manager revealed to Ken Davidoff and Joel Sherman of the New York Post that he had already discussed the possibility of a trade with McCann's agent B.B. Abbott.
Cashman told reporters that if McCann is on the roster next spring, he will be the club's primary designated hitter. However, if he was to be dealt, the team would consider bringing someone else in.
I will not be looking at any DHs if I have Brian McCann still here. If [McCann approves a trade], then maybe I'll look at, 'All right, what am I going to do here in the DH spot? Is there something in the marketplace? Do I just want to stay internal?
The team does have plenty of internal options they could try at DH. If Tyler Austin loses the spring first base competition to Greg Bird, it would be nice to see him get a shot there. The losers of the battle for right field could also be possibilities, although Rob Refsnyder, Mason Williams, and Aaron Hicks probably wouldn't produce enough to be viable long-term candidates for the role. Keeping the spot open to rotate veterans through is always a possibility.
If the Yankees do look to bring someone new on board this winter, there are plenty of appealing options on the free agent market. Lets run through a few of the guys who could make sense for New York.
Edwin Encarnacion is considered neck-and-neck with outfielder Yoenis Cespedes for being the top impact bat on the free agent market this offseason. Few power hitters have been as consistently excellent as Encarnacion in the last five years, surpassing 30 home runs, 95 RBI, 500 PA, and a .500 slugging percentage in every season since 2012.
At 33 years old, there are no signs that Encarnacion is beginning to slow down. He hit .263/.357/.529 with 42 home runs and a league-leading 127 RBI in 702 PA for the Blue Jays this year. MLB Trade Rumors projects a four year deal for EE, and he seems a good bet to remain productive for that span.
The real problem is the money he's expected to command. MLBTR estimates a $92 million commitment, which is probably more than the Yankees will want to spend on anyone past their 30th birthday these days. He's probably the free agent who would help the team most in 2017, but it's hard to imagine New York outbidding the Red Sox, Rangers, or Astros, whose front offices are simply hungrier.
Interestingly, Encarnacion's teammate Jose Bautista could end up being something of a buy-low option after a down season. MLBTR predicts a three year $51 million deal, but they note he could be open to a one year pillow deal to re-establish value. Bautista does have a qualifying offer attached, so he's not an ideal candidate for New York. Still, we've already heard that Brian Cashman has reached out to his agent, so there is at least preliminary interest.
Bringing back Carlos Beltran to be the team's primary designated hitter on a one year deal has been a popular idea among Yankees fans early in the offseason, but New York will face some stiff competition for his services. The Red Sox are expected to be an aggressive bidder, and a number of other American League clubs are expected to look for DH help this winter, including the Rangers, Royals, Blue Jays, Indians, and Orioles.
There seemed to be no bad blood about being traded at the deadline this year, and Beltran was always one of the most popular and respected members of the team's clubhouse. The front office knows him well and has seen first hand what he can do.
Coming into his age 40 season, there is always the chance that Beltran falls off a cliff. Yes, Beltran is coming off a productive season where he hit .295/.337/.513 with 29 home runs and 93 RBI, but his bat cooled off considerably in the second half with Texas. Alex Rodriguez was coming off a very productive season in 2015 before his body fell apart this year. Getting old sucks.
Still, on a one year deal the Yankees should have no trouble cutting bait and absorbing the money if it doesn't work out. MLBTR pegs him at one year $14 million, which is a reasonable gamble.
While the 2016-2017 free agent class is lacking elite superstars, there are plenty of relievers and quality veteran bats available, both of which would be useful for the Yankees.
The team has already reportedly checked in with Kendrys Morales, who saw his numbers dip a bit in his second year with Kansas City, but still hit a respectable .263/.327/.468 with 30 homers. He's a switch-hitter and shouldn't require more than a two year deal (MLBTR says two and $26 million). It wouldn't be the most exciting addition in the world, but Morales could definitely hold down a spot in the middle of the order.
Napoli seems like he might get overpaid after a solid season with the Indians. I'm not sure he can replicate that production in 2017. Whatever good will Moss earned with his hot start was completely obliterated by his awful second half slump. He hit .191/.248/.392 in his final 214 plate appearances this year. Pass.
Want your voice heard? Join the Yanks Go Yard team!
Luis Valbuena and Steve Pearce have the bats to warrant an everyday DH job, but come with the added benefit of bringing a ton of positional flexibility. Valbuena played first, second, and third for the Astros this year, and has even played shortstop and the outfield in the past. Pearce played first, second, third, and the outfield corners in 2016.
Neither Valbuena or Pearce would require more than a two year deal in the $10-15 million range. They'd provide insurance for guys like Greg Bird, Aaron Judge, and even Chase Headley, whose long time back issue began to flare up down the stretch this year.
This article originally appeared on