Estrada sets a Blue Jays strikeout record: Jays lose to Rays 8-1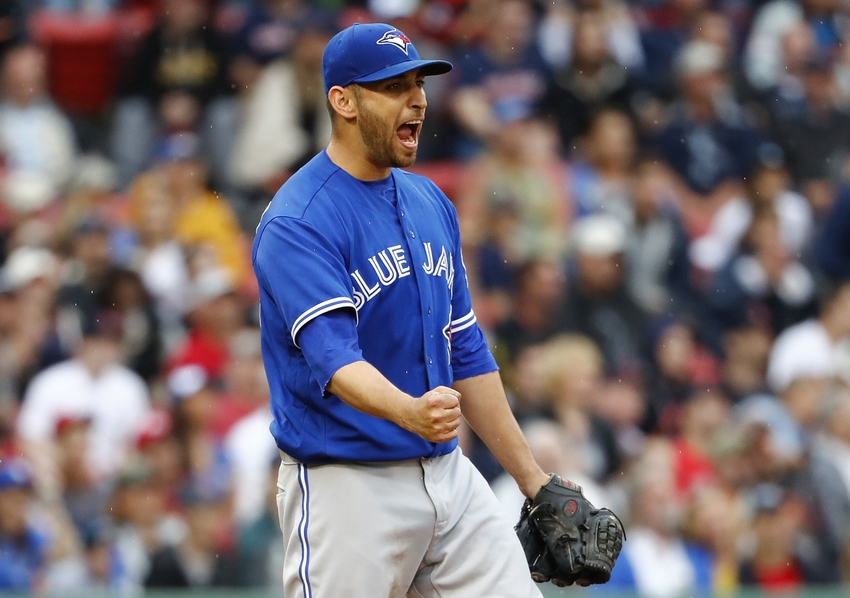 Tampa Bay has done an outstanding job in their role as spoiler, winning the series against the Blue Jays on Wednesday. The Rays out-hit the Blue Jays thirteen to two and outscored them 8-1.
The game started out on an encouraging note for the Blue Jays as Marco Estrada struck out five batters in a row, setting a Blue Jays record for the most to open a game.  A fielder finally had a chance to get involved in the game on the last batter of the second inning as  Michael Saunders made the final out of the second on a fly ball to left field.
Unfortunately for the Blue Jays and their starting pitcher, the Rays adjusted to Estrada the second time through the line-up.  Kevin Kiermaier was sitting on Estrada's changeup in the fourth and Estrada threw him a good one. Kiermaier hit a two run home run driving in Forsythe who had singled.  Kiermaier's homer was followed shortly by another run for Tampa as the Rays took advantage of a walk to Brad Miller and some good base running.
Estrada ended up striking out seven batters in his 5.1 innings of work allowing four runs on four hits.
The Blue Jays offence didn't score after the first inning.  The one run they did score was produced by a double by Devon Travis, a sacrifice bunt by Saunders to advance the runner and a sacrifice fly by Edwin Encarnacion to drive the run home.  After that, the Jays didn't have another hit until Dioner Navarro singled in the seventh inning.
Matt Dermody entered in the 6th in relief of Estrada and gave up a two-run home run to Corey Dickerson.  He was relieved by Danny Barnes who gave up another run before getting out of the inning.  Aaron Loup started the seventh and allowed two hits before being relieved by Bo Schultz who left Loup's runners stranded on base.  Schultz pitched a clean eighth inning and left in the ninth after giving up a sacrifice RBI to Miller. Ryan Tepera relieved Schultz and allowed another run before getting out of the inning.  Altogether the relief pitchers gave up four additional runs.
The Blue Jays will now travel to Los Angeles to challenge the Angels, hoping that a change of scenery can shake the dust out of their bats.  J.A. Happ (3.33 ERA) will take on a still undetermined Angel's pitcher as he goes for his 19th win  on Thursday, September 15th at 10:05pm.
More from Jays Journal
This article originally appeared on