Eddie Vedder and the voice of Harry Caray sing 'Take Me Out to the Ball Game' at Wrigley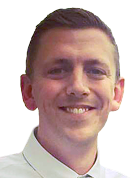 Eddie Vedder got the call to sing "Take Me Out to the Ball Game" during the seventh-inning stretch at Wrigley Field for Sunday's Game 5 of the World Series.
The Pearl Jam front man didn't do it alone. He enlisted the help of the late Harry Caray, the longtime Chicago Cubs broadcaster. A recording of Caray's voice doing his famous rendition of the song helped lead the crowd in song.
Check it out in the video above.
Vedder was the third major Chicago-area celebrity to get the honor during the three-game stint at Wrigley. Vince Vaughan did Game 4 and Bill Murray got the nod in Game 3. Only Vedder, though, had the privilege of doing the song while the Cubs were winning the game. Chicago led 3-2 at the time over the Indians as it tried to force the series back to Cleveland for a Game 6.