Dodgers' Trade Talks Progress on Last Day of Winter Meetings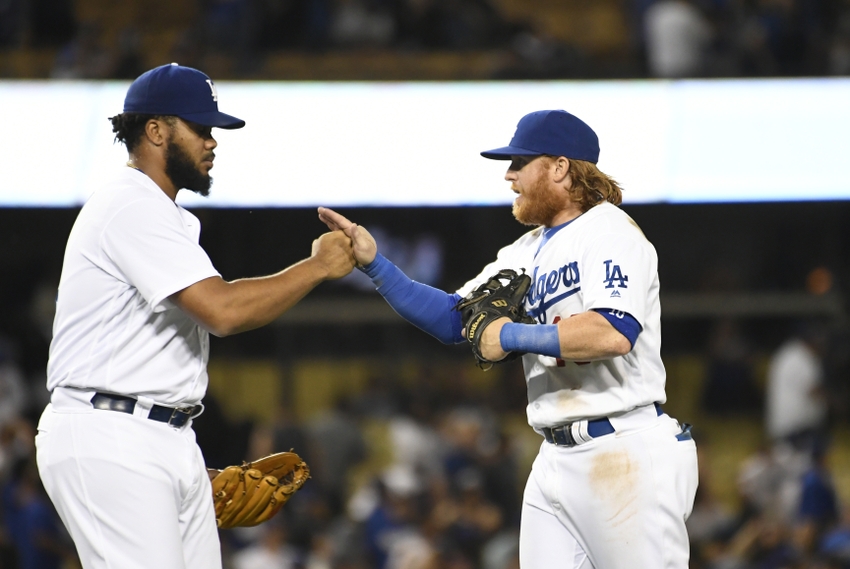 Today is the last day of the Winter Meetings. Several trades have already been accomplished, but the Dodgers have been noticeably absent. With Chris Sale officially off the table and a new member of the Boston Red Sox, who are the Dodgers still rumored to be after?
Todd Frazier Trade?
The #Dodgers have expressed interest in trading for Todd Frazier, source says. #Whitesox might not be done dealing yet.

— Jerry Crasnick (@jcrasnick) December 6, 2016
A trade for Todd Frazier would definitely be interesting. With Justin Turner representing the only truly good third baseman on the market, it's no surprise the Dodgers are exploring trades. Frazier had a break out year in 2014 with the Reds. He slashed a solid .273/.336/.459 while being slightly above average defensively resulting in being worth 4.8 WAR. Since then, Frazier's declined slightly. Despite improving on is long ball production topping out at 40 homers this year, his OBP has declined every year. His K%, meanwhile, has consistently increased.
Odds of trading for Todd Frazier: Remote to unlikely.
Aroldis Chapman and Kenley Jansen Updates:
Aroldis Chapman may get his $100 million deal after all. One team says he has offer of $92 million.

— Bob Nightengale (@BNightengale) December 7, 2016
$92 million is a frightening number. Especially for a closer. My guess is that takes the Dodgers out of the bidding. The news isn't much better for Kenley Jansen.
Apparently the Miami Marlin's owner, Jeffrey Loria has given the green light to spend money to acquire an elite closer. This revelation, and the fact that the Marlins have been closely linked to Jansen, is a bad sign for the Dodger. When an owner is willing to spend money, he usually gets the player he wants.
Odds of Signing Chapman: Remote to unlikely.

Odds of Signing Jansen: Even.
Turner's Return Imminent?
On the position player front: Turner still the favorite at third base, but talked to White Sox about Todd Frazier, plus Twins about Dozier.

— Andy McCullough (@McCulloughTimes) December 6, 2016
This is definitely good news for Dodger fans. Turner's a good player and a fan favorite. Seeing him comeback to Los Angeles would make everyone happy, and it sounds like it might happen. Although there haven't been any reports about the two signs being close to a deal, it seems like Turner could very well return to the Dodgers.
Odds Turner returns: Likely to very likely.
Just because the Winter Meetings are over soon doesn't mean the Dodgers will stop pursuing trades. Blockbusters can still happen, but I see the Dodgers being relatively quiet on the trade front this winter. What do you think? Who should Los Angeles trade/sign? Let us know in the comment section!
Check out where the Dodgers ranked in FanSided's 250 top fandoms. 
More from Dodgers Way
This article originally appeared on