Dodgers Rumors: Carlos Ruiz to Mariners for Vidal Nuno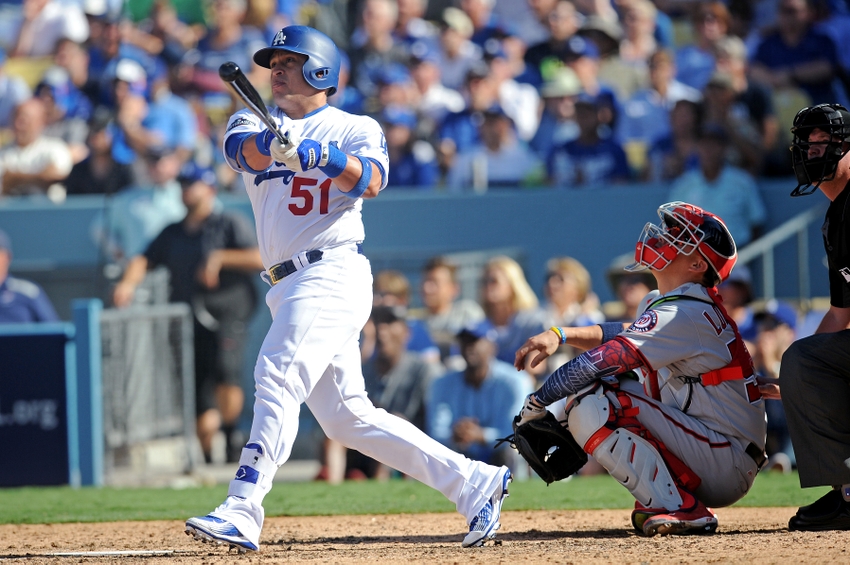 The Hot Stove has begun for the Dodgers with the departure of Carlos Ruiz to the Seattle Mariners, likely for LHP Vidal Nuno.
The transition from postseason baseball to the off-season is abrupt. Two teams are playing in the World Series, and then all of a sudden, they're not. The Hot Stove season kicks in, though, and die-hard fans of the Dodgers get excited again.
And then even more surprisingly, qualifying offers are extended, and trade options are explored.
Within a couple of days of the conclusion of the season teams already look different. Last night, Jon Heyman reported that Carlos Ruiz was traded to the Seattle Mariners.
Sources: Carlos ruiz being traded to mariners

— Jon Heyman (@JonHeyman) November 7, 2016
Additionally, even though the deal has yet to be finalized, according to Andy McCullough of the Los Angeles Times, the Dodgers are likely to receive LHP Vidal Nuno.
The deal has not been finalized, but LHP Vidal Nuno is the player the Dodgers are expected to get back for Carlos Ruiz.

— Andy McCullough (@McCulloughTimes) November 7, 2016
I'm not going to lie; I never heard of Vidal Nuno. I doubt many people have, but he's the newest Dodger. It already seems like a normal Andrew Friedman and Co. Trade.
To get us all caught up, the Cleveland Indians drafted Nuno in the 48th round of the 2009 draft. That made him the 1,445 pick. 1,445! Despite his less-than-stellar draft selection, Nuno pitched extremely well in the minors. Over the course of his six seasons (not all full years), Nuno pitched to a 2.94 ERA with an 8.6 K/9 and a 1.5 BB/9. All things being equal, those are solid numbers.
Since his major league debut with the New York Yankees in 2013-2015, Nuno has been more average than solid. Mostly used as a starter, Nuno sat comfortably with a 4.12 ERA, but his strikeouts took a hit falling to 7.3 K/9 while maintaining an above average 2.5 BB/9. This year, out of the bullpen, he pitched to a good 3.53 ERA in 58.2 IP.
It's not a surprise Nuno is pitching from the pen now. None of his pitches are devastating. Brooks Baseball includes an incredibly succinct description of his pitch repertoire that I highly encourage you to read.
In short, Nuno doesn't produce an above average number of swings and misses on either his slider or curve. But his change is a worm killer, producing a high percentage of ground balls.
All that being said, Vidal Nuno isn't going to win any awards. But that's okay. Every fan wants to see big, blockbuster trades during the winter with flashy names like Ryan Braun, Yasiel Puig, or Chris Archer.
Those rumors are fun to hear and dream about, but they are often not the trades that build a championship winning team. Remember when the team signed Andrew Toles, the nobody who started the year in single-A?
Remember Joe Blanton, the journeyman starter turned reliever? These guys didn't catch the headlines when they became part of the team, but they were nonetheless critical to the Dodgers' success in 2016.
Another element of this trade marks the departure of Carlos Ruiz. With Yasmani Grandal the clear starter in 2017, the Dodgers will need a backup catcher. Luckily for them, the decision is plenty easy. Promote Austin Barnes. Finally!
If we learned anything about this team and the front office, it's that they focus on depth more than anything else. The likely move to the team for Vidal Nuno is another showing of the overall plan to fill out a roster- cheap, cost-controllable talent that can step into prominent roles if injuries necessitate it.
Assuming you end up with us, welcome to the team, Vidal Nuno.
This article originally appeared on