Dodgers Marlins Game One Preview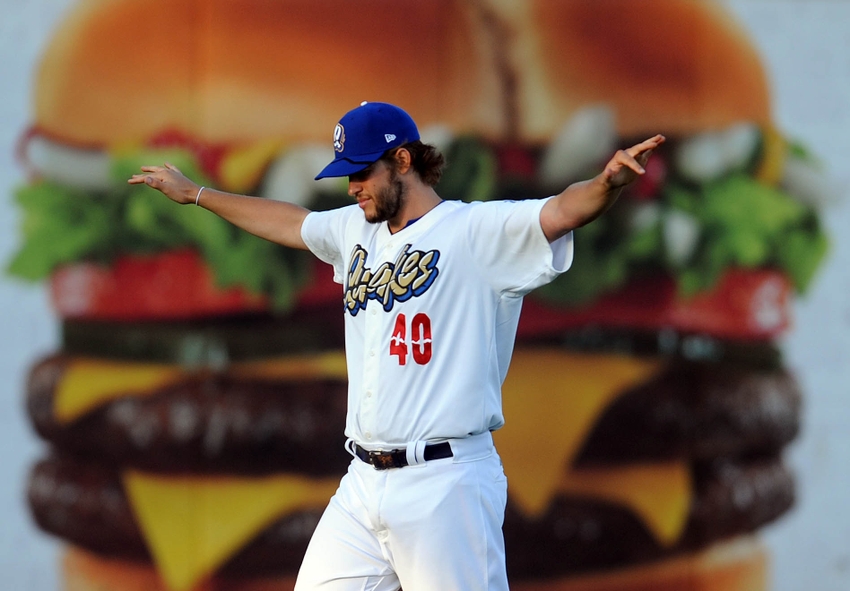 The Dodgers begin a roadtrip in Miami with a familiar face returning to the mound.
The Dodgers are still five up in the West, since both LA and the Giants had days off yesterday. The Dodgers have been excellent of late, and get their biggest asset back today in game one in Miami.
Dodgers Starter
SMH another guy from Rancho. Clayton Kershaw will start for the Dodgers today. In a way, the Dodgers have already won.
Kershaw last started on June 26th in Pittsburgh. He did not pitch to his usual Kershawian standards, and after the game his back injury was revealed. On June 26th, after the Pirates defeated Kershaw, the Dodgers were 41-36, eight games behind the Giants in the West. Many thought that was a wrap for the 2016 Dodgers, better luck next year.
Instead, the Dodgers Ewing Theory'd all over the place.
The Dodgers gained 13 games on the Giants in Kershaw's absence. The smart alecks out there try to give the Giants more credit for that stat. However, since that time, only the Cubs have a better record. 10 teams had a higher winning percentage than the Dodgers before Kershaw's injury. Now, only four do.
Kershaw made one rehab start at Rancho and dominated those poor poor High-A hitters. What a moment for them, to get to go against arguably the best pitcher of this generation (depending on if Pedro counts in this generation). Kershaw only threw three innings, so he's surely not expected to go too deep in today's game. Think of these as glorified rehab starts, and a rehabbing Kershaw gives more to the team than Bud Norris (no offense).
Kershaw's worst start of the season came against these Marlins in May. Kershaw was gifted a 3-0 lead, but gave up five runs in the sixth to lose the game.
Marlins Pitcher
As if this game needed another reason to tune in, Jose Fernandez gets the ball for Miami. Fernandez is probably my second favorite pitcher in baseball, and since his starts stress me out less than Kershaw's, he might be my favorite pitcher to watch.
Fernandez hasn't exactly been consistent this season. His overall numbers are great (3.03 ERA/2.36 FIP, 12.6 K/9, 224 K's to 50 BB's), but he's had his share of rough starts. He's given up more than five runs in a game four times in his 26 starts, which is a rarity for someone of his caliber. For every clunker, he's tossed a couple gems. However, it's not guaranteed that he'll dominate night in and night out.
Fernandez is especially tough at home. He's started 40 games in Miami, and he's only received the loss in two of those starts. He holds a 1.57 ERA in 257 home innings. He pitched well at Dodger Stadium this season, allowing two runs in six innings in a 5-3 Miami win.
Dodgers Lineup
Howie Kendrick is the only notable omission, as Andrew Toles starts in left field today. I'd guess they want the best defense possible for Kershaw, and while Kendrick makes some fine plays in left, he doesn't get great jumps or take ideal routes.
Notably absent from Miami's lineup is Giancarlo Stanton. Stanton was the one that broke the game open against Kershaw with a three run shot, but he was sidelined for almost a month with a groin issue. It was supposed to shut him down for the season, but they apparently want his bat off the bench, and he's pinch hit twice this month.
In other news, Jose De Leon reportedly threw a bullpen session. With Scott Kazmir's setback, JDL will probably get a start in New York against the Yankees next week.
It's hard to see where Andre Ethier will find his playing time. Even a healthy Ethier is probably the fourth or fifth best outfielder on this team. He did well in his rehab games, but it's tough to throw him in the middle of a pennant race when the outfield has been a strength of late.
Ethier and Kershaw's activations will spell the end for two guys on the 40-man. Depending on Alex Wood's return, they might need a third spot as well.
First pitch is scheduled for 4:10 PST and will be shown on SNLA and MLB TV for free (out of market)
This article originally appeared on