Dodgers manager Mattingly challenges Puig to be less reactive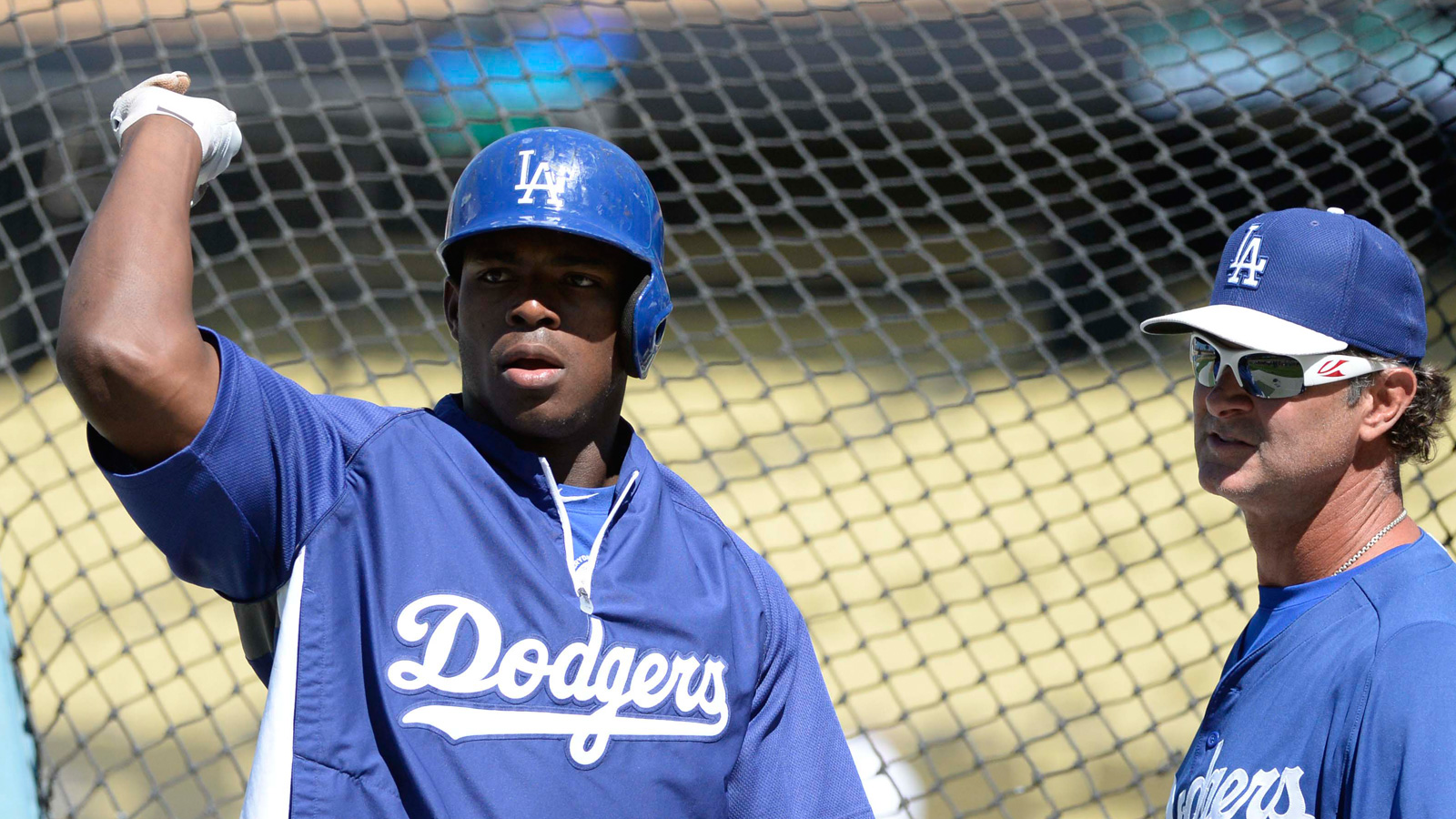 With Yasiel Puig returning to the Dodgers lineup on Sunday, manager Don Mattingly characterized his approach as reactive.
"I think he is more reactive at this point. You saw periods of times last year when he took walks, and then there were times when he was chasing balls."
After bursting onto the scene his rookie year, Puig's batting average and OPS were down last year compared to his 2013 numbers of .319 and .975, respectively. His home runs were also down last season (16 vs. 19) despite the fact that he didn't play a full season in 2013. His numbers this season are also down from his rookie year, though he's spent time on the disabled list.
Mattingly issued a challenge of sorts for Puig:
"Is he going to make adjustments to pitching and how they are pitching him? Is he a guy who just goes up there reacting, or does he actually have a game plan?"
On Sunday, Puig looked less reactive and more like a man with a plan as he walked three times.
(h/t ESPN)
Photo credit: Richard Mackson