Dodgers History: Don Newcombe Wins First Cy Young Award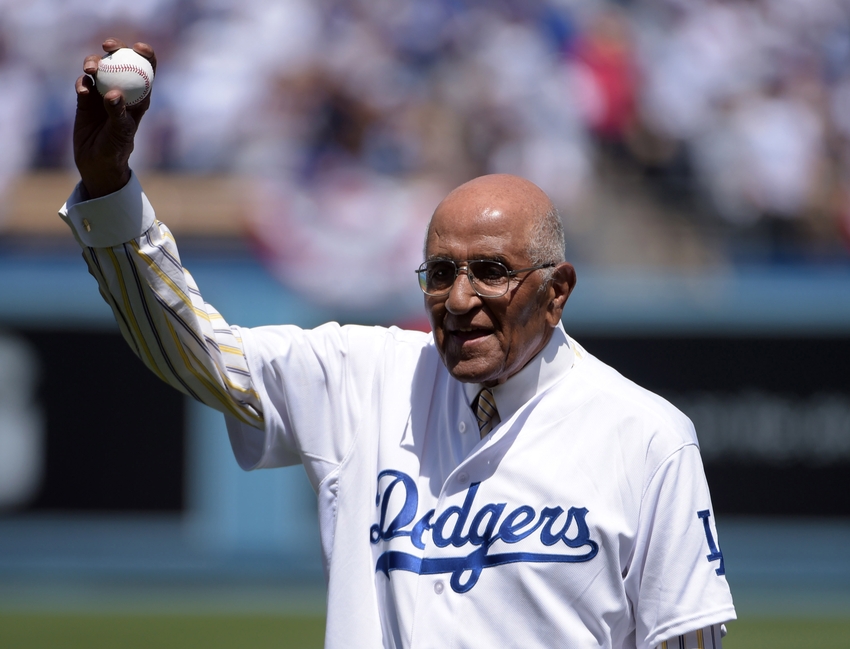 Named for the immortal Cy Young, baseball's all time wins leader who had passed the previous year, the award for the best pitcher in the game was given out for the first time. On this day in 1956, Brooklyn Dodgers pitcher Don Newcombe became the first player to take home the honor.
No one won more games or pitched more innings than Cy Young. One of the great pitchers of the early days of baseball history, his incredible durability in an era that had pitchers throw every other day was remarkable. He won 511 games, a mark that will withstand the test of time, while throwing 7356 innings. Of his 815 career starts, Young completed 749 of them. He was a true iron man on the mound.
When Young passed away on November 4, 1955, the baseball world lost a legend. Looking for a way to honor their fallen star, the pitching version of the MVP award was created. Called the Cy Young Award, it would be given out to the top pitcher in baseball at the end of the season.
On this day in 1956, the first Cy Young Award was handed out. In a battle between teammates, Brooklyn Dodgers pitcher Don Newcombe edged out Sal Maglie by two votes to take home the title. With the Dodgers winning the National League that year, it was understandable that they would be well represented in the balloting. Whitey Ford and Warren Spahn also picked up a vote.
More from Call to the Pen
Newcombe definitely earned the award. The MLB wins leader, Newcombe was 27-4 with a 3.06 ERA. His 0.989 WHiP was the best in baseball, and he finished in the top ten in innings, complete games, and strikeouts. The ace of the Dodgers, he was easily the best pitcher in the game.
That success on the mound did more than earn Newcombe the first Cy Young Award. He was also the 1956 National League MVP, again edging out Maglie for the honor. Given that the Dodgers not only had the two best pitchers in the game, but were also considered to have the two best players overall, it was not a surprise that they made the World Series yet again.
For Newcombe, this award was a bit of validation. He had spent the beginning of his career in the Negro Leagues, then missed two years of his prime due to military service. Newcombe began to scuffle after that season, and after a couple of more solid years, was out of the Majors after the 1960 season.
One of the first black pitching stars, Don Newcombe was one of the best pitchers for a time in the 1950's. He backed that claim up by taking home the first Cy Young award on this day in 1956.
This article originally appeared on