Dodgers' Alex Guerrero homering at a Bryce Harper-like rate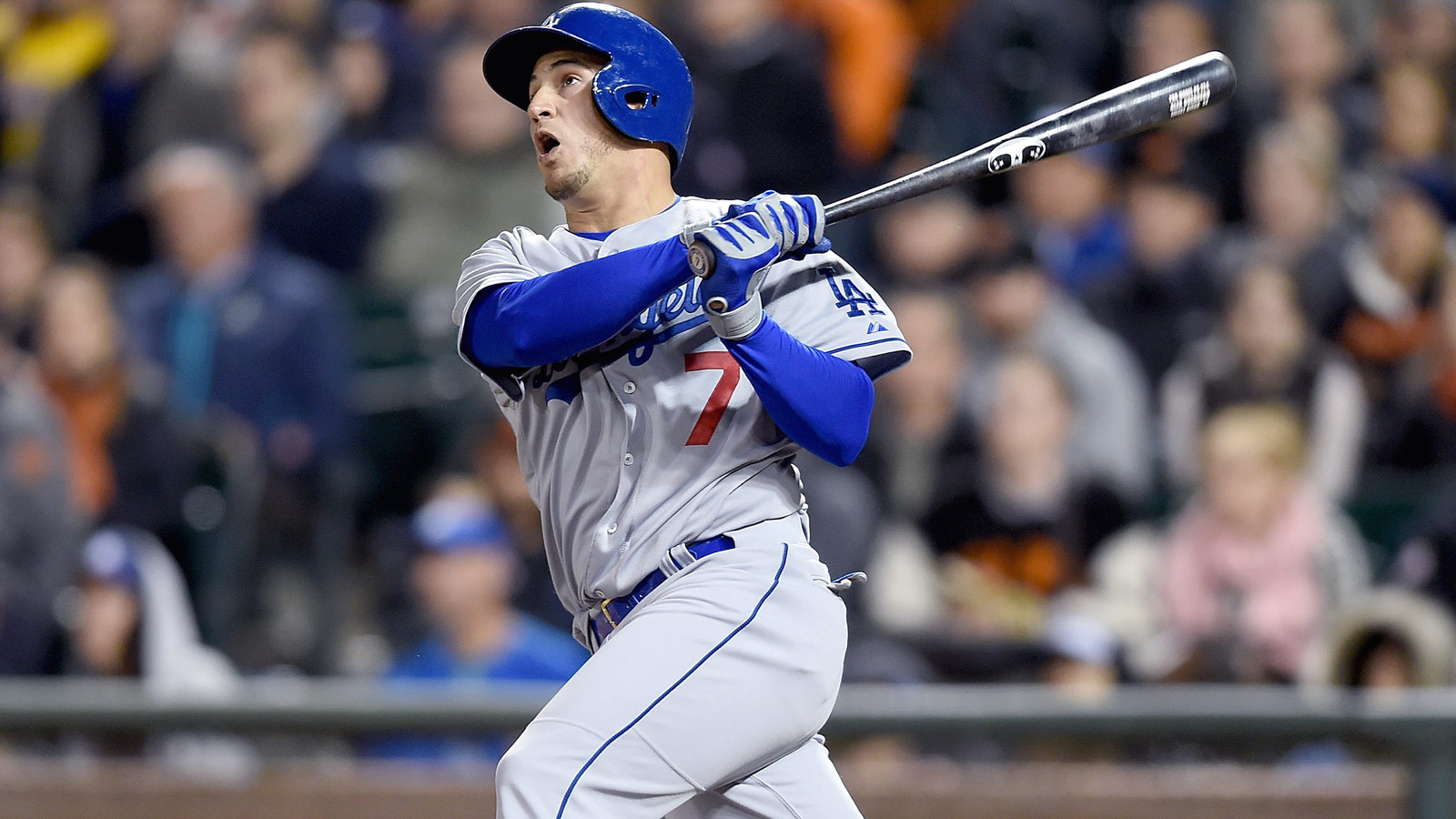 Here's an interesting stat about the Dodgers' Alex Guerrero, according to the Los Angeles Times' Steve Dilbeck:
He's homered once every 9.7 at-bats. If he had enough at-bats to qualify, that would make him second in the majors to Washington's Bryce Harper (8.72) for best home-run ratio.
That's impressive, especially for a rookie who quietly won NL Rookie of the Month honors in April.
The reason he hasn't gotten enough at-bats clearly isn't because he's not good enough, but it's because the Dodgers have so many other good players. Even with Juan Uribe's departure, Justin Turner seems to be the starting third baseman going forward. Meanwhile, although he's been playing left field, he figures to get squeezed for playing time once Yasiel Puig returns from the disabled list.
(h/t Los Angeles Times)
Photo credit: Thearon W. Henderson/Getty Images