Dodger great Sandy Koufax throws out first pitch at 2015 All-Star Game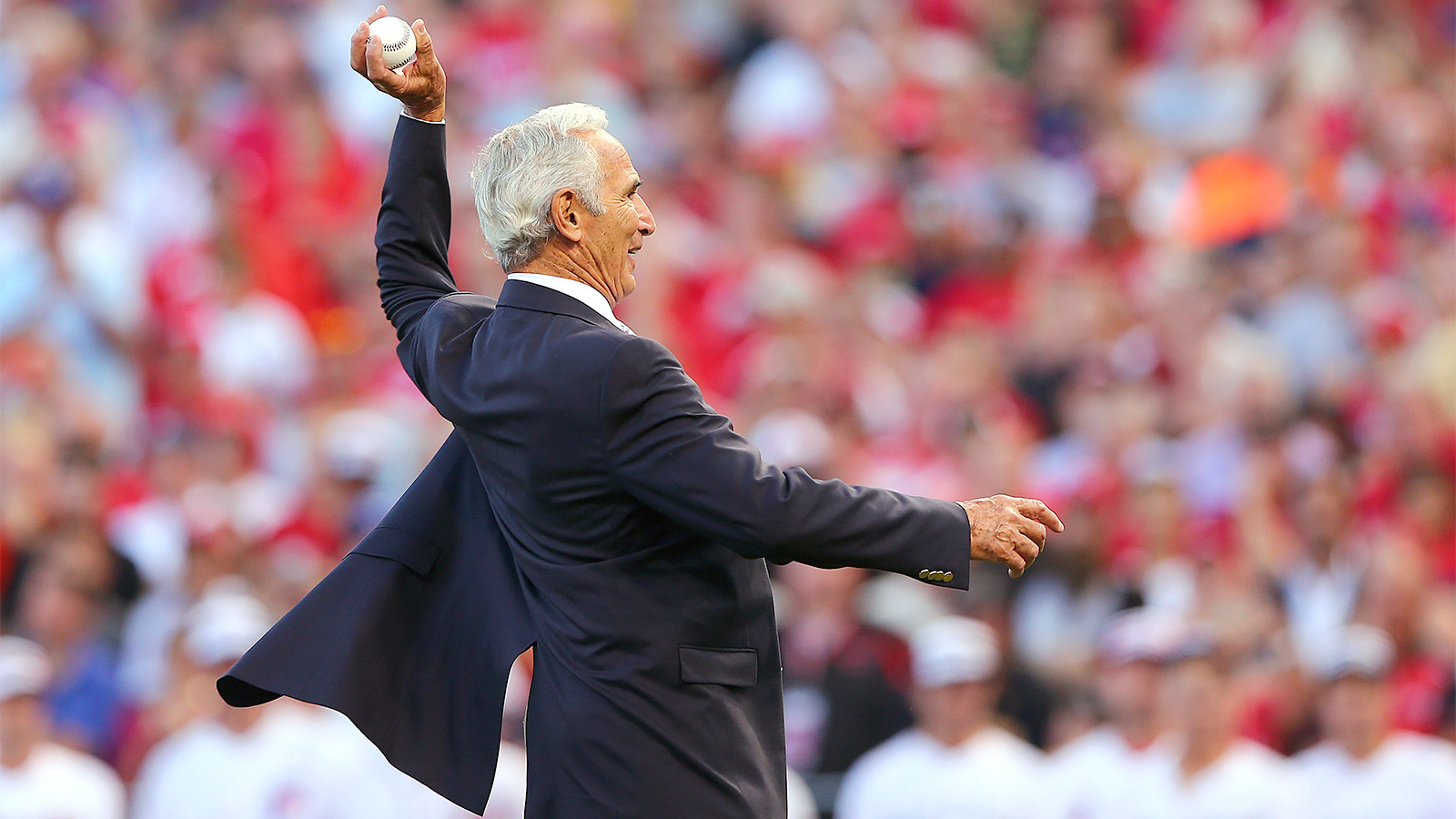 As part of the All-Star festivities on Tuesday in Cincinnati, Major League Baseball announced each team's "Franchise Four." The Franchise Four was the result of a fan vote to determine the greatest ballplayers in each team's history.
The Dodgers' Franchise Four were Don Drysdale, Sandy Koufax, Duke Snider and Jackie Robinson. The League also presented the four greatest living players. Among these was Koufax.
As it turned out, one of the other four was a catcher — the Reds' Johnny Bench. It was fitting then that Koufax threw out the first pitch of the 2015 All-Star Game to Bench. Of course, Koufax threw a strike.