Diamondbacks' Shelby Miller expects strong results with refreshed attitude
SCOTTSDALE, Az. — It's too early for regret. Well, at least, for complete regret.
Dave Stewart, the Diamondbacks' former general manager, told MLB Network Radio last week, "I should have stuck to my gut  … My gut the whole time said I shouldn't move Dansby Swanson."
Virtually the entire industry agreed with Stew's gut, but enough about the DBacks' continuing indigestion.
Only one man can save the trade for the DBacks, and that man showed up at camp with a smiling face, confident demeanor and ripped physique at age 26.
Remember Shelby Miller?
The DBacks control him for three more seasons, and I'm going to take an educated guess and predict that they will not regret it.
You read it here first: Miller will be a quality major-league pitcher again. Maybe not the No. 2 starter that Stewart envisioned. But someone closer to the guy who had a 3.27 ERA in 95 starts between 2013 and '15.
"I'm just in a really happy place, away from the field, on the field," said Miller, who flopped last season after the D-Backs acquired him from the Braves for (gulp) Swanson, (gulp) center fielder Ender Inciarte and (gulp) right-hander Aaron Blair.
"Maybe it's just the way I go about everything, trying to be positive in every single aspect of life. Baseball's not perfect. I'm not perfect. I know bumps in the road are going to happen. Last year was obviously not just a bump, but a huge mountain. Right now, that's completely behind me. I'm not worried about any of that.
"I'm really ready for this year, ready to redeem myself so much."
The DBacks' new management team, led by GM Mike Hazen and manager Torey Lovullo, took over with no preconceived notions about Miller — a blessing that effectively liberates him from the horrors of last season.
His 8.69 ERA in April. His trip to the DL after banging his pitching hand on the mound during his follow-through in late May. His demotion to the minors for the first time since 2012 in mid-July, which ultimately delayed his free agency by one year.
Miller finished with a 6.15 ERA in 20 starts, and that was only after rallying upon his return to the club Aug. 31.
But Mike Butcher, who returns as the DBacks' pitching coach, noticed in his off-season phone conversations and text exchanges with Miller that the pitcher had "clarity."
Miller knew he was good — and that he could be good again.
"He's not a different guy. But you can see there's a presence in him," Butcher said. "That's what we need. Just be Shelby Miller. You don't have to live up to anything. Just be yourself."
Butcher acknowledged that the DBacks are less than a week into camp; if a player and team cannot be positive at this early juncture, when can they be?
Lovullo, though, also was struck by Miller's positive manner.
"I saw a guy who had spent a lot of time taking care of his business in the weight room — he looks fantastic, in fantastic shape," Lovullo said.
"Emotionally, you never know until you have those conversations — until you see someone smiling, see someone upbeat, having a productive moment, you're not quite sure what to expect. But I could tell quickly, from the first interaction I had with him, that he's real excited to get going."
Lovullo added that Miller looks energized and focused in his early bullpen sessions, all of which leads to an obvious question:
Where the heck was this Shelby Miller last season?
Miller said he simply put too much pressure on himself, changing his pitching approach as a result.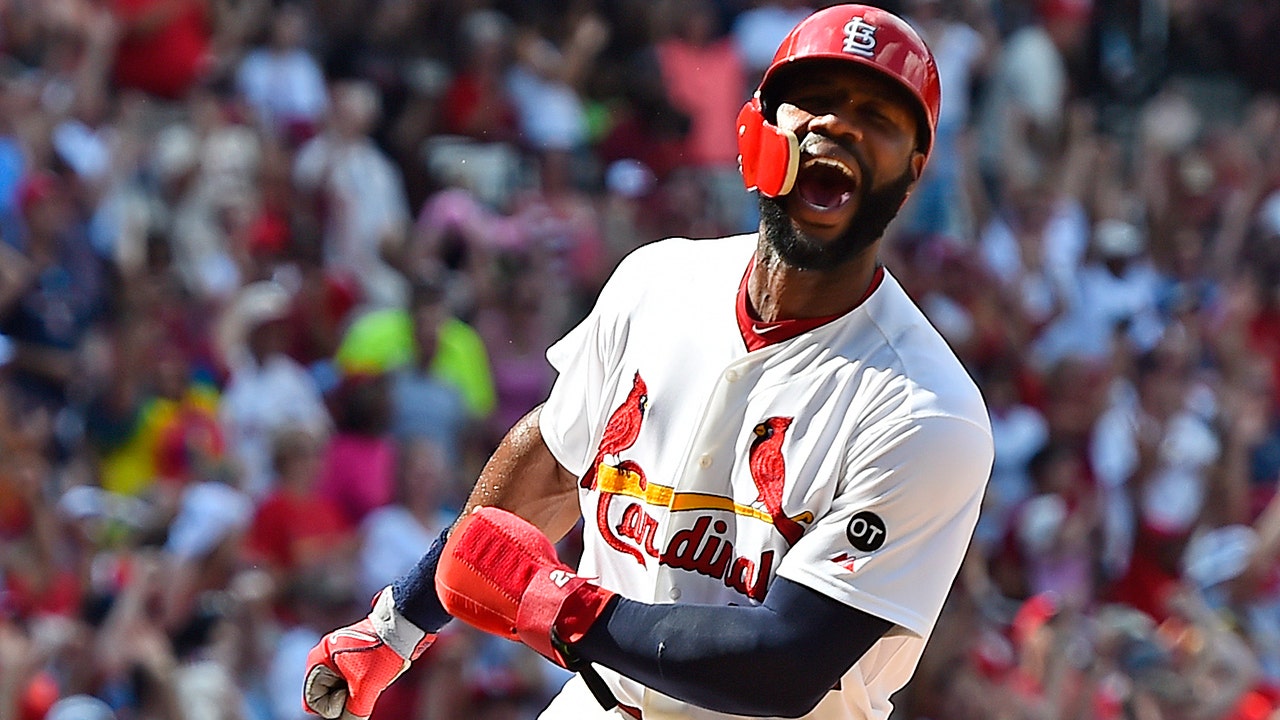 Jason Heyward
It was a surprising reaction, considering that Miller made the All-Star team in 2015 after the first time he was traded, going from the Cardinals to the Braves with right-hander Tyrell Jenkins for outfielder Jason Heyward and reliever Jordan Walden.
But Miller wasn't the heavy in that exchange — Heyward was. The expectations for Miller with the DBacks were higher, and he admittedly did not handle them well.
"I wasn't using my stuff like I did in the years before," Miller said. "I wasn't as confident in my pitches as I should have been. I really didn't throw any sinkers. My cutter wasn't good. My mechanics were off a little bit.
"I was trying everything I could to get better, but probably not going in the direction that I should have been taking as far as changing a lot of stuff up that really didn't need changing. It kind of had a snowball effect and hurt me more than anything.
"I'm not saying that's an excuse. At the end of the day, it's my job, my career. I've got to take ownership and responsibility in how I prepare myself. I didn't do the best job I could have and obviously struggled. I was really disappointed in myself. I'm sure a lot of people were disappointed in me. It just kind of got away from me, the whole year did."
His demotion to Triple A was the low point — "man, it was an eye-opening experience," Miller said. But it also proved a turning point.
Miller gained new perspective, saying he had forgotten how many players were in the minors trying to take his job. He thought to himself, "Dang, I've got to get it back together." And he said that then-Reno Aces manager Phil Nevin and current Aces pitching coach Gil Heredia gave him the freedom to figure things out.
The answer, Miller concluded, was to become more athletic, rely on his natural ability, "almost go back to being a Little Leaguer and have fun, compared to all of the analytics and all that stuff. The video, all that stuff is great, don't get me wrong. But it can also mess with you, too."
His mechanics improved, his confidence returned. He began using his cutter and sinker more frequently. Upon rejoining the DBacks, he produced a 3.98 ERA in six starts, though none of his outings lasted more than six innings.
The question now is how Miller will respond if he again faces adversity. The trade that brought him to the DBacks will not be forgotten anytime soon.
Swanson is a leading candidate for National League Rookie of the Year, Inciarte a highly regarded center fielder, Blair a prospect who struggled with the Braves last season, but still has a chance.
"What's done is done. You can't really go back and change anything," Miller said.
"It sucks to be traded for that amount of product and not bring what you know you can bring to the table. That sucked not only for myself, but also for DBacks fans and for the organization. They probably were wondering and concerned a little bit. But I'm in such a good place now. I don't think about any of that."
He looks great. He sounds great. DBacks infielder Daniel Descalso, Miller's former teammate with the Cardinals, said, "He's dominated before. I've got no doubt that he's going to be able to find that again."
Miller, as he walked out of the clubhouse, agreed.
"We're gonna go," he said, smiling. "We're gonna go."