Dexter Fowler's catch is too good for his belt (Video)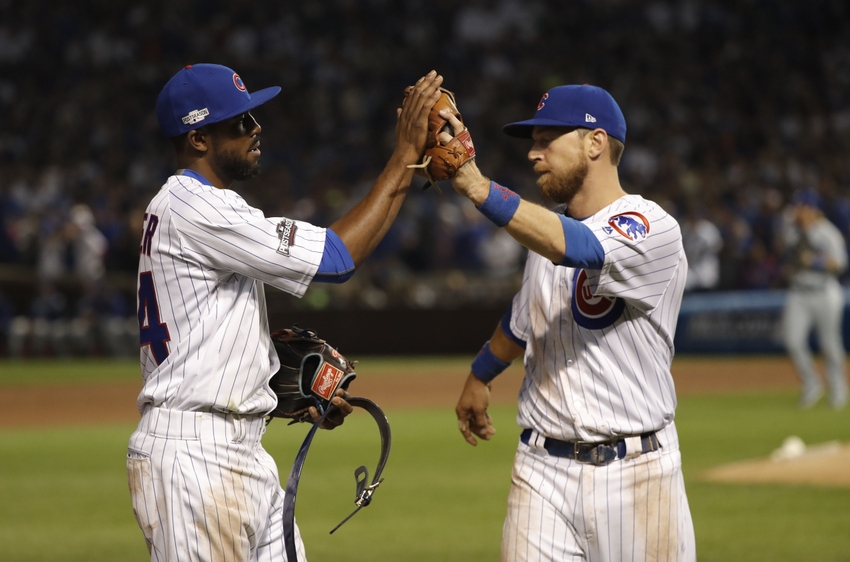 Chicago Cubs outfielder Dexter Fowler robs Los Angeles Dodgers catcher Carlos Ruiz from extra bases on this diving catch and ends up breaking his belt.
The Chicago Cubs hosted the Los Angeles Dodgers in Game 1 of the 2016 National League Championship Series at 8:00 PM ET on Saturday, October 15th. The Cubs have a stacked team this year and are the overwhelming favorites to win the 2016 World Series.
To do that and break a 108-year curse, the Cubs will need to make great plays in the next two series. Already in Game 1, the Cubs are getting great play from their defense. Watch center fielder Dexter Fowler make an unbelievable catch to rob Dodgers catcher Carlos Ruiz from extra bases. The diving catch was so good, it destroyed Fowler's belt.
Dexter Fowler's catch was so good he broke his belt pic.twitter.com/aPrnzasDE2

— SI Extra Mustard (@SI_ExtraMustard) October 16, 2016
Chicago was already up 3-0 on the Dodgers when Fowler made his terrific diving catch to stifle Ruiz. Though Ruiz is a catcher, had Fowler been unable to come up with the grab, Ruiz would easily be on second base with that drive to left-center field.
The Cubs have the bats that Los Angeles frankly does not have. These two teams aces are comparable in Jake Arrieta for Chicago and Clayton Kershaw for Los Angeles. Both clubs' bullpens are solid. The managers in this series are innovative in Joe Maddon for the Cubs and Dave Roberts for the Dodgers.
Runs are always hard to come by in the MLB Postseason. Having home field advantage in the NLCS is crucial for top-seeded Chicago. The Cubs' last National Championship came in the 1945 MLB season. Chicago's last World Series title came in the 1908 MLB season. Will this be the year the Cubs finally put it all together?
This article originally appeared on