Detroit Tigers: Recent Draft Picks Excelling in Minors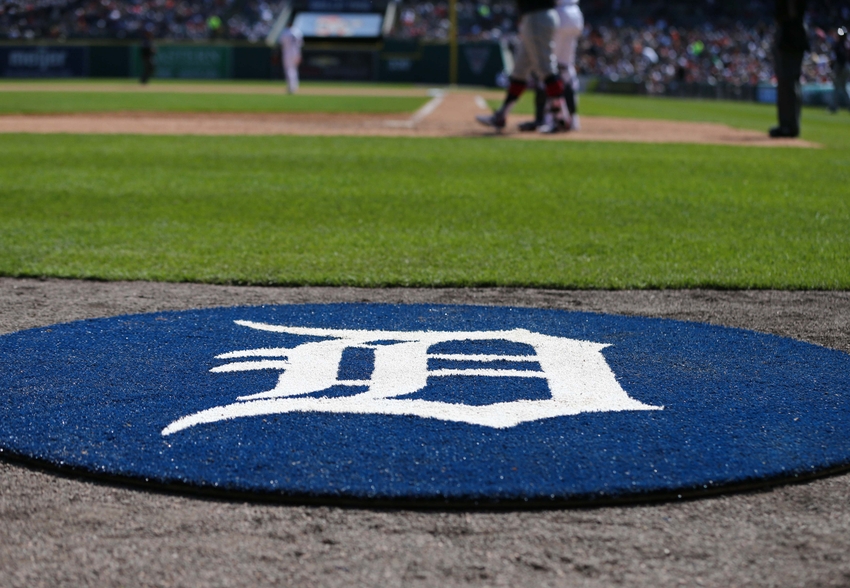 Detroit Tigers prospects such as starting pitchers Matt Manning and Kyle Funkhouser—not to mention relievers Mark Ecker and Bryan Garcia—have shown well so far in the minor leagues.
Detroit Tigers general manager Al Avila inherited a farm system that was sapped of premium talent when he took over as the general manager.
Prospects like Michael Fulmer, Daniel Norris, JaCoby Jones and Matt Boyd came over in deadline deals, but at that point in time, the system hadn't exactly been the gold standard of producing Major League talent.
Things could be changing.
Equipped with a protected first-round pick, Avila was able to upgrade the Major League roster in free agency without missing out on the ability to add a blue-chip prospect.
Detroit would go on to select high school right-hander Matt Manning in the first round. While the team didn't select in the second or third round due to the Jordan Zimmermann and Justin Upton singings, they did add some promising talent.
So far, that talent has hit the ground running in the minors this season.
Obviously, many of these prospects are years away from making an impact at the highest level. However, if they can continue to produce as they have, Detroit will be in excellent shape moving forward.
Here's a look at how Manning and some of the other recent draftees are faring.
Two Future Rotation Candidates
Matt Manning
At first glance, a 3.99 ERA isn't exactly what you'd want out of a first-round pick, but Manning is just 18 and is transitioning to pro ball.
All told, the ERA is encouraging. However, what stands out on Manning's stat line is his ability to limit batters and rack up strikeouts. In 29.1 innings pitched, opposing hitters are batting .237. The rookie has also put up a 1.16 WHIP while striking out 46 batters compared to just seven walks.
A two-headed monster of Manning and Michael Fulmer atop the rotation is going to be nothing short of exciting to watch. Manning's has an extremely bright future.
The Tigers sent Funkhouser, a former first-round pick of the Dodgers in 2015, straight to the New York Penn League. So far, the decision has paid off.
The right-hander has pitched to a 2.65 ERA in 13 starts spanning 37.1 innings pitched. Funkhouser allowed just eight walks while striking out 34 batters. Based on that success, it wouldn't be a shock to see the 22-year-old promoted to a higher minor league level before next season.
If Funkhouser can continue his recent success, he'll eventually command a berth in Detroit's rotation.
A Pair of Relievers
Taken in the fifth round of the 2016 draft, the 21-year-old Ecker could be the first of the Tigers draft picks to crack the Major League roster. Armed with a mid-90s fastball and solid off-speed offerings, Ecker has already progressed to Western Michigan this season.
He's done nothing but dominate since being drafted.
In 27.innings split between Connecticut and Western Michigan, Ecker has allowed just 16 hits, five runs, five walks and a home run. That spits out to a 0.76 whip, a 0.98 ERA and a .163 batting average against. He's also struck out 31 while tallying nine saves.
It isn't hard to imagine Ecker slotting in alongside the likes of Joe Jimenez, Paul Voelker, Bruce Rondon, Drew Smith and Adam Ravenelle in the future Detroit bullpen.
Another pitcher sent straight to the New York Penn league, Bryan Garcia excelled at the level. The Miami product struck out 21 batters in 18 innings while holding opposing batters to a .194 batting average. He also posted a 0.89 WHIP and six saves.
The right-hander already earned a promotion to Western Michigan, where he made just one appearance. Garcia was tagged for three runs and three hits in just 0.2 innings pitched.
It was likely just an off day for the reliever, but the fact that he's already earned a promotion to Western Michigan is a definite positive moving forward.
Other Notable Draft Picks
After taking a couple of right-handed relievers, the Tigers changed course and drafted a left-handed starter in the seventh round.
Sodders has made 13 starts for the Connecticut Tigers, but has looked solid so far. In 39.1 innings, the UC Riverside product struck out 33 while walking just five batters. He also posted a minuscule 2.29 ERA and a 1.02 WHIP. It certainly didn't hurt that opposing hitters managed a .230 batting average against him.
Detroit has a plethora of young starters for the future, with Fulmer, Norris, Boyd, Manning, Funkhouser, Beau Burrows and Tyler Alexander. However, there could be an opportunity for Sodders in the rotation in Detroit, as the likes of Austin Kubitza and Jairo Labourt have recently transitioned to the bullpen.
The first position player taken by the Tigers in the draft, Robson has shown well so far.
A left fielder out of Mississippi State, the 21-year-old made it to Connecticut this season, playing 49 games between the affiliate and one of the Tigers' Gulf Coast League teams.
In those 49 games, the left-handed batter put up a .294 batting average and a .795 OPS. He also collected 31 RBI, 30 runs scored, 15 stolen bases, 11 home runs, nine doubles, three triples and a home run. Additionally, Robson put up a .399 on-base percentage thanks to 31 walks and just 42 strikeouts.
The Tigers do have some intriguing outfield prospects in Christin Stewart, Michael Gerber and Jose Azocar, but if Robson can continue to display solid on-base production, he'll get his chance.
Just as with Robson, Pinero displayed solid on-base skills in his first professional season. A 6'5" shortstop, the 22-year-old was promoted to Connecticut in his first season. While there, he hit .271 with 29 walks, 26 runs scored, 22 RBI, eight doubles, two home runs, two stolen bases and a triple in 50 games.
Pinero's start with Connecticut was particularly impressive, as he hit .333 with six RBI, six runs scored, five walks, two home runs and two doubles in just seven games.
With Iglesias, Dixon Machado and JaCoby Jones able to handle shortstop, Pinero doesn't have the clearest path to the big leagues, but he's an intriguing prospect all the same. If he continues to produce, he'll get a look.
More from Motor City Bengals
This article originally appeared on