Detroit Tigers Offseason in Three Words: Sad, Safe, Selfish
Tim Boyle/FanSided via Call to the Pen

Fansided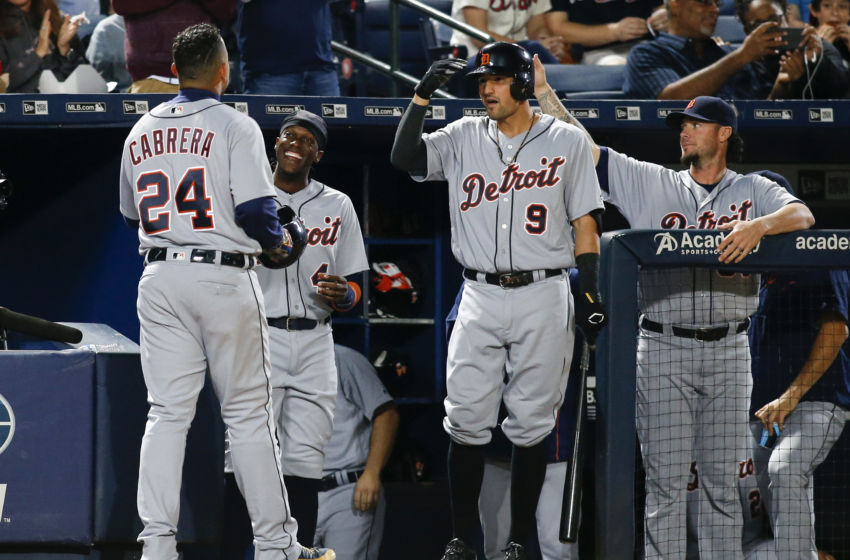 As Opening Day approaches, there are three words to describe the Detroit Tigers offseason decisions and transactions: sad, safe, and selfish.
The Detroit Tigers offseason was not a very productive one. Their roster remains almost entirely intact from last year. Also lacking is a direction. Where do the Tigers stand? Are they contenders or is the 2017 season another one where the season ends as scheduled?
The roster is now older. The few younger players they do employ have received a little more experience, but not enough where anyone should feel fully confident. Detroit is an aging team without any truly remarkable prospects ready to take over as a superstar.
Observing the offseason transactions, very little suggests they want to rebuild. The same is true in regards to competing. In fact, they probably just made themselves worse. The Tigers took the neutral standpoint rather than deciding on their plans for 2017. This rarely works out well as teams either need to do something.
Detroit's division rivals were very active this offseason. The Kansas City Royals and Cleveland Indians each made big signings while keeping the core in place. The Chicago White Sox took a different approach as they went all-in to rebuild the farm system.
When Opening Day arrives the Tigers will put a starting lineup on the field that nearly matches what they had last year. The only difference is they have a weakness in center field. The Tigers do have several options for the position. None of them look particularly enticing.
To put it in a nutshell: the Tigers offseason was not an especially good one. There are many words we can choose to describe it. For me, these three are the best.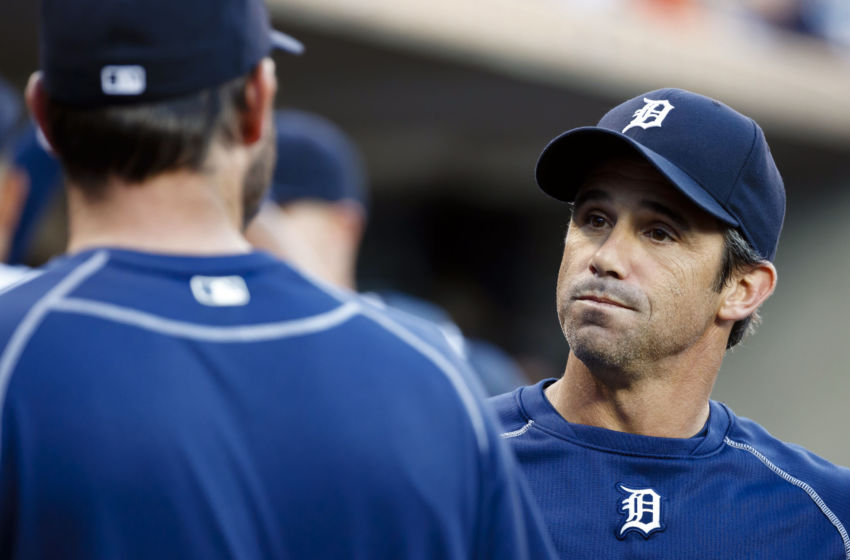 Sad
The Tigers said goodbye to a few players this offseason. Most notably, they traded outfielder Cameron Maybin to the Los Angeles Angels of Anaheim. It was a move which seemed to prompt the idea that Detroit was interested in rebuilding. They never quite did get around to it. Thus, the teary-eyed Tigers fans began to multiply.
No fan wants to see their squad stay dormant in the offseason. Whether it's a fire sale or spending spree; it's important to get busy. The Tigers failed to do either.
Instead, the plan for 2017 seems to hope things turn out much better with a roster mostly intact from last year. It could happen. After all, Justin Verlander challenged for a Cy Young award and Miguel Cabrera continues to put up MVP-caliber numbers. A rebound from Justin Upton and Jordan Zimmermann could also lead to a far more successful year.
Unfortunately, there's a lot of finger-crossing that must take place. Many of the Tigers players who did well last year are past their prime years. Sadly, they could again find themselves minus postseason baseball.

Safe
Some may take comfort in the fact that the Tigers offseason was a safe one. While it's a grand idea to think your moves over before doing anything drastic, the Tigers were far too safe. They took zero risks in each decision made.
Ian Kinsler and J.D. Martinez are still with the ball club despite some heavy interest from other teams. Kinsler was a serious candidate to become the new Los Angeles Dodgers second baseman. Martinez, meanwhile, was coveted by just about any squad looking for major league power. Cabrera and Verlander are also still in Detroit even though they were allegedly made available. It was very unlikely either would move as the cost was certainly astronomical.
The 2016 Tigers won 86 games. This was still two and a half games out of a Wild Card spot. It's not like they were the only team that was lurking around the postseason. Three other American League clubs finished above .500 and saw their year end before the playoffs began.
Instead of trying for more or putting some focus on the future, the Tigers were cautious. They did not trade again star Kinsler for young talent. They didn't move upcoming free agent Martinez for the same. Unlike last offseason, they didn't even put all of their money and resources into building a competitive team. The Tigers were mostly stagnant. While it's possible to feel convinced that the roster is good enough, last year proved that it is not.

Selfish
General manager Al Avila let his own son walk into free agency last year. The son, catcher Alex Avila, experienced the closest thing to baseball's version of Abraham binding Isaac.
The family made amends this offseason when the younger Avila was brought back. IIt was a somewhat selfish move by the Tigers' general manager to re-sign his son. The younger Avila hit only .213 last year with the Chicago White Sox. Because he is the general manager's son, nepotism was likely a root cause for this transaction to take place.
It's not the first season Avila has struggled either. Aside from his All-Star season in 2011, he has been well below average. From 2013-2016, Avila is slashing just .216/.331/.354. His defense is overrated, too. If the Tigers wanted a veteran to help James McCann develop, there were certainly other options out there.
Selfish might be the one word to describe the offseason completely. The Tigers seem unwilling to admit many of their recent transactions have backfired. The Upton and Zimmermann signings from last winter could hold this team back for several more reasons. Rather take action and attempt to find a solution, the Tigers and their immense payroll will enter 2017 hoping their wild spending in recent seasons goes unnoticed.
More from Call to the Pen
This article originally appeared on