Detroit Tigers' Michael Fulmer Set to Make Three More Starts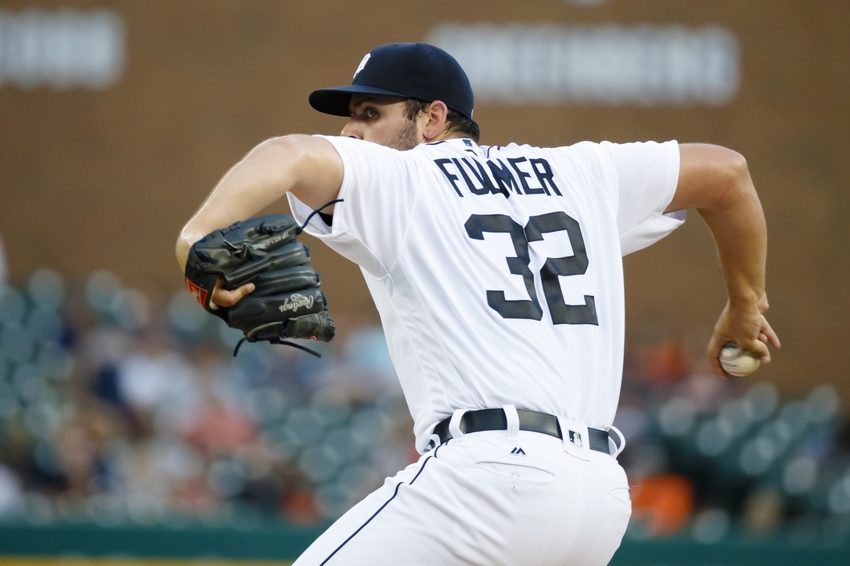 The Detroit Tigers have found themselves in a position where they need to protect a young pitcher's arm while trying to make a last-minute playoff push.
With a record of 77-67, the Detroit Tigers are sitting just two games back of an AL Wild Card spot as of Wednesday morning. While the Tigers are still very much in the race, their time to make up ground is running thin.
One of the reasons the Tigers are still in the playoff hunt is because of the emergence of Michael Fulmer. The 23-year-old Fulmer, who made his MLB debut on April 29, has gone 10-6 with a 2.76 ERA and a 1.05 WHIP in 23 starts. He has become a favorite in the AL Rookie of the Year discussion.
Between Triple-A and the majors, Fulmer has already thrown a total of 159 innings so far in 2016. As with most young pitchers, his workload has recently become a hot topic. The most innings that he had ever thrown in the minor leagues was 124.2, which he did last year.
Speaking to MLB Network Radio on Tuesday, manager Brad Ausmus laid out the plan for Fulmer going forward. It appears that he will be making three more starts.
Ausmus on Fulmer: "3 more regular season starts scheduled, says he feels great, if we make the playoffs, he'll be a big part of it" #Tigers

— MLB Network Radio (@MLBNetworkRadio) September 13, 2016
The Tigers are clearly in a tough spot when it comes to trying to protect Fulmer and make the postseason at the same time. However, when considering the state of the rotation at the moment, the decision not to skip him certainly makes sense.
More from Call to the Pen
Jordan Zimmermann got off to a great start this year, but ended up making a pair of trips to the DL and consequently missing a large chunk of the summer. Zimmermann struggled again in his return on Saturday, and the Tigers will now be skipping his next start.
Moreover, while Anibal Sanchez has been a bit better in the second half, he is still only 7-13 with a 5.69 ERA on the year. Mike Pelfrey, who is currently 4-9 with a 4.76 ERA, missed some time with a back injury and will be making his first start since July 31 this week.
Of course, there are indeed other bright spots in the rotation besides Fulmer. Justin Verlander has been having a great comeback season and has even had his name mentioned in the Cy Young discussion. Promising youngsters Daniel Norris and Matt Boyd have been quite good as well, combining for eight quality starts in limited time. Still, it may not be enough to carry the team to a playoff berth.
Obviously, the Tigers will still want to keep an eye on Fulmer's innings over these next three starts. In an article regarding the subject of Fulmer, Jason Beck of MLB.com recently wrote of Verlander and Rick Porcello's inning totals during their rookie seasons, pointing out that they had 186 and 170.2, respectively.
If Detroit is going to get to the postseason, it certainly won't be easy. The Tigers still have seven games left with the AL Central-leading Cleveland Indians, a team that they have gone just 1-11 against this season.
It is going to take a big-time push, and the Tigers are going to need to rely on their best and hottest players to make it happen.
This article originally appeared on