Detroit Tigers: From Pitcher to Plumber, Michael Fulmer Works as Plumber in Offseason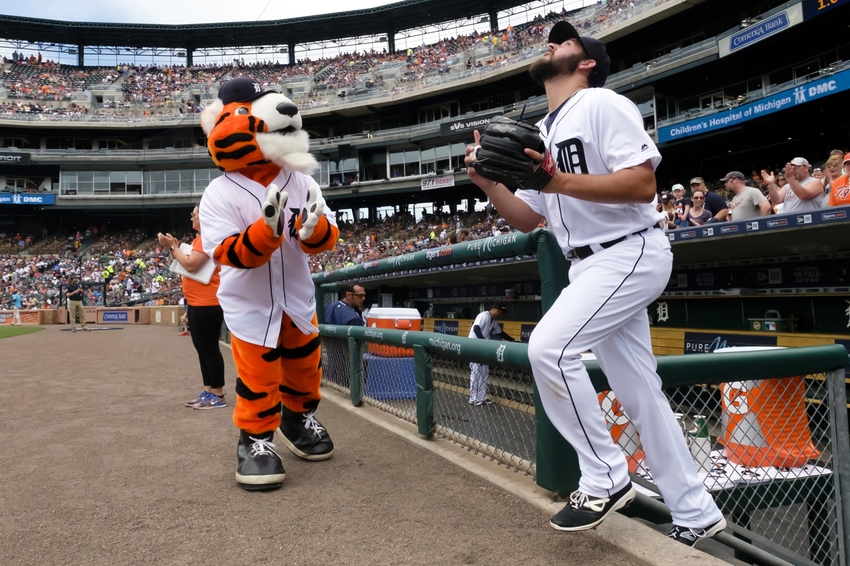 When he is not pitching his way to become the AL Rookie of the Year, right-handed pitcher Michael Fulmer spends his offseason working as a plumber.
After the strain of the 162-game season, every major league ballplayer has their own way of enjoying the offseason. Like Madison Bumgarner and his farm in North Carolina, Detroit Tigers rookie Michael Fulmer moonlights as a plumber during the offseason.
Fulmer began his career as the 44th overall selection in the 2011 amateur draft by the New York Mets. Over halfway through 2015, the Mets traded Fulmer to the Tigers, where he finished the season with Double-A Erie. From there, he started three games with Triple-A Toledo before making his major league debut on April 29, 2016.
Despite falling behind a rotation led by Justin Verlander, Fulmer shone brightly and caught the recognition of the BBWAA. He went 11-7 with a 3.06 ERA and 1.12 WHIP through the first 26 games of his career. Furthermore, Fulmer pitched 159 innings and struck out 132, while walking 42. Beating out the 20-homer Gary Sanchez and Tyler Naquin, who batted .296 as the Indians full-time centerfielder, Fulmer took home the 2016 AL Rookie of the Year award. Moreover, with the possibility of Verlander moving on, Fulmer could emerge as the ace of the rotation over the next few seasons.
Interestingly, plumbing joins the long list of odd jobs Fulmer has worked during his offseasons. While in New York's minor league system, Fulmer worked as a farmhand with the Mets. He also herded golf carts and worked the front desk at a number of different golf courses.
And now, you can find Fulmer in the backyards of his hometown, Oklahoma City, fixing pipes and changing sewer lines. Fulmer is in the midst of his second offseason working for Larry Wright at Cyrus Wright Plumbing.
"It's a different kind of workout," Fulmer said. "Digging out of 6-foot ditches all the time and shoveling quite a bit. So, it's a different type of workout, and it helps before I start working out in the off-season."
"He's gone unrecognized," Wright said. "He doesn't carry himself like a big-time person, he's down to earth, so I think unless you're a Tigers fan or know him personally, I don't think you'd recognize him." (per
freep.com
)
When Wright's son switched to a different job, Fulmer filled in and has helped ever since. At first, he handled the basic jobs, but over time began to pick up more advanced training. Eventually, the right-hander earned the rank as Wright's right-hand man on a number of large projects.
For many ballplayers, their offseason activities are an attempt to escape the spotlight of the major leagues. Working as a plumber during the offseason has proven a peaceful escape for Fulmer. On the brink of a potentially incredible career, the Rookie of the Year can reflect on his rookie season while digging through backyards and replacing leaky faucets.
More from Call to the Pen
This article originally appeared on