Detroit Tigers Fans: Is there any good news still out there?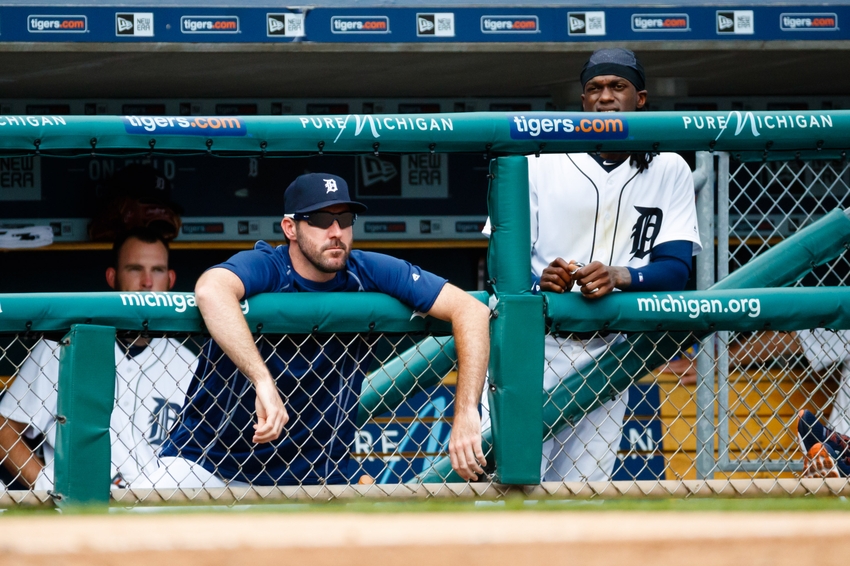 Detroit Tigers fans might think they have very little to look forward to in 2017. The fact that Justin Verlander did not win the Cy Young Award seems like another kick in the pants for Tigers fans who watched their Ace pitcher's memorable season.
With all of the talk about trading away Detroit Tigers like J.D. Martinez, Ian Kinsler, and Miguel Cabrera, fans have been forced to accept that their favorite players might be in different uniforms very soon. This is a tough pill to swallow.
But, Detroit Tigers fans should not lose hope. There are still plenty of reasons to remain a loyal fan of the best* team in baseball. Take a look at the reason to still believe in the Tigers and the changes might not be that painful.
*This is 100% the author's opinion.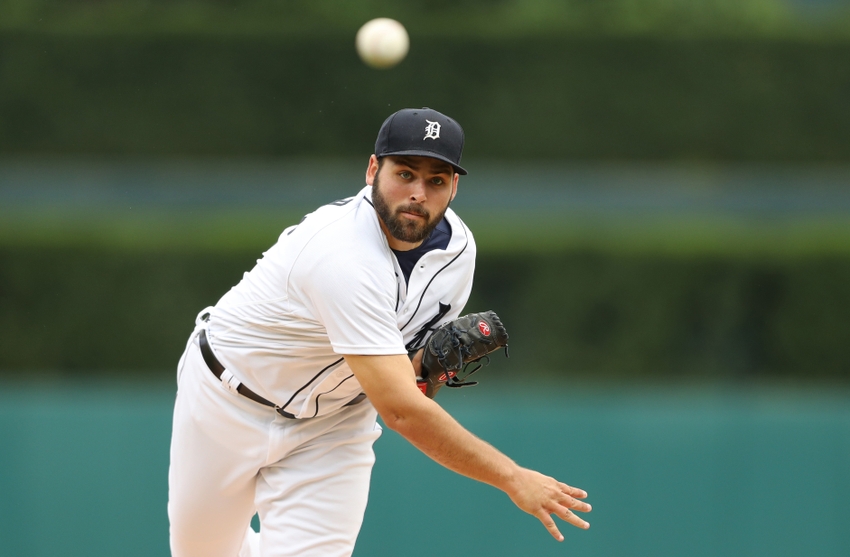 Even though the Justin Verlander Cy Young loss stings, don't forget that Michael Fulmer just won the Rookie of the Year award. And, he won it over Gary Sanchez – a baseball player in New York. New York! Yes, it would have been nice to have two CURRENT Tigers pitchers win major awards. But, the self-appointed baseball gods* (the BBWAA) chose otherwise.
It is important to remember that Michael Fulmer is going to be with the Tigers for a few more years. He is young (still only 23 years old) and he commands the mound like a seasoned veteran. The last Detroit Tigers player to win a ROY was…Justin Verlander. And other than 2014, JV has been nothing short of impressive. Fulmer is expected to be the next JV and many think he will be even better.
It is safe to say that Al Avila will not be trading Michael Fulmer for anyone. He will be back in 2017.
*I've been cursing those baseball gods all night.
It is a known fact that the Detroit Tigers won the Ian Kinsler-Prince Fielder trade. No one will ever argue against it. This trade is a gift that keeps on giving and Ken Rosenthal just proved it in a piece he wrote for Fox Sports just today. The constant discussion about trading away J.D. Martinez and Ian Kinsler has been creating anxious feelings in Tigers fans.
According to Rosenthal, Kinsler will be difficult for the Tigers to trade. In his contract, he has a no-trade list that includes 10 teams, including the Los Angeles Dodgers – the team that is currently looking into acquiring him. All signs point to Kinsler playing hardball with any trade. He will only accept a trade if it includes a contract extension. Kinsler is not getting younger – he will be 35 in June. He did win his first Gold Glove award this year, but his age could prevent teams from offering that extension.
Even though Tigers fans should brace themselves for a Kinsler-free team in 2017, his contract and goals for the future could keep him in Detroit for at least another year.
There is more potentially good news regarding the faces of the Tigers. As soon as Miguel Cabrera and Justin Verlander became topics of potential trades, Tigers fans collectively shook their heads in frustration. Verlander is one of the best Tigers pitchers in the history of the franchise and Cabrera is one of the best hitters in the history of baseball.
Like Kinsler, both players are on the wrong side of 30, but they are still essential pieces. Miggy sells tickets no matter where the Tigers play. And JV is no slouch when it comes to bringing in money for the Tigers. If you have ever been to Comerica Park on a day that Verlander pitches, then you have seen fewer open green seats. And, in those seats are plenty of Tigers fans wearing their Cabrera and Verlander jerseys.
The good news about Miggy and JV also has to do with their contracts. They both have 10-5 Rights. This means that both men can stay in Detroit for the remainder of their contracts. They both have been in the League for 10 years and they have both been with the Tigers for 5 or more years. According to MLB.com, "a player can veto any trade scenario that is proposed. In essence, 10-and-5 rights function as a full no-trade clause."
If all the favorite players get traded away, there is one good thing to consider: low ticket prices. While this might not be the best thing for the team, it is a good thing for fans. Even when the Tigers lose a game, there is still nothing quite like spending a day or an evening at Comerica Park.
No matter what happens, the Tigers will still exist and there will still be players like James McCann, Nick Castellanos, Michael Fulmer, Jose Iglesias, and Daniel Norris on the team. These young guys have serious potential. If the veterans disappear, there will be players, like McCann, who take over the leadership. The Tigers will recover from any major changes that occur and the recovery might not take long. And with less expensive ticket prices, more fans can watch the recovery from the center of the universe at 2100 Woodward Ave.
Of course, it is challenging to accept change, especially when it means losing iconic players who make the game so much fun to watch. But, the game will still go on. Not all hope is lost.
More from Motor City Bengals
This article originally appeared on